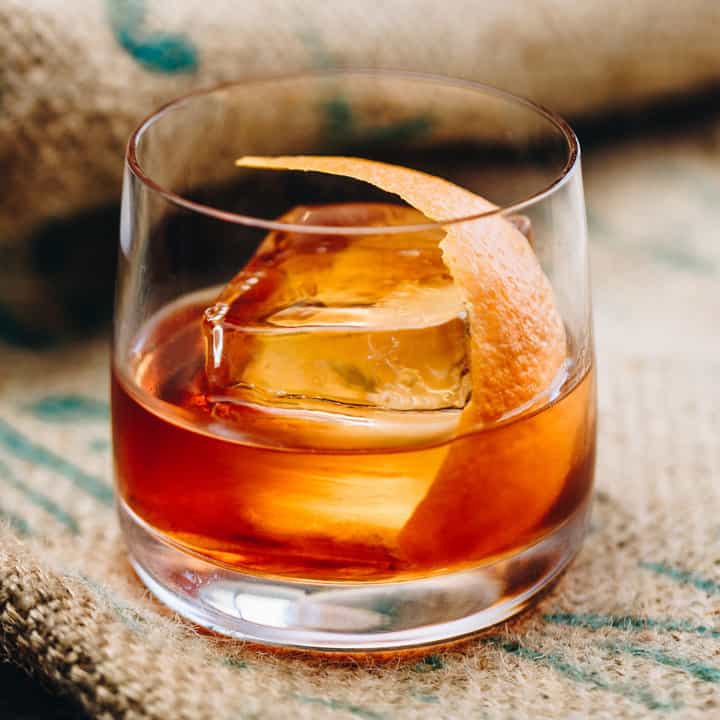 Why not start with the tried and tested Old Fashioned?  This cocktail has been around since sometime in the 1800s and has made its name in the cocktail world.  Rising and falling inpopularity during its long history, it has recently made somewhat of a comeback.  This could be largely due to its featuring in Mad Men, the TV drama about the hyper-masculine advertising world of the 1960s.  The Old Fashioned is a simple and enjoyable cocktail option that can be bought be in almost any good bar or enjoyed at home!
Recipe:
2 oz. Rye Whisky
3 dashes Angostura Bitters
1 Sugar Cube
Water
Ice
Orange peel to garnish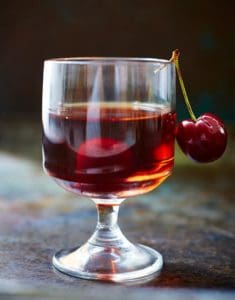 The Rob Roy was first created in the Waldorf Astoria Hotel in New York all the way back in 1894.  Since then it has become just as famous the Old Fashioned, even in spite of not being featured prominently in a US drama.  It is a simple drink to recreate and a staple of any bar menu.  Basically, a Rob Roy is a Manhattan that uses Scotch instead of Rye or Canadian, and that automatically makes it superior in some opinions!
Recipe:
2 oz. Scotch Whisky
1 oz. Sweet Vermouth
Dash of Angostura Bitters
Maraschino Cherry to garnish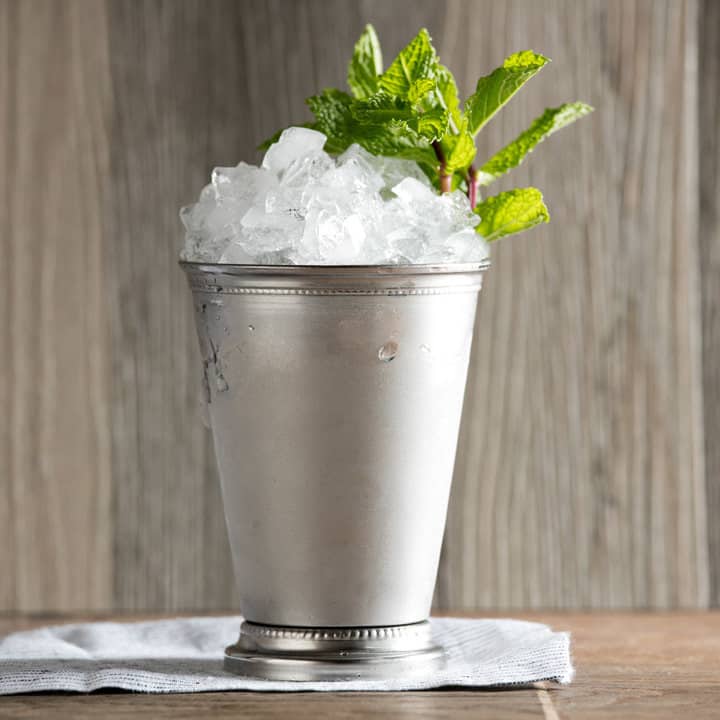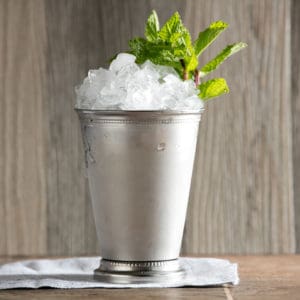 An important part of the legendary The Great Gatsby, the Mint Julep embodies the Roaring 20s.  These days they are best known for their presence at the Kentucky Derby, where around 80,000 Juleps are created every year.  Typically served in silver or pewter cups this cocktail is a refreshing twist to make your Bourbon that bit more exciting.
Recipe:
Mint Leaves
2 sugar cubes
2 1/2 oz. Bourbon Whiskey
Mint Sprig to garnish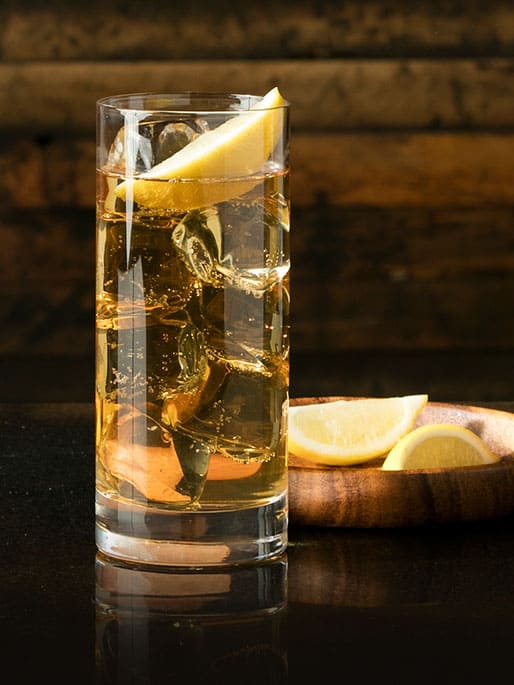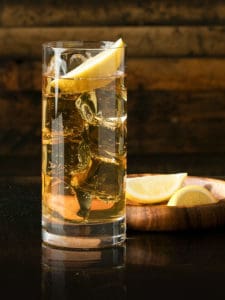 The Highball is a simple and highly enjoyable drink that comprises Whisky and ginger ale served in a tall glass over ice.  Some recipes differ in which mixer is used, with some citing soda water instead of ginger ale.  This particular version uses Girvan Whisky, made in the Girvan distillery that was built in 1963 under the keen eye of Charles Gordon, great grandson of legendary William Grant.  Rather than the usual lemon peel to garnish, this Highball introduces an interesting twist of dipping an apple slice in sugar syrup to garnish instead.
Recipe:
Girvan Whisky
Ginger Ale
Apple slice dipped in sugar syrup to garnish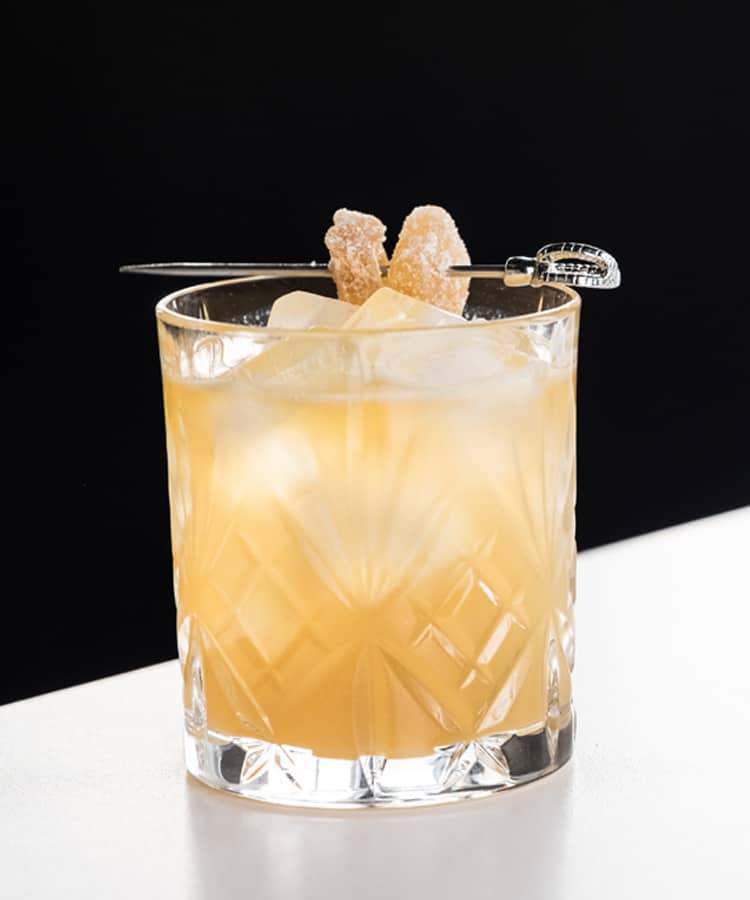 This is the cocktail that will start you on your way to loving a neat peated Scotch, if you don't already.  The joys of the Penicillin are the rich and intense flavours of peated malt coupled with the sweet and thick honey and lemon.  Australian Sam Ross, who has been mixing cocktails since 2001, first created it a few years ago and it has become increasingly popular ever since.  Using two different malts bolsters the peated qualities of the drink alongside the sweet and tangy honey and lemon.
Recipe:
2 oz blended Scotch Whisky
0.75 oz Fresh Lemon Juice
0.75 oz Honey-Ginger Syrup
1 dash Islay Scotch whisky
Candied ginger to garnish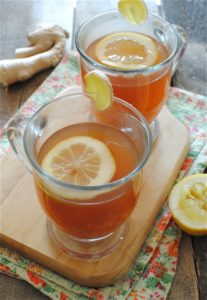 The big attraction of any Hot Toddy is obviously the soothing warmth of the whisky coupled with the sweet and sour honey and lemon.  This is the ultimate cure for any sore throat or ailment.  But what if we take that soothing warmth and give it good ole sriracha kick!  The hot sauce increases the heat to give your immune system the boost it needs and coupled with the Whisky, creates a smoothness that will rival any throat medicine out there!
Recipe:
1 tablespoon Sriracha
1 tablespoon Lemon Juice
2 tablespoons Honey
1 cup Water
2 oz. Whisky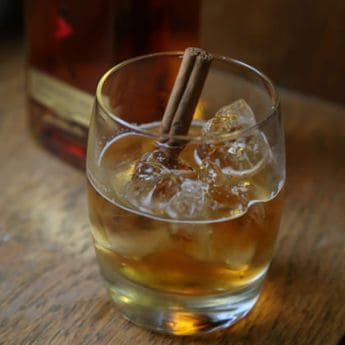 Celebrating two of the big names in the Whisky world, life long fan Winston Church and his favourite dram, Johnnie Walker Red, the Winston Walker is a journey in taste.  The cocktail itself was created by Johnnie Walker in commemoration of Winston Churchill Day, which takes place on April 9th every year.  Churchill himself enjoyed his daily Johnnie Walker Red with a splash of soda and this cocktail captures that the sweet and spicy spirit of the man himself!
Recipe:
60ml Johnnie Walker Red
40ml Spitfire Beer
15ml Lemon Juice
10ml Sugar Syrup
20ml Soda
1 tbsp Marmalade
1 Cinnamon Stick to garnish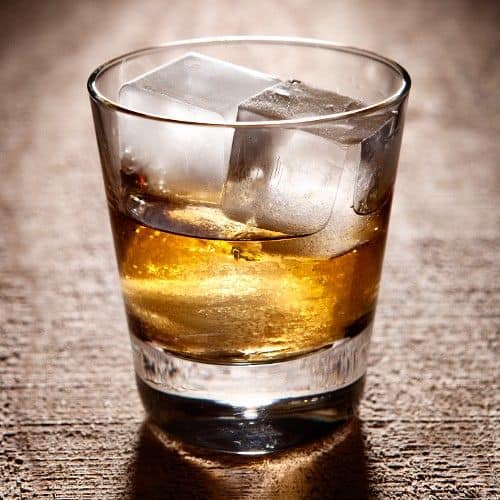 First created during the 1930s, right in the middle of Prohibition, this cocktail is an old classic.  No one is quite sure who invented the drink or exactly where it came from but it has certainly made an impression to last all these years.  it became especially popular in the 60s when Scotch had a resurgence in popularity.  It is perfect for those cold winter nights when all you want is a bit of warmth. The sweetness of the Drambuie is the perfect flavour against a nice smoky Scotch and with the tang from a twist of lemon this cocktail will tantilise your taste buds all over.
Recipe:
2 oz. blended Scotch
1/2 oz. Drambuie
1 dash Angostura Bitters (optional)
Lemon twist to garnish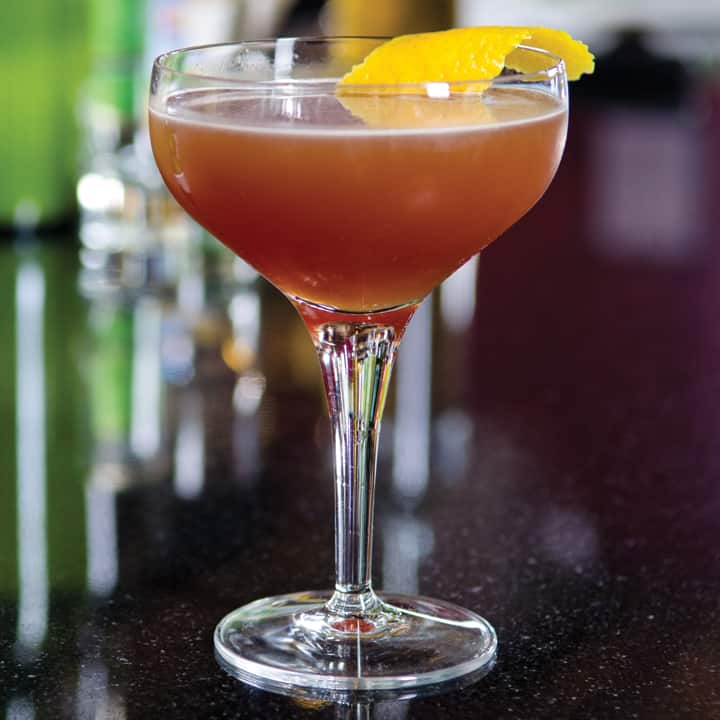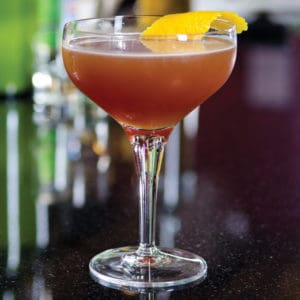 This cocktail traces its history all the way back to 1922.  Like the Mint Julep, it was most popular during the Roaring 20s, when hedonism and lavish living were the order of the day.  The Blood and Sand was called after a Rudolph Valentino movie.  Valentino was a pretty big name at the time and the name is pretty apt for this particular cocktail.  When the liquids settle they form a wonderful looking gradient from the orange of the juice to the red of the cherry liqueur.  The Whisky gives it sunshine like warmth that makes it reminiscent of a beach scene.
Recipe:
3/4 oz. Johnnie Walker Black scotch
3/4 oz. Cherry Liqueur
3/4 oz. Sweet Vermouth
3/4 oz. Orange Juice
Orange zest to garnish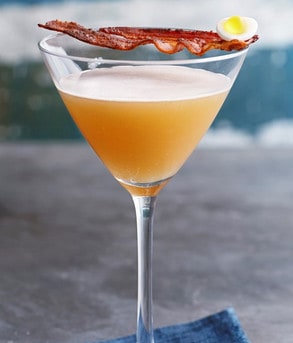 10. Bacon and Egg Martini
What would a cocktail list be without some kind of food-based concoction, and it's even better when that food involves bacon.   Born in the London Cocktail Club, this is the cocktail that will make you re-think the appropriate time to begin drinking.  It's always 5 o'clock somewhere so that totally means you can begin your morning with a breakfast themed cocktail.  This is a particularly fine breakfast cocktail that includes an interesting Jack Daniels and bacon combination.  Adding maple syrup is the perfect finish and should probably be used in regular martinis as well.
Recipe:
50ml Jack Daniels infused with smoked bacon
1 Egg White
25ml Maple Syrup
20ml Lemon Juice
Dash Angostura Bitters