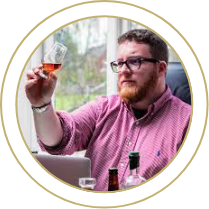 GreatDrams Independent Bottlers & Cask Brokerage
GreatDrams is a family business bringing great quality, limited edition whiskies and whiskeys to the people, all at a fair price. Never repeating our products, and never compromising on flavour. Award-winning from our first dram, we will introduce whisky drinkers to their next favourite.
We are experts in finding incredible tasting rare casks of whisky. Each bottle is hand numbered, casks numbers present, bottling & distillation dates are visible.
GreatDrams was launched with the aim to make great whisky more approachable & available.
Every product is limited edition, a finite amount of it will ever be produced and bottled, and it is all exclusively available from us.
We also help ordinary people, businesses and anyone who's interested in owning a cask of whisky make that dream or commercial objective a reality. Get in touch to discuss owning your own part of whisky history.
The GreatDrams consultancy IS ALL ABOUT RAISING SPIRITS, THAT'S OUR MISSION
GreatDrams is the brainchild of me, Greg Dillon, a passionate brand, innovation and marketing consultant. My background is within the world of brand strategy, having started my career at Reuters before joining Bloomberg and finally moving agency side to work with some of the most compelling brains in the marketing world to develop and hone my brand-building craft and which would set me on the path that would lead to setting up my own consulting firm, GreatDrams Consulting.
I created the GreatDrams blog after having enjoyed single malt and blended whiskies over the years, and having working with many whisky and other luxury spirits brands so I know the drinks industry intimately from both sides. Over time I noticed how tough it can be for amateur tasters and collectors to enter the whisky world in particular and really get an understanding of all things malt (or grain, or rye…).
This site's aim is to democratise whisky and inspire consumers to explore flavours and brands within the market, never settling on just one favourite.
The purpose of GreatDrams is to provide a platform with content for people new to drinks and those who are learning about whisky as much as those who are more experienced whisky fans because, ultimately, those interested in exploring this great drink are under-serviced by the whisky industry.
GreatDrams is a place for positivity in a world where oftentimes misplaced contention for the sake of it, or to get a reason or seeming to be above others because there is a sense of anti-establishment in the tone. I have no interest in that.
I love whisky, love whisky brands and love the industry and the people – no whisky is released for a bad reason or motive, some are better than others, but in my experience, if you can get into the mindset of why a company is releasing a certain product instead of tearing apart the work of scores of people in a simple blog post… you can understand a lot more about the company, the customer and the product just by spending a few minutes thinking about the reason for it existing, an example of this worth reading is here.
No brands have sway here; coverage is given to brand activity and goings on in the industry along with interesting whiskies that I own, have tried at festivals / launch events or, on occasion, have been gifted. Of course, to keep the lights on there is the odd sponsored article (which you will be told about), but full editorial control is always retained so that integrity is never eroded.
Away from GreatDrams, I also regularly write for Whisky Magazine, Whisky Quarterly, Spiritus, The Evening Standard, The Independent, Liquor.com, Flaviar.com and various other magazines and online publications on an adhoc basis.
Behind the scenes, away from public view there is a consulting side to greatdrams.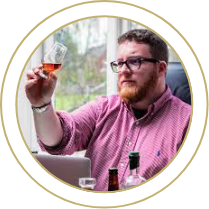 Hi, I'm Greg: I love whisky. And I'm a man on a mission: to share that passion with whisky lovers everywhere.