While Scotch whisky is known for smoke and peat, and Bourbon for its sweetness and vanilla notes, Japanese whisky brings an altogether more subtle and complex character to the world whisky scene. As with Japanese food, the flavour is delicate, rewarding patience and attention to detail.
Japanese whisky has been the recipient of numerous awards and accolades in recent years, and you might be wondering where to get started with this relative newcomer to the whisky world. The largest online store for Japanese spirits, dekantā have been sourcing and selling the best of Japanese whisky to clients worldwide for the last two years, and over that time they've noticed which bottles have left Japanese whisky fans coming back for more.
If you're looking for an entry into the wonderful world of Japanese whisky, you could do worse than giving one of these popular (and mostly award-winning) bottles a try: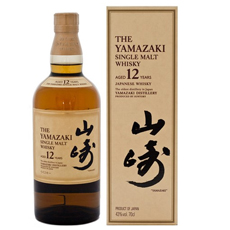 dekantā cite this as their most popular bottle, and one they regularly find themselves restocking. The critics certainly agree on the quality of this highly-prized whisky: It's won at least five gold medals at international competitions. The medium body of this whisky carries sweet vanilla and apple on the palate, with cinnamon on the nose, finishing strong with some pineapple notes.
The Yamazaki brand has developed an almost cult-like following, both home and abroad: It has the largest market share of single malt whisky in Japan and has been central in establishing Japanese whisky's global reputation.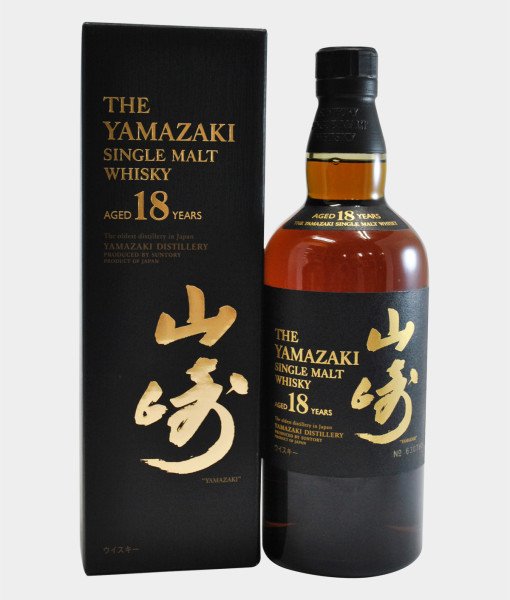 If you're looking to graduate from the Yamazaki 12 year old, then the 18 year old is your clear next step. It is highly decorated with awards and has received some spectacular reviews among whisky connoisseurs. The resulting high demand for this bottle means that it is now hard to come by. This whisky's flavour has been described as tasting like mature autumn fruit, with notes of raisin, apricot, café au lait and Mizunara Japanese oak on the nose. The palate of blackberry, strawberry jam and dark chocolate culminates in a long, spicy and smooth finish.
For an example of just how sought-after Yamazaki's whisky can be, take a look at this bottle of the Yamazaki 50 year old single malt, which claimed a Guinness World Record for the most expensive standard-format bottle in the history of time when a bottle was sold at a Hong Kong spirits auction for HK$1.003m (US$129,186) last October. Currently priced at £93,551.99 on dekantā, this is as decadent a drinking experience as they get.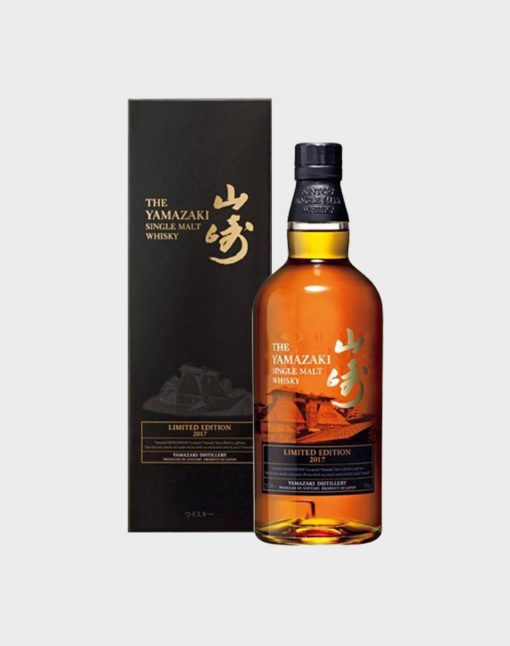 If you want to impress with a very special bottle that can only be found in Japan (other than at dekantā), then this is the one for you. Twenty one years ago, this whisky began its journey at the historic Sasanokawa Shuzo distillery in Japan – might it come to rest on your whisky shelf?
A meticulous blend of single malt and grain whisky, it is known for its mellow fragrance and a complex flavour. The Yamazakura is known as a Ji-whisky, a name which refers to the whisky of small Japanese distillers who tend to only sell their whisky locally. As a result, dekantā is the only retailer with stocks of this whisky for sale online.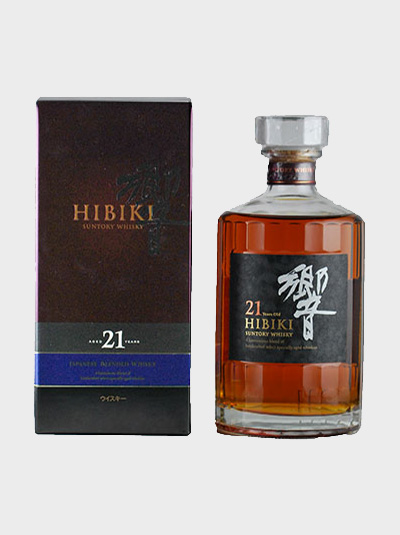 When it comes to blended whisky, Japanese whiskies really do rule the roost. The Hibiki 21 year old was selected as the best blended whisky in the world at the World Whisky Awards 2017, a title it has held since 2009. We're not expecting it to be ousted any time soon. A blend of over 20 whiskies from Yamazaki and Hakushu, the judges at WWA described it as being 'elegant, sweet and complex. This whisky is full of dried fruit, orange peel, strawberry jam and baked apple from start to finish."
For an extra special touch, there are some beautiful limited edition bottles of this expression available, including one whose bottle is painted with a scenic view of Mount Fuji.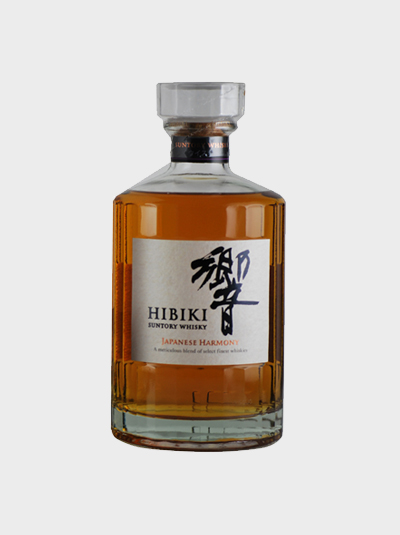 Hibiki means harmony in Japanese, symbolising the unique marriage of single malts, aged in a variety of cask types, including the Mizunara Japanese oak, resulting in a harmonious blend of flavours and aromas. With an entry level price, this is not as luxurious as the 21 year old, but is a perfect introduction to anyone looking to begin their journey through Suntory's blended whisky range.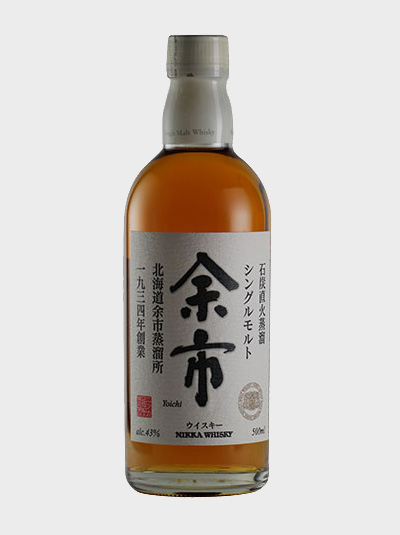 Yoichi distillery was founded in 1934 by MasatakaTaketsuru, who was widely regarded as the 'Father of Japanese whisky', having brought knowledge of Scottish whisky distilling to Japan after learning the craft in Glasgow. He sought this particular location in Hokkaido for its climate, which is similar to that of Scotland, the presence of peat and a source of pure water in the local area. Bottles from Yoichi are characteristically more peaty than other Japanese whiskies, making them a good crossover drink for fans of Scotch.
An amazing fact about the Yoichi distillery is that they use direct heating distillation to provide their whiskies with their distinct aroma and body. Pot stills are heated with finely powdered natural coal, a traditional method that is hardly ever used today, even in Scotland!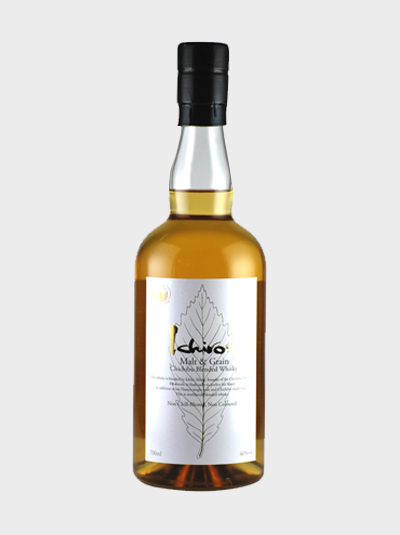 If you're looking for instant Japanese whisky cool, then you can't go wrong with one of Ichiro's bottles. Often cited as the 'rockstar' of Japanese whisky, Ichiro Akutois known for his legendary 'playing card' series, which he bottled from stock he rescued from his father's Hanyu distillery before it closed.
Akuto has since opened Chichibu distillery in the foothills of Mount Kobu, close to the old Hanyu distillery site.At this year's Tokyo Bar Show, dekantā's brand manager noted that there was a formidable queue of people waiting eagerly to speak to the master distiller, while more established stands attracted fewer fans. Having a Chichibu bottle on your shelf really shows that you're keeping up with what's hot in Japanese whisky.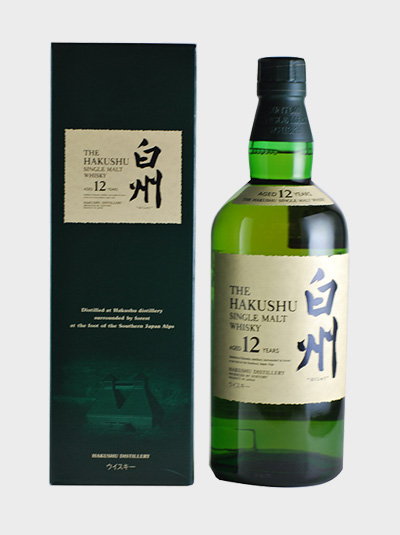 Found at the base of Mount Kai-Komagatake, the Hakushu distillery is romantically known as the 'forest distillery' and is one of the highest distilleries in the world, at 700m above sea level. The 12 year old single malt is lightly smoky and has notes of apple and autumn leaves. The distillery is located by the pristine waters of the Ojira River, which has been designated by Japan's Ministry of the Enviroment as one of the highest quality water sources in the country.
The spectacular environment surrounding theHakushu distillery clearly has an impact on the whiskies produced there, which comes through in their distinct, fresh and herbal flavours.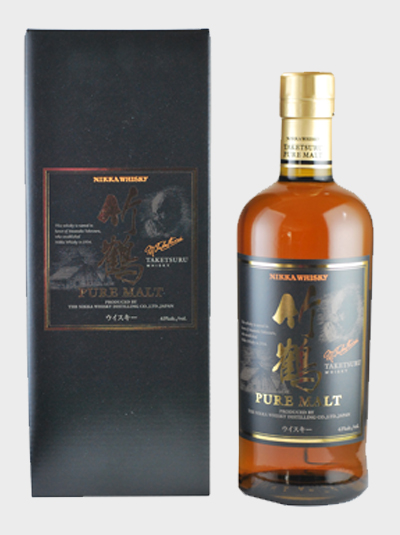 Named in honour of the 'Father of Japanese whisky', MasatakaTaketsuru, this whisky is sure to be good. Nikka products are renowned for their quality and this makes the perfect entry whisky to their catalogue. It features a large dose of whisky from the Miyagikyo distillery, including some from the aforementioned Yoichi. Aged for an average of 10 years in a variety of different cask types, including malt matured in sherry casks, the result is rich, warming and spicy, with just a touch of smoke.