Oh ho ho, bloody ho its just about November, so it must be time for the GreatDrams Christmas Whisky Gift Guide 2020. I know, I know. I usually say the same thing every year (literally - I would normally copy and paste the the same intro each year), but 2020 eh? It has been, to quote, well everyone, 'unprecedented' and has changed how every single one of us has lead our lives as well as changing the world in which we live.
There is no bias here, I am only listing whiskies I have personally had 'wow' moments with, whether you agree or not is personal opinion, but please do comment below if you have others you'd recommend… you never know, it might just help someone get the gift they really want. 
Buying a bottle for anyone at any time is hard; you need to know what flavours they like, need to set a budget that not only does not break the bank, but shows the person you're giving the bottle to how much they mean to you. Yes, these are all factors. Here are the top ten bottles I'm recommending in the GreatDrams Christmas Whisky Gift Guide 2020
First up, a couple of releases from GreatDrams
Girvan 30 Year Old Single Cask Single Grain Whisky
An ancient grain whisky from the Girvan Distillery – distilled in 1989, this 30 Year Old has spent thirty years patiently sleeping, maturing, developing… This limited edition Girvan 30 Year Old Single Cask Single Grain Scotch Whisky bottling is a release of just 96 bottles globally. 
Non-chill filtered
Natural colour
GreatDrams Blended Cask Series Batch 02
Comprised of just three component whiskies, this Blended Scotch Whisky brings together three different cask maturations from three different distilleries. Whether enjoyed neat or with soda, this whisky is wise beyond its years in terms of depth of flavour owing to the use of a first fill Ruby Port Wine barrique in the recipe.
Non-chill filtered
Natural colour
| | | | |
| --- | --- | --- | --- |
| North British, Glen Moray & Knockdhu | | | |
| | | |
| --- | --- | --- |
| A first fill ex-Bourbon cask from the North British Distillery, an ex-Bourbon cask from the Glen Moray Distillery and a 1st-fill Ruby Port Wine Barrique from the Knockdhu Distillery | | |
Dewar's Caribbean Smooth is a blend of up to 40 single malts and grain whiskies that have been aged for at least 8 years and then double aged, before being finished in ex Caribbean rum casks for up to six months, creating a Caribbean smooth finish.
Non-chill filtered
Natural colour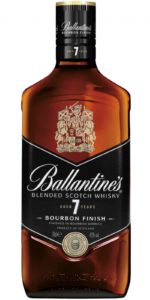 Ballantine's 7 Bourbon Finish is aged for 7 years and finished in bourbon barrels, combining the depth of Scotch with the sweet touch of bourbon to give you the best of both worlds. A whisky with all the character of Ballantine's but with an added touch of toffee apple and caramel thanks to the finish in bourbon barrels.
Non-chill filtered
Natural colour
The first whisky ever distilled in the Cotswolds. Use 100% locally grown, floor-malted barley and mature the whisky in first-fill ex-Bourbon barrels and reconditioned red wine casks. Rich, fruity and sippable with notes of honey, Seville orange marmalade and dark red fruits.
Non-chill filtered
Natural colour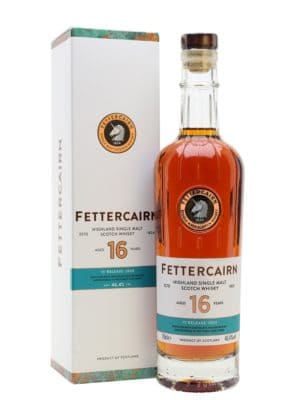 The nose opens with notes of dried fruit, Christmas cake and cinnamon. It is very sherried and the sweet, spicy heat of the port also brings out some interesting flavours. There is an earthy richness to the aromas.
The palate is equally rich. More sherry and port notes appear, with ginger, oak wood and sweet red wine notes coming out. Vanilla and honey add a lovely sweetness and give the spicy notes a nice edge. Dried fruit, including raisins and figs also appear. The finish is bold and lingers on dried raisins and apricots.

Fettercairn have a wonderful range of malt under their belt and this 16 year old is full of character. This malt is a good touchstone for how well they make Scotch.

Non-chill filtered
Natural colour
| | | |
| --- | --- | --- |
| American oak ex-bourbon casks | | |
This beautiful expression is crafted by maturation in handpicked American Bourbon barrels & European Oak sherry casks. Delicate balsamic vanilla notes from the American white oak compliment the full-bodied aroma; Rich caramel, dried dark fruits and spicy tonality from European oak add to the depth.
Non-chill filtered
Natural colour
| | | |
| --- | --- | --- |
| American Bourbon barrels & European Oak sherry casks. | | |
Hinch Peated Irish whiskey
Matured in the finest Ex Bourbon Oak Casks, this classic blend only uses the finest grain and single malt whiskies.Paired together in small batches to give a classic smooth Irish Whiskey
Non-chill filtered
Natural colour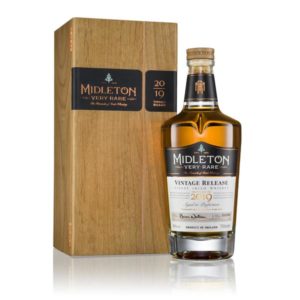 Chosen from the most exceptional quality single pot still and single grain Irish whiskeys laid down over the past four decades in Midleton, Co Cork, Midleton Very Rare 2020 is aged from 13 to 35 years in lightly charred ex-bourbon American oak barrels. Brian Nation selected a higher pot still inclusion than in some of his previous vintages, while also increasing the use of refill barrels among his choice of casks. The result is a luxurious and balanced whiskey with rich pot still notes and elegant grain distillates that take centre stage thanks to the inclusion of refill casks – a fitting legacy for one of Irish whiskey's great Master Distillers.
Non-chill filtered
Natural colour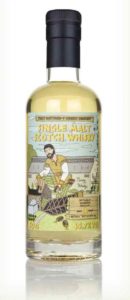 Glenburgie 16 Year Old Boutique-y Whisky Company
An independent bottling of single malt from Glenburgie, featuring a giant on the label looking for his hat at the distillery in Speyside. If you couldn't guess from the description, this is of course yet another wonderful indie bottling from That Boutique-y Whisky Company. This giant really should try to keep track of his belongings better. If he doesn't, he might lose that strawberry jam sandwich he's got in his pocket too!
Non-chill filtered
Natural colour