Naming whisky brands and products is such a challenge. It is no secret that I consult within the whisky and spirits industry with all things brand, marketing, packaging, design and NPD. Naturally I cannot, and will not tell you who I work with, but one of the hardest part of any brief is naming. It just is.
All the good names are gone, many brands try to find convoluted Gaelic names to hang their latest NAS release on, and others seem to pick something totally random. But one overriding theme I'm noting is the cycle of naming whisky brands and products.
It came to me as I attended the Irish Whiskey Academy at the Midleton Distillery in Cork a while back where I was told about how Green Spot and Yellow Spot became so popular as the broadly illiterate populous of the time were unable to read all too well, that was a privilege reserved for the privileged, so they would describe what they wanted in bars from what they could see. Hence, a bottle with a 'green spot' on it was easy to describe.
The actual origin of the name, from the Mitchell and Son Spirits website is that "the Green Spot name originated from the Mitchell family's practice of marking casks of different ages with a daub of coloured paint. There was a 'Blue Spot', 'Red Spot' and a 'Yellow Spot', but Green Spot emerged as their most popular whiskey and is one of the few "whiskey bonder brands" to survive to modern day".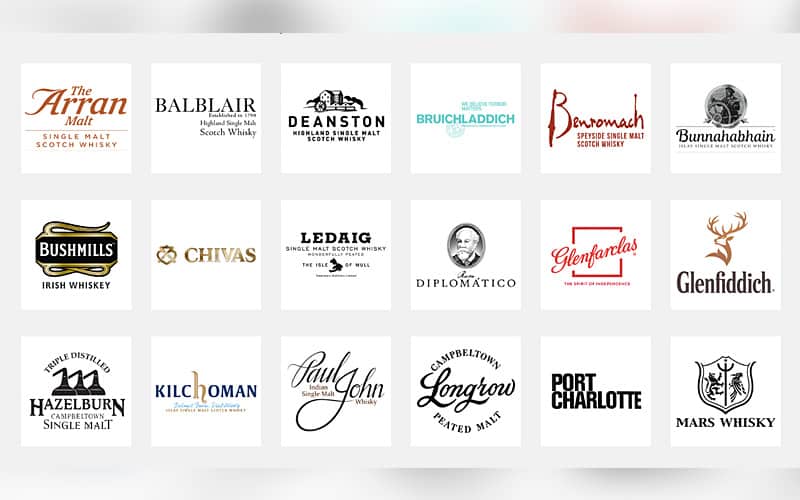 But given how the popularity of 'descriptor' products rose, it is not too hard to see why, a century or so later, this same cycle is apparent in China and other Asian boom markets for whisky, as well as other spirits to a lesser degree.
Creating a product name that people can describe, or even celebrating part of the bottle and brand design that the consumer has latched onto is growing and growing. Remy Martin, for example, is broadly known as 'Centaur' in Asia as consumers see the Centaur marque of the brand and associate the product with it, not the name.
This is not to say Asian consumers are illiterate, far from it, but their grasp of English, especially Gaelic pronunciations and nuances is not perfect, and why should it be, so they are using the tools they have at their disposal, just like the Irish did with Green Spot and others.
More and more I believe we will see brands put more emphasis on their brand icon, or marque, such as the Glenfiddich Stag, the Fettercairn Unicorn, the Glenlivet Bridge, the Aberlour Well, and many, many more.
Just take a look at the bottles you have in your collections, see which brand marques are on the labels as I bet their prominence grows over the short to medium term as they become bar and store calls in developing countries.
Have thoughts on our article? We'd love to hear them! Start the conversation in the comments.