The boffins at Monkey Shoulder have just released The Claw, the latest in a series of state-of- the-art bar tools reinventing long-lost or just plain dull barware that collectively are creating a stir within the industry.
The fingerless mechanical claw is Monkey Shoulder's take on the classical but perfunctory ice tongs. Inspired by vintage mechanical sugar tongs, the Claw provides surprisingly more precision when it comes to the addition of ice. The quick action hooking technique aids rapid procurement of cubes and when combined with Monkey Shoulder's pre-batched Lazy Old Fashioned, has the additional benefits of reducing customer waiting times and freeing up bartender time.
With rather unerring foresight, the Claw arrives just in time for Old Fashioned Week which kicks off on the 2nd November and is a global celebration of the world's most popular whisky cocktail. It is also the ideal tool to help prepare and perfect the time-saving Monkey Shoulder Lazy Old Fashioned because in these days of instant gratification, who's got 20 minutes waiting for a drink to be prepared?
The Claw follows hot on the heels of other ingenious bar devices, each one designed to bring joy to the heart of a busy bartender. The now iconic iSpoon was launched in 2014 to great acclaim and last year saw the release of the Konga Shaker, the irresistible rotating shaker that produces multiple cocktails.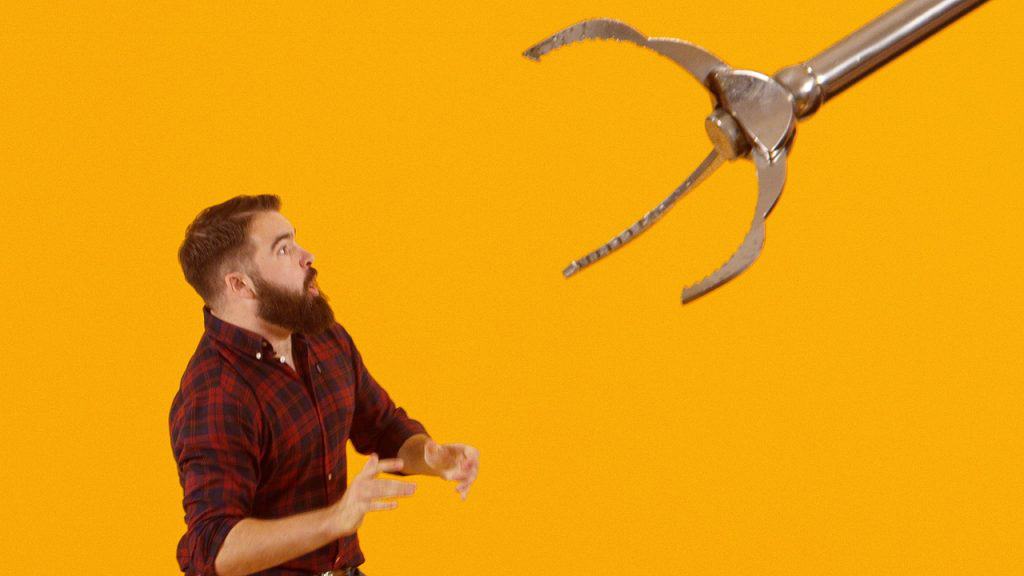 Bartenders are encouraged to sign up to Old Fashioned Week upon which they will receive the latest labour saving and technologically advanced bar tool from Monkey Shoulder. Go to
https://www.old-fashioned-week.com/en/
for more information.
Monkey Shoulder has scooped a gold medal consecutively for four years (2014 – 17) from the prestigious International Spirits Challenge (ISC). It was also voted the 'top trending Scotch' by The World's Best 50 Bars as voted by bartenders in 2015, 16 and 17.