There's no need to break the bank if you're looking for an amazing dram. these expressions are all fantastic and each comes with a price tag under £50, the perfect bang for your buck!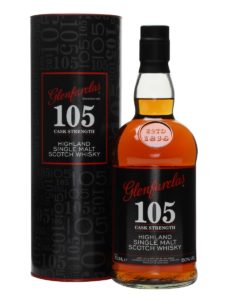 Bottle cost: £49.95
Hailing from Speyside, the Glenfarclas 105 is legendary; this is a cask strength dram that is full of sherried goodness. The nose opens with nuts and spice. Hazelnuts, almonds, pecans and peanuts all covered in a light dusting of cinnamon and nutmeg. The spice is warming and goes perfectly with the dried fruits that start to come in. On the palate these flavours come together to create a moist Christmas cake, filled with fruit and nuts and doused in sherry. The nuts really make themselves known and are strong I flavour, with a lovely chewy texture. The finish is bold and spicy, with some raisins and apricots thrown in for good measure.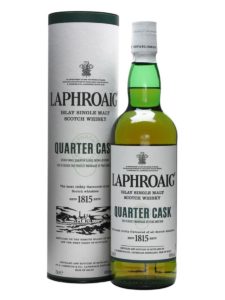 Bottle cost: £35.95
This expression has been matured for five years before being finished in a quarter casks. The small size of this cask means maturation does not take long as the Whisky is able to interact with the wood over a smaller surface area. The results are amazing. The nose is smooth and creamy with butter and nuts coming through at first. This is then joined by a hard toffee that is full of sweetness and has a good bite. There is a slightly alkaline note that adds to the smoothness. The palate is big and bold, with lots of sweet nuts and caramel. There is a lovely warming sensation from cinnamon and allspice that gives it depth. The caramel is mouth watering and thick, with a texture like the butter on the nose. This dram also has a slightly medicinal quality to it. The finish is not overly long but leaves a good linger of caramel and nuts.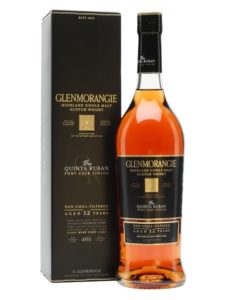 3. Glenmorangie Quinta Ruban
Bottle cost: £52
The Glenmorangie Quinta Ruban has been created using port pipes specially brought over from Portugal. The nose is full of oak wood and has a dry port note. Cranberries and lingon berries add a slight tang and crispness that helps to sharpen the oak. On the palate these are mashed down and become juicy and soft. The oak also softens and takes on a malt flavour full of barley and wheat. The berries and fruits burst with ripeness and fill the oak barrels, bringing together the wooded and fruity notes. The finish is long and sweet, with the berries making a final appearance.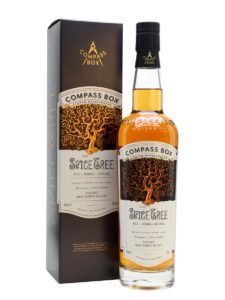 Bottle cost: £47.95
Compass Box have created this blend from a range of Highland Whiskies and matured them in casks with French oak heads. It has impressed around the world and won Best Blended Malt Scotch at the 2015 San Francisco World Spirits Competition. The nose is complex, filled with oak and vanilla alongside rich herbs and spices. Cinnamon and cardamom come through to give it a nice warmth. The herbs also have a slightly warming thing with basil and thyme really appearing. The palate is slightly sweeter, with the oak and vanilla becoming more like caramel and biscuits. The spices also become slightly more peppered on the palate but are bold and strong throughout. The finish is also quite warm and brings back the herbs and spices from the nose to end on a big note.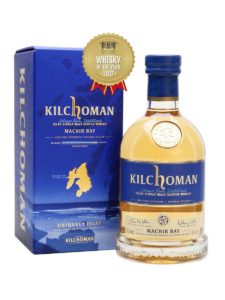 Bottle cost: £44.95
Kilchoman'sMachir Bay has been matured in Oloroso sherry casks and ex-Bourbon barrels, making it incredibly sweet and spicy. The nose presents both of these flavours, with thick caramel and citrus alongside cinnamon and nutmeg. There is also a distinctly malted note that is sweet and slightly like biscuits. This all complements the waft of peat smoke that runs throughout. The palate is well defined, with malt and cereals taking the lead at the start. These then melt into a stream of caramel and cream that leads to a bowl of tropical fruit such as pineapples and mangoes. The finish ends on this, with lots of sherry spice and a good dose of peat.