Rye is one of America's most loved drinks, and for good reason too. It can be deep and complex, with all the sweetness of Bourbon, but the sophistication of Scotch.
We've brought together the best Rye brands that will have you turning to America for your favourite tipple in no time!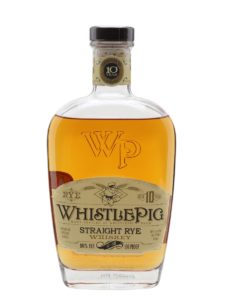 1. WhistlePig 10 Year Old
Bottle cost: £79.95
WhistlePig begins its life in Canada before moving on to Vermont where it is further aged and sent out into the world. This is a Rye that is filled with flavour. It is sweet and refreshing, with a nose of peppermint and caramel. These go well together as the peppermint is soft and delicate and the caramel melt into it. They add a creamy texture with a slight spice to it. The spice only increases on the palate, where cinnamon and cloves really start to come through. They are warming and refined, with a mouth-watering zest to them. they are reminiscent of oak barrels. The caramel becomes thicker on the palate and almost like hard toffee, with a good bite to it. The finish is strong, with lots more oak wood and spice.
Bottle cost: £53.57
This is an incredibly interesting malt as it is made from Bourbon, Rye and peated Scotch, hence the name Campfire as an allusion to the smoky tones. The nose is sweet and full of oak wood and vanilla, with a lovely deep peated aroma in the background. The vanilla and the peat work wonderfully together. The oak is slightly earthy with a lovely creaminess that comes fro more honeyed notes that begin to take over. The palate is full of these tones, with honey, oak wood, vanilla and cinnamon taking the fore. There is also a chewy dried fruit flavour of raisins and figs that adds a deliciously thick texture. The peat smoke is there in all its glory, tying all the flavours together. The finish is soft, with more smoke and lots of sweet toffee and spicy oak notes.
Bottle cost: £41.63
This dram is full of flavour. The nose is sweet and smooth with melted chocolate, malted brown bread and creamy butterscotch. The chocolate and butterscotch flow together and fill the nose with sweetness. The more malted notes of brown bread and cereals give this expression a more biscuity base. The palate continues in the same vein with lots of deep malted and sweet notes. The chocolate becomes slightly bitter, with a dark edge to it and there is a slight nod towards espresso. The butterscotch melts into this and the sweetness comes through more towards the end. The finish is strong and smooth, with lots of cinnamon and nutmeg spice and chocolate.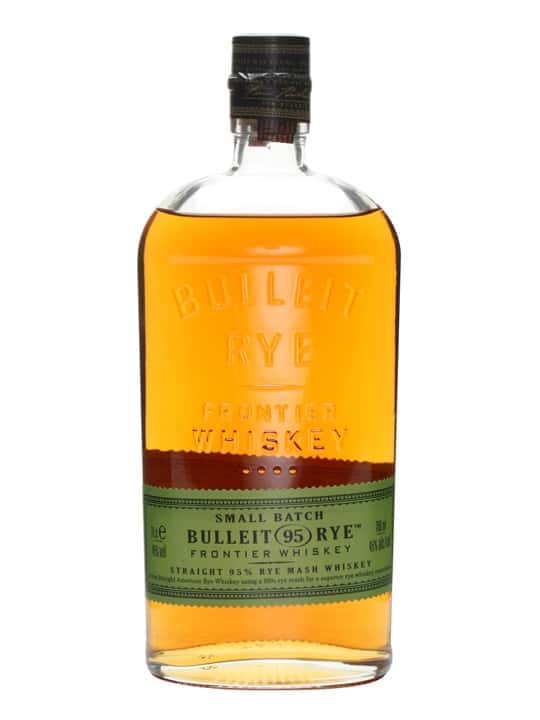 Bottle cost: £30.95
This expression took home the Double Gold at the 2013 San Francisco World Spirits Competition, and for good reason too. The nose begins with thick wooded oak that turns into amaretto and vanilla pretty quickly. There are notes of leather and tobacco as well, with a slightly musty, smoky flavour that gives it depth and plenty of character. The palate is full of cherries and oak wood. The amaretto takes on more form and has a brilliant bite to it that you can really sink your teeth into. The oak is big and bold with lots of sweetness and spice. The cinnamon that comes form it is warming and leaves a tingling on the finish.  The finish itself is long and lasting, with good heat and smoke.
Bottle cost: £108.29
This is perhaps one of the most well known Ryes available and packs the flavour to go with the reputation. It opens with thick burnt caramel that has smoke and sweetness by the bucketful. There is also a lovely, refreshing note of thyme and mint that act as a sort of palate cleanser, once we get that far. For now, the nose is bold and strong with deep harmonies playing out between flavours. The caramel becomes more solid on the palate, with oak wood appearing and giving a nice bite. The oak is also filled with heat from a lovely cinnamon spice that appears. This takes over on the palate and goes hand in hand with herbs and wooded flavours. The finish is warming and sweet, with more vanilla and oak.