We've combined Whiskies from different regions and countries to compile a short and sweet list of the best light and smooth Whiskies.
These are easy going, Smooth Whiskies that are bursting with complex flavours, just waiting to be discovered.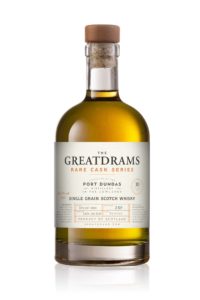 PORT DUNDAS LIMITED EDITION SINGLE GRAIN SCOTCH WHISKY
Bottle cost: £65
Drams like this, with its smooth palate laden with creme brûlée and vanilla notes, are far too rare to burden with heavy-handed words, as Chaucer might have said. Here you have a bottle of whisky from a now-silent distillery, which means there is not only no production there any more, but the whole site has now been torn down so no more Port Dundas whisky will ever be produced.
Distillery: Port Dundas
Region: Lowlands
Age: 10 Years Old
Distilled: 13th Oct 2009
Bottled: February 2020
Cask type: 10 years in a first fill bourbon Hogshead
ABV: 48.2%
Limited: 193 bottles globally
Port Dundas, built in 1811, was once the largest distillery in Scotland producing over 39 million litres of spirit per year until it was closed forever in 2011. Situated in Glasgow, this distillery was an icon of the city, and of Scotland, being built at the highest point in the city before its sad demise. 
Limited edition of just 193 bottles globally. Proudly non-chill filtered and of natural colour.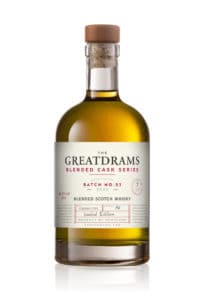 BLENDED CASK SERIES BATCH 02
Bottle cost: £45
We have approached this Blended Cask Series Release a little differently, using one grain component, a 13 Year Old from the North British Distillery and two Single Malt components – an 11 Year Old ex-Bourbon cask from the Glen Moray Distillery and a 7 Year Old 1st-fill Ruby Port Wine Barrique from the Knockdhu Distillery. The resulting flavour is smooth, easy-drinking with notes of chocolate and berry fruits along with a vanilla sweetness to round it off.
Age: 7 Years Old
Cask types: An 11 Year Old ex-Bourbon cask from the Glen Moray Distillery and a 7 Year Old 1st-fill Ruby Port Wine Barrique from the Knockdhu Distillery
Size: 50cl
ABV: 46.2%
Limited: 250 bottles globally
Non-chill filtered
Natural colour
Comprised of just three component whiskies, this Blended Scotch Whisky brings together three different cask maturations from three different distilleries. Whether enjoyed neat or with soda, this whisky is wise beyond its years in terms of depth of flavour owing to the use of a first fill Ruby Port Wine barrique in the recipe.
Limited edition of just 250 bottles globally. Proudly non-chill filtered and of natural colour.
Bottle cost: £20.25
White Label is a sumptuous blend of over 40 whiskies, with Aberfeldy being the main malt focus.
The original recipe was first created by Dewar's Master Blender over 100 years ago and has become known as the "most awarded Blended Scotch Whisky", no mean feat!
The nose opens with honey and orchard notes. It is elegant and soft, with a lovely herbal sweetness coming out. There are some gentle spices, with a hint of cinnamon and some dried fruit.
The palate is rich and thick, with a honeyed mouth feel and more herbal notes. There is an earthiness to this malt that is really comforting and brimming with flavour. There are some orchard fruits as well. Both of these go hand in hand with the earthy, natural qualities of the dram. Oak wood and vanilla stand out with a slight sharpness to them. The finish has a gentle note of honey.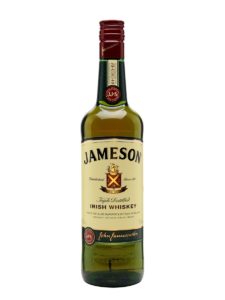 Bottle cost: £22.95
One of Ireland's biggest selling Whiskies, Jameson is renowned for its drinkability. The nose is extra smooth, due to the Irish tradition of triple distillation. It has wonderful floral notes with lots of sweet orange and lemon peel.
There is a light caramel flavour that has oaky tones to it, giving it a nice refinement. The palate is similar, with lots of floral notes and fresh cut grass, giving it an earthy tone. The fruits and earthy notes make it very reminiscent of being in an orchard, with lots of wooded smells and fresh apples. On top of all this there is also a smooth vanilla note that brings it all together. The finish is strong, with sweet apples and oak to end.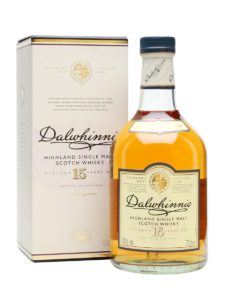 Bottle cost: £36.95
The Dalwhinnie 15 Year Old has been included in Diageo's Classic Malts range, and for good reason. The nose is floral and sweet, with lots of citrus fruits and honey. There are melons, grapes, apples and bananas as well as oranges and lemons.
It is fresh and clean. There is a slight nod towards smoke that is a nice dullness against the tangy fruits. The palate takes on a more cereal based flavour, with lots of barley and wheat. The honey comes through even more here and is smooth and soft. Spices join the smoke and add a little bit of warmth. The finish lingers on this warmth, with los of sweet fruits around it.
Bottle cost: £23.75
Like Jameson, Bushmills Original has gone through the same triple distillation process. This makes is super smooth and light bodied. It is made up of grain whisky that has been matured for 5 years and then mixed with single malt.
The nose opens with earthy aromas of parsnips and grass, giving it a fresh feel. There is a slightly oily quality to it. There is also a delicate floral note of blossom and perfume in the background. This is more evident on the palate when the floral notes really come through. The blossom develops into apples with a light oak flavour. This has a little hint of salted caramel sweetness to it. The finish is long and sweet, with lots of malt and oak.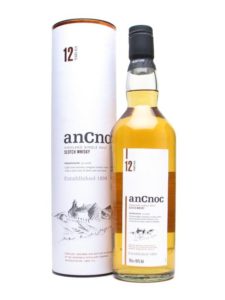 Bottle cost: £28.95
The Ancnoc 12 Year Old is an incredibly smooth and light malt. The nose opens with honeysuckle and flower petals, giving it an aromatic base. This appears alongside lots of malted cereals and a crumbly biscuit flavour. On the palate the biscuit and cereals become slightly spicy, with a hint of cinnamon.
The flower petals blossom and are joined with orchard fruits such as apples and pears that give it a nice bite. Madeira cake and cream go hand in hand with the tang of the fruits. There is a subtle herby note underneath the sweetness that gives it depth and refinement. The body and mouth feel are light and full of flavour. The finish is filled with more honey and floral notes and ends with a slight hint of spice.
There you have it, our list of the top five smooth whiskies out there today, are there any others you like? Let us know in the comments.