Its back! The annual list of the Top 10 Christmas presents for whisky lovers has been refreshed and updated. Why do I publish this? Well, I get asked all the time what I would recommend as presents for whisky lovers so it felt fitting to knock together a list of the top 10 Christmas presents for whisky lovers so you all know!
1. Big Peat at Christmas Blended Whisky
2. Limited‐Edition "Test Batch Series" Gift Set
Single Malt Test Batch Series, a 3‐bottle collector's edition featuring its soon‐to‐be whisky, the first ever to be produced in the beautiful Cotswolds Region of England.
The collection, featuring three 20cl expressions of the distillery's "new‐make" spirit made in small batches using Cotswolds‐grown barley, is packaged in a beautiful gift box along with tasting notes.
The pack is on sale at the distillery's shop and on its website for £54.95.
You'd be surprised how much of a pain in the ass it is when you take a sip of beer or whisky and your facial hair retains a proportion of what you're trying to consumer.
Especially as, leaving it un-mopped up will ensure you gentle smell of the liquid you were just consuming for a while to come. Think of it like the bearded version of those 'Got Milk' adverts, or the Guinness Smile but lingering.
Clipping it onto the glass was simple enough, although I did drop it in on my first attempt. Excited? Much.
My first to final sip was beard-soak-free.
GreatDrams suggesting a liqueur? Yes folks, ditch the Bailey's and get yourself a bottle or two of Merlyn this festive season from the fine folk at Penderyn Distillery in Wales. Merlyn is a premium quality cream liqueur produced to uncompromising standards at the Penderyn Distillery.
What makes it different? This is an exceptional blend of fresh cream with no other than 93.5% ABV newmake spirit from their unique Faraday still located at the heart of the distillery to give something warming and rather delicious.
I enjoy Merlyn in hot chocolate too if you're interested in giving it a go.
Available at: Amazon, Sainsbury's and Tesco
5. ShakenCocktail Membership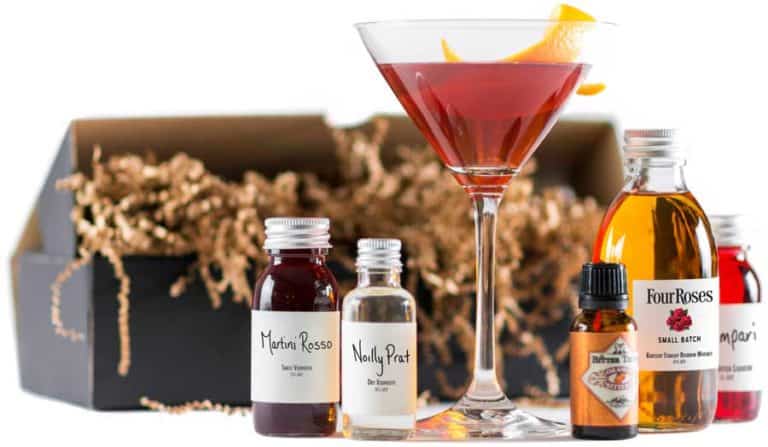 Every now and then an idea so simple yet so great comes along at exactly the right time to captivate you and to introduce you to new friends. That's exactly what happened when I was introduced to ShakenCocktails.
The concept is pretty simple: empower spirits and cocktail enthusiasts to make great cocktails in the home. The kit itself is really good, it had all you need to get your cocktails created bar fresh ingredients and ice, naturally…
All in all I would really recommend ShakenCocktails to anyone interested in making the cocktail classics and experiments in the home who has an appreciation of good spirits and enjoys the finer things.
[divider]6. A ScottishRoutes Speyside tour [/divider]
This is a bigger cost item but if there's a few of you who want to get something they'll remember forever then look no further than 
Scottish Routes
 for all your whisky tourism needs.
GreatDrams has partnered with them to offer a 10% discount on any booking you make with them by just entering the code "GREATDRAMS" at checkout so what are you waiting for?
7. Whisky Magazine Subscription
Released eight times a year to a worldwide audience, the Whisky Magazine has a far reach.
It lives up to this reach by exploring, in depth, both Whiskies at home and abroad, taking your palate further than the foggy Scottish hills and into places like India and America.
8. Buy a whisky book from the Thinking Drinkers
Ever woken up with the mother of all hangovers and wondered why you do this to yourself? Haven't we all?
Well suffer no more, because Thinking Drinkers are here to save the day with a motto to live by: Drink Less, Drink Better. And this is the guide-book to show you how.
Ben McFarland and Tom Sandham take us through the history of alcohol by exploring the big hitters: beer & cider, wine, whisky, tequila, vodka, rum and gin.
9. Whisky Festival tickets
Check out the WhiskyLounge's various whisky festivals and events around the UK and give the gift of whisky enlightenment. 
10. A private GreatDrams whisky tasting
Looking for a unique evening with your closest friends, family, colleagues? Greg of GreatDrams can create a bespoke in home or at work whisky tasting for up to thirty people that will not only wow but will educate and be knowledge and story-fuelled as much as it is whisky fuelled.
Each person's attendance typically includes:
A 20 minute intro to the history of whisky and the format of the event
Tailored whiskies to the theme of the tasting, for example:

Whisky from different regions
Exploring peaty whisky
Special Speysides
International whiskies
We will be discuss and tailor once you book a whisky tasting with GreatDrams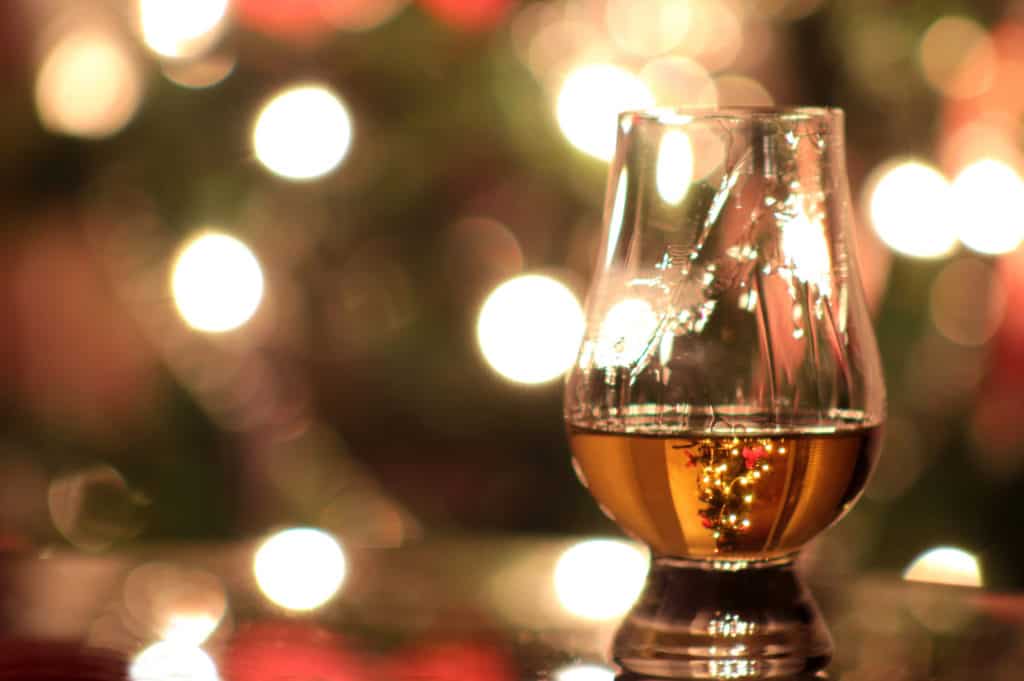 A guided tasting by me through five whiskies including distillery stories
All whiskies presented in official Glencairn tasting glasses
There will be an educational side too so everyone will be able to properly nose and drink whisky by the end
The opportunity to enjoy more after the official tasting finishes
A gift of one official Glencairn or NEAT whisky glass per person
We even bring all Glencairn glasses and water jugs with us, clear up and take them all with us again leaving no cleaning or tidying burden to anyone we work with.
Prices will vary by the theme and amount of people so get in touch by clicking here and we can work on the details in no time.