One of England's most prominent whisky distilleries, The Lakes have been releasing malts since 2014.
Whisky is well known for its roots in Scottish and Irish culture and tradition. But it also has a long history in England. Back in the early 1800s there are references to malt and grain distilleries. In 1887 the intrepid write Alfred Bernard embarked on visiting 8 of the 10 English whisky distilleries that were working at the time. These included the Lea Valley Distillery in London
In 1905, the last English whisky distillery closed its doors, and the industry never really bounced back, until now. In recent years, alongside a general growth in popularity around whisky globally, English whisky has blossomed. There are now between 15-20 English whisky distilleries, either producing or in the process of being set up.
One such distillery, which has been producing since 2014, is The Lakes Distillery in Cumbria. They pioneered the English whisky revival and are still at the forefront of the game.
Their newest release is a blended whisky that combines their English malt with malt and grain whisky from Speyside, Islay and the Highlands. The hybrid blend is excellently rich and full of flavour, with a wonderful hint of peat in the background. It has been handmade by the distilleries Whiskymaker Dhavall Gandhi.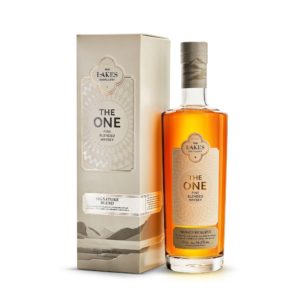 Tasting notes for The Lake Distillery The One Signature Blend
Bottle cost: £39.00 
The nose begins with sweet notes of treacle, caramel, cherry blossoms and spice. There is a lovely warmth to begin, which brings out some of the more peated notes. Hints of vanilla and oak appear, though these are subtle.
The palate is fully of tart dried fruits, wonderfully sweet caramels and a rich peat smoke. The smoke is subtle but excellent. It works alongside the sweeter notes to make for a well blended body. Dried fruits with cinnamon and black pepper add a lovely elegance.
The finish is long and full of heat. It has an abundance of cinnamon and raisins.
This is yet another impressive release from The Lakes Distillery. It is sweet and peaty nut still maintains the character of the house style. We hope other English distilleries can live up to this quality.
What do you think of The Lakes Distillery? Start the conversation in the comments!