Released earlier this year, the Tamdhu Batch Strength 004 expression is an exciting addition to the range.
Before they were making the Tamdhu Batch Strength 004, they were well established in the Whisky world. Tamdhu was first founded in 1897 and was known as being one of the most modern distilleries at the time.
It was designed by Charles Doig and one of the original investors was William Grant & Sons.
It changed hands a number of times since then but today it is owned by Ian Macleod Distillers.
In 2012 new life was given to the brand after a long period of being mothballed and they were revamped again not so long ago.
Before Ian Macleod Distillers owned it, Tamdhu was owned by the Edrington Group, who used it for their blends like The Famous Grouse and Cutty Sark.
The Tamdhu Batch Strength 004 Single Malt Scotch Whisky Review
Released annually, bottlings from the Batch Strength collection have regularly won awards in the past.
All previous expressions, 001, 002 and 003, have been given Gold medals on an international level several years in a row since the series began
Sandy McInture, Distillery Manager at Tamdhu commented, "We're absolutely delighted to be launching our fourth annual Batch Strength expression, following an award-winning 2018 for Tamdhu. This is a magnificent addition to our growing range of Speyside Single Malts for the sherry wood connoisseur.
So it's fair to say that Tamdhu Batch Strength 004 Single Malt Scotch Whisky has a lot to live up to. The malt matured in American and European oak casks that have held Oloroso Sherry. The casks were sourced directly from cooperages in Jerez, Spain.
It is an excellent malt that certainly stands up to the reputation the other bottles have created for this series.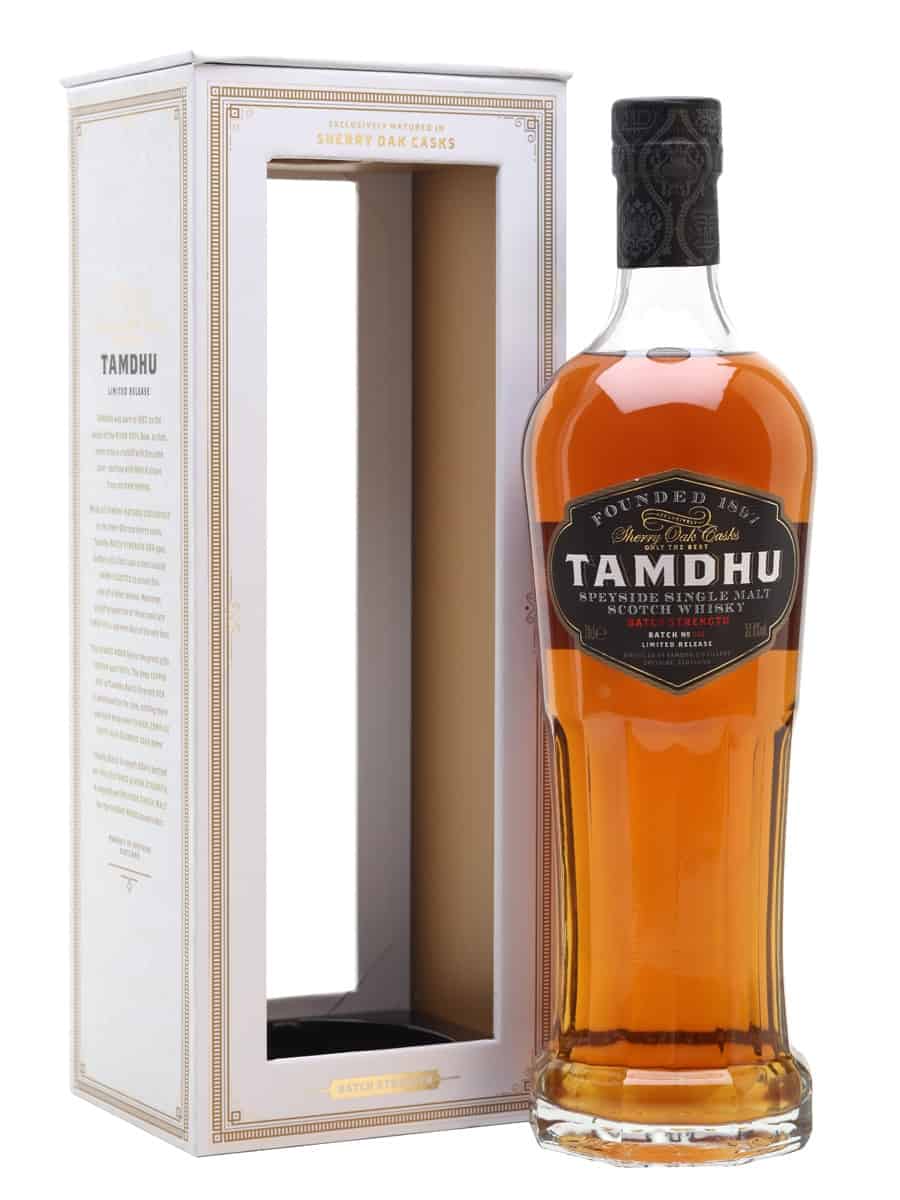 Tasting notes for Tamdhu Batch Strength 004 Single Malt Scotch Whisky
Bottle cost: £75.95
The nose begins with citrus fruits and oak wood. It is heavy on the vanilla and sweet nuts, giving it a lovely saccharine sweetness.
It is quite spicy, with hints of cinnamon and nutmeg adding a wonderful warmth.
The palate is soft and mellow. It is packed with dessert flavours and lots of sweetness. Toasted white sugar, caramel, malted grains and vanilla crème make for a rich and luxurious flavour.
Vanilla cake, with raspberry jam and orange rind adds a little bit of tang. There is a gentle note of dark chocolate and coffee in the background that is very subtle.
The finish is zesty and warming, with more spices and vanilla as well.
This Tamdhu Batch Strength 004 Single Malt Scotch Whisky is a brilliant malt and we can't wait to see how it does. The Batch Strength series is a fantastic edition to the Tamdhu family and will certainly make their name synonymous with quality.
What are your thoughts? Leave a comment below and let's have a chat!