The first peated whisky to be added to the Royal Salute core range, The Lost Blend is an excellent addition to the brand.
Honouring Lost Distilleries
The issue of "lost" distilleries seems to be coming up all the time these days. From Diageo re-opening Port Ellen and Brora to a whole brand basing themselves off them (The Lost Distillery Company in case you hadn't twigged), lost distilleries are everywhere.
Now, with their newest addition to their core range, Royal Salute have introduced the Lost Blend, a travel retail exclusive. This is a blend of malts from lost distilleries and has been crafted by Master Distiller Sandy Hyslop.
Hyslop commented, "The Lost Blend is a whisky to be simultaneously savoured and enjoyed. Including some of the scarcest whiskies in our inventory, it celebrates the legacy of some of the best whisky distilleries in Scotland which I am proud to immortalise in an exceptional new 21 Year Old blend."
Distilleries included in the blend include Imperial, Caperdonich and Dumbarton. It is made up of at least 21 malts from across five Scotch regions. It will be followed by Royal Salute's first blended malt whisky later this year.
Tasting notes for Royal Salute Lost Blend 21 Year Old Peated Scotch Whisky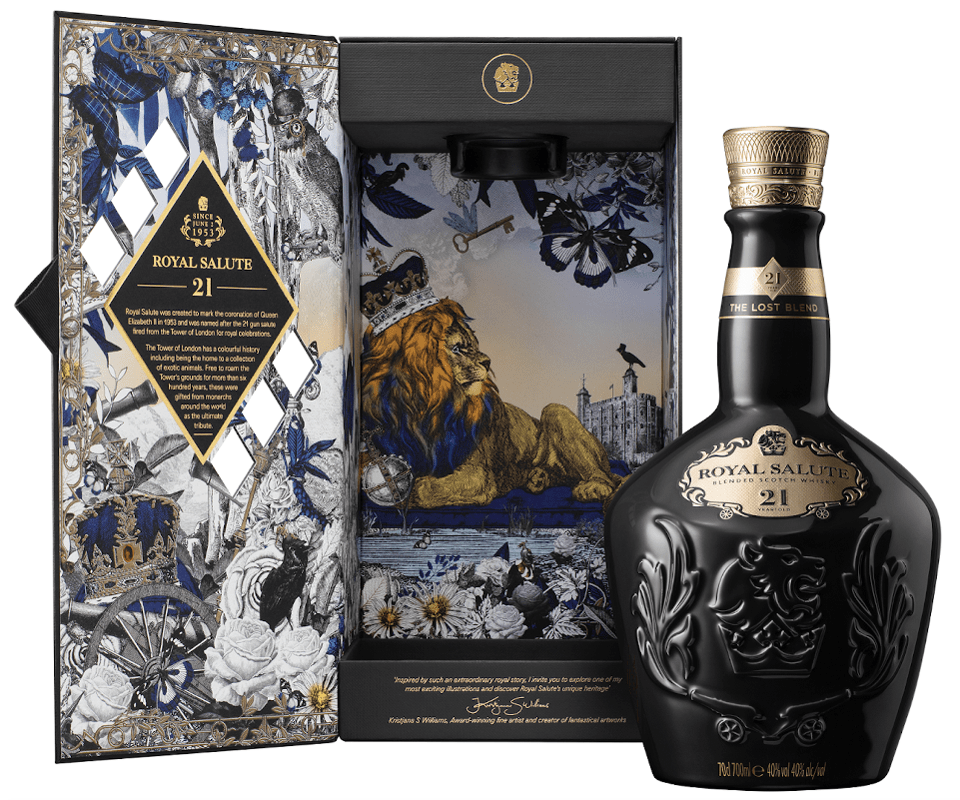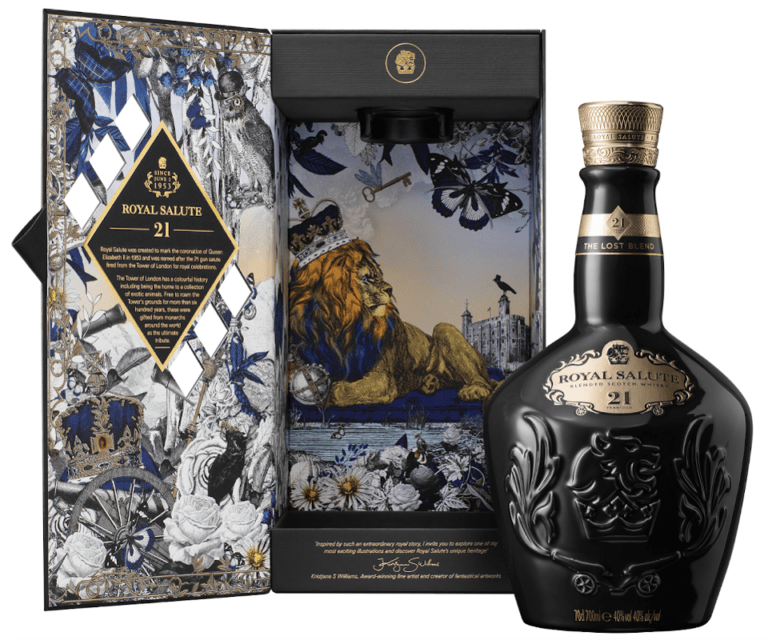 A really interesting blend, it opens with exotic fruits and a hearty whiff of peat. The peat is earthy and thick with lovely herbal notes appear. Thyme and a slight nod towards mint make for intriguing flavours.
Citrus fruits rule on the nose. Oranges abound and add a lovely lightness to the overall taste. They mix well with the rest of the earthy flavours.
The palate brings in softer notes of sweet nuts, vanilla and oak wood. Peat is here as well, but it is easy going and delicate. It works perfectly with hazelnuts, pecans and peanuts that add a lovely depth.
Oak wood with hints of malted grains, cinnamon and vanilla appears and wraps everything up very well. The peat softens towards the end but brings in a lovely warmth.
The finish is bold and lingering, packed with fruit and oak wood.
The Lost Blend is truly a brilliant celebration of lost distilleries, and will make you sad at the thought that the malts that created it are no longer in production.
But another drop might make up for it.
What do you think of The Lost Blend? Let us know in the comments!