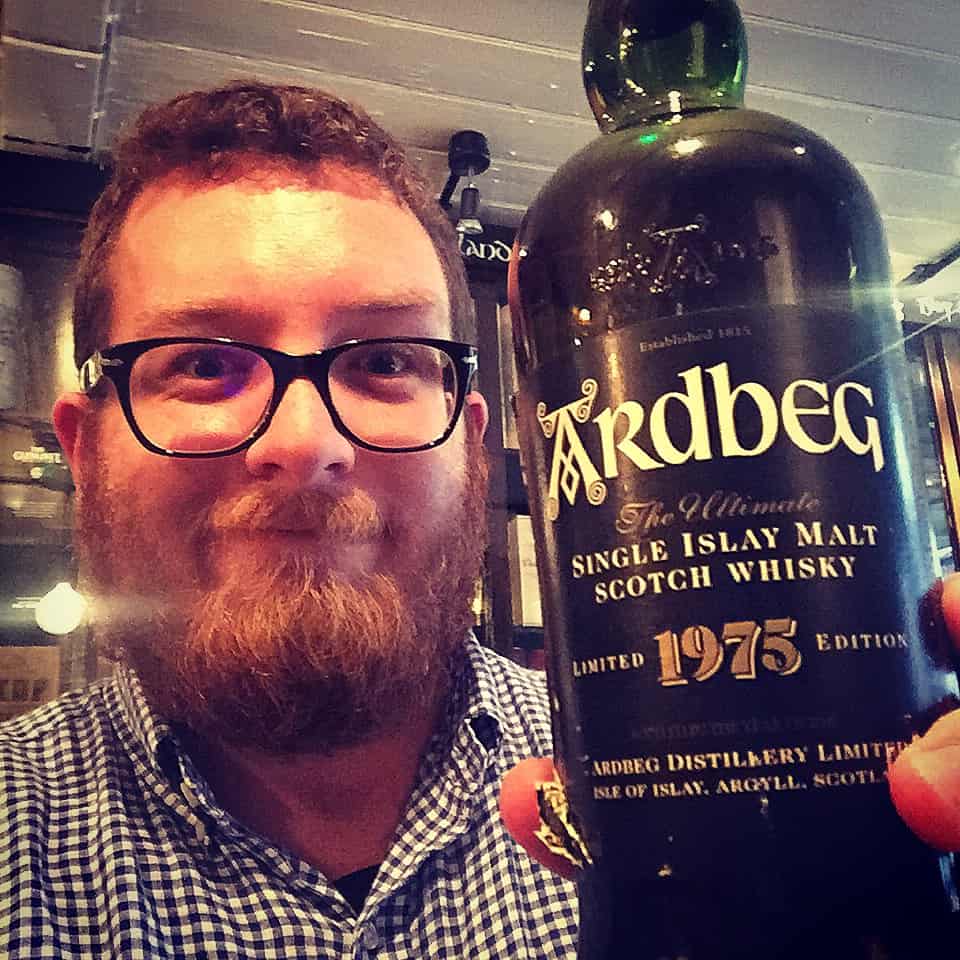 It is one of the oldest distilleries around, with a history reaching back all the way to 1815, when it was first founded.
Since then it has been creating some of the smokiest and most innovative drams around.
Not only have they been mastering the art of distilling here on planet earth, but Ardbeg have also sent their drams into the farthest reaches of space.  Or at least to orbit the earth.
They have since returned to earth and continue to make spectacular malts, one of which is a particularly fine 1975 Vintage that I had the pleasure of sampling at Milroy's of Soho recently.
This dram was originally released from 1998-2001 and is definitely worth the investment if you can get your hands on a bottle.
It has been aged for up to 26 years and embodies the bold strength and flavours that Ardbeg still stands for today.
The nose is inviting and complex, with lots of deep wooded and floral notes.  It begins with a dose of heather and lavender to intrigue the taste buds.
These are rich, earthy flavours and the rolling hills of Islay can truly be detected in this dram.
As well as floral notes, there is a wonderful thick, rich oaky note, that gives the floral flavours a somewhat more orchard-like quality.
Underneath all of this is the tell tale whiff of smoke that signal out all Islay malts.  This is smooth and peaty and dances alongside the sweet oak notes in perfect harmony.
On the palate these flavours grow and blossom, with the floral notes and oak tinges coming together even more.
These flavours becoming slightly sweeter and crisper, with a bit of bite to the oak. There is also a dash of seaside air in this dram, with the slightest hint of brine and sea spray coming through
They become bolder as the dram goes on and are aided with the smooth mouth feel afforded from the whiffs of smoke wafting through.
The smoke is wholesome and warming, with a sincere hint of peat throughout.  This ties in nicely with the sweet oak that takes on a slightly vanilla flavour as it develops
This continues into the finish, where the peat takes over and wraps up the other flavours perfectly.  The smoky linger is long and lasting, leaving a final reminder of just where this dram came from.
All I can say is that I really wish I owned a bottle, or two, of this stunner.