Now this is a very interesting; the first ever Redbreast Whiskey Single Cask release, all sherry matured for around 16 years... and bloody lovely!
And no ordinary release either, this came into life through Oliver at TWE who showed interest in a single cask Redbreast Whiskey that could be bottled as a single cask exclusive to The Whisky Exchange.
More interestingly, choosing the cask was a democratic decision, cask 30087 from 1999 was eventually chosen after a vote by people who attended a pre-St. Patrick's Day tasting at TWE in 2015, chose which they favoured out of two cask samples presented to them.
The cask itself has had a long journey to this release, it would have been created in 1996, then filled with olorosso sherry in Jerez for two years. It would have then been sent to Midleton early 1999 (as they only ship casks in the cooler part of the year to reduce risk of contamination etc.). Newmake was then filled on the 2nd April 1999 and left to mature in warehouse 16, bay 14 (yep) and left there until August 2015.
Since reviving the Redbreast Whiskey brand in 1991, IDL have been using the original methods used to create Redbreast back in the day, but perfected with this release being the pinnacle of their wood management programme to date.
Bottled at 59.9%, this is a delightful sherry matured Redbreast Whiskey.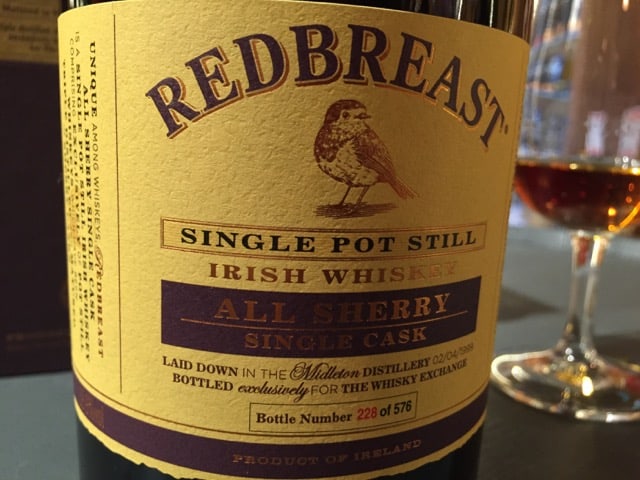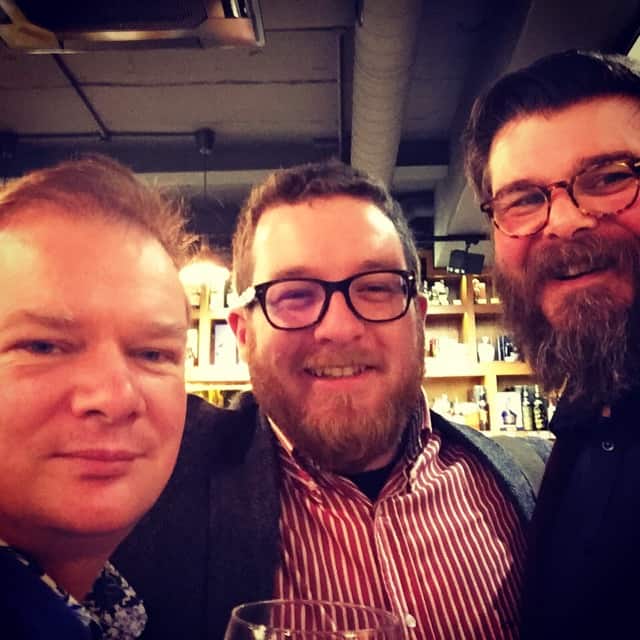 Classic Redbreast buttery nose. Sherry forward, ripe dark fruit. Thick nose. Spices with a deep inhale. Toasted Spanish oak.
Oily palate, thick, coating. Heavy sherry notes. Rich fruits throughout. Others for liquorice. Very dry. Delicious.
Finish is long and lingering. Sherry present but adding. Sweet elements take over then spicy finale.