In celebration of the 200th anniversary of the original John Walker Grocery in Edinburgh, Johnnie Walker have released four exclusive blends.
With the opening of John Walker's Grocery in Kilmarnock, East Ayrshire, a legendary brand found its beginnings. John would later go on to blend Johnnie Walker, which has become one of the biggest blends across the globe.
John Williams, Diageo Global Scotch Director, said: "Our 200th anniversary releases are inspired by the moment our founder, John Walker, first opened the door to his grocer's store in Kilmarnock – taking the first step on an incredible journey for Johnnie Walker.
"John's spark, vision and entrepreneurial fire were the impetus to growing the John Walker name, our business and ultimately a new future for Scotch whisky. This year we're celebrating the steps he first took – steps that have inspired generations of our whisky makers and are at the heart of everything we do today and will do tomorrow."
The four releases are exciting editions of some of Johnnie Walker's premium labels and each celebrates the 200th anniversary in a different way. Some have had packaging redesigns and there are new blends included as well.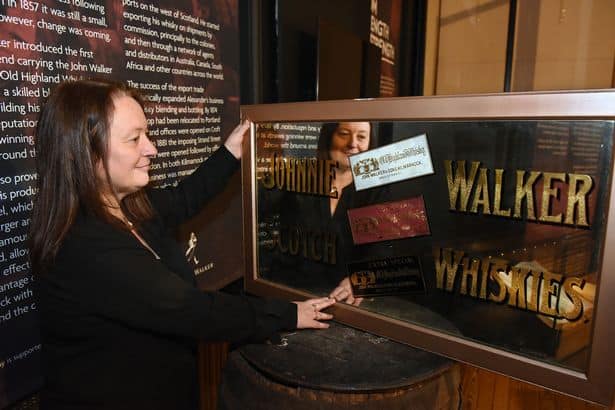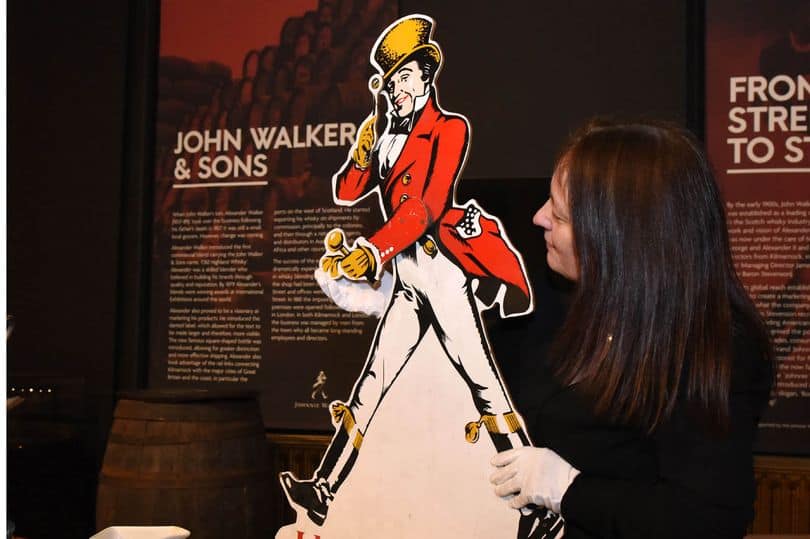 Johnnie Walker Blue Label 200th Anniversary Limited Edition Design
Blue Label is one of Johnnie Walker's higher end whiskies and they have often released celebratory editions of the blend. The new design for this blend features custom illustrations meant to visualise the journey of the brand since its inception. It celebrates the many places, landmarks and cultural symbols that have meant a lot to the brand and their famous whisky.
The nose starts with zesty citrus fruit and a gentle spice.
The palate is warming and full of cinnamon and pepper. Caramel and oak wood also appear.
The finish is bold and lingers on smoke.
Johnnie Walker Blue Label Ghost & Rare Legendary Eight
This is a completely new blend to celebrate the 200 years of Johnnie Walker. It is part of the continuing Ghost & Rare series that focuses on distilleries that are long closed or rare whiskies from open distilleries.
This bottling is made of only eight casks, one from each of eight distilleries that were around when John Walker first opened his business. This includes Blair Athol, Lagavulin, Oban, Brora, Cambus, Teaninich, Port Dundas and Carsebridge.
The nose begins with caramel, brown sugar and oak wood. Sweet nuts and a soft peat note appear alongside citrus fruits.
The palate is sweet and fruity, with notes of peaches, apricots and pears. Orchard fruits take over and are sweetened with caramel and cocoa.
The finish is peppery and has a delicate smoky note.
John Walker & Sons Celebratory Blend
This blend is a celebration is one of the most important moments in John Walker & Sons history – the release of Old Highland Whisky in the 1860s. This was the company's first commercial blend to be sold globally. The packaging includes the only existing image of John Walker's original Kilmarnock grocery store.
The nose opens with dried fruits, cinnamon and sweet nuts. Marzipan gives it a lovely Christmas cake feel.
The palate has more sweet nuts with a lovely white sugar sweetness. There is a soft hint of peat in the background.
The finish focuses on peppery spice.
John Walker & Sons Bicentenary Blend
This exclusive blend takes inspiration from the grocery store itself, seeking to explore the sensorial experience of being there. All whiskies used in this malt have been matured at least 28 years and includes whiskies from long-closed distilleries such as Pittyvaich, Cambus and Port Ellen.
The nose opens with fruit notes and lovely, warming spices. Raisins, sultanas and figs all appear and add a lovely tartness. Caramel, brown sugar and lots of spices are also present.
The palate is full of spice and honey. It is sweet and fruity, full of dark molasses, dried fruit, cocoa and gentle earthy notes of herbs. There is a soft smoke throughout and it really takes you back to what John's store might have been like.
The finish lingers on spice and fruit notes.
These are some really incredible blends and they certainly celebrate the past 200 years of Johnnie Walker. The flavours are simply amazing and the visual journey of the packaging takes you on an adventure from Kilmarnock right around the world.
If you get the chance to try some of these, please do let us know what you think