This is possibly one of the most exciting competitions I've run here on GreatDrams, you have the chance to win a bottle of Craigellachie 23 Year Old Speyside Single Malt, worth ~£385.
As you'll see on my official range review, I only have positive words to say about this whisky, in fact those words are:
"Just so you know, this is my wife's favourite whisky of all time, so much so that the last time I had a bottle in I had to hide it in the tube of a Craigellachie 13 to stop her dramming a little too often on it!

This warming dram starts with a nose of oily fruits and peppery spices. Deep dark fruits, heavy sherry influence and dominance. The palate allows the flavours to be fully explored. Sweet pineapple and a nutty spice come through, alongside sweet hazelnuts and oak wood.

The sweetness develops into a spicy vanilla with a tiny hint of wood fire. The oak of the barrels really sticks out at this stage, making for an exciting journey of Craigellachie through taste.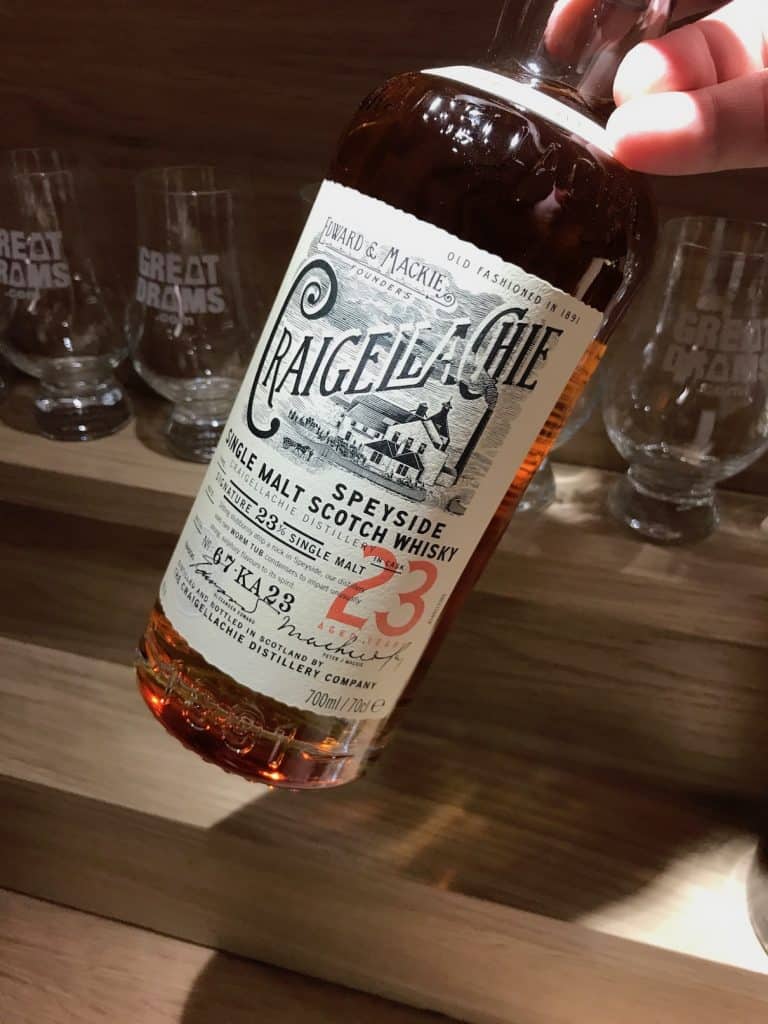 The mouth feel is succulently creamy and thick, blending well with the caramel sweetness and fruity tang. The delicate smokiness lasts into the finish and the spices become more pronounced, rounding off a fantastic malt."
Enter below before SATURDAY MAY 6TH to be in with a chance of winning this stunning bottle for yourself… well worth a few clicks! 
. 
[divider]Terms & Conditions[/divider]
By leaving a comment and entering the competition you are acknowledging you are over the age of 18 and are a resident in the UK.
Winner will be picked at random from all entries received when comments will be closed and the winner notified.
GreatDrams promotes responsible drinking.