Now in my fourth year of attendance, this is firmly the Champions League of whisky tastings - seriously, where only the cream of the crop in the whisky industry are invited to assemble and consume ten wonderful whiskies from Diageo Special Releases 2018. As I said privately to organisers only a few minutes ago, I am always genuinely humbled by the invite, and never take it for granted, it truly is a special night that punctuates the year for all concerned.
As I said in last year's review piece, originally published here…
For those who don't know, Diageo Special Releases 2017 is essentially one of the pinnacle events of the year for whisky writers, bloggers and trade partners where we get to try the best of the best of what Diageo are creating for whisky collectors and drinkers globally. This is the sixteenth edition of their releases, but only the third I've been to – I've got the hat trick!

There is normally a healthy mix between dead and functioning distilleries. The whiskies are always going to be great, as is the company, but, instead of going into each one in detail – as lots of blogs and retailers will do that – I would prefer to focus on my top five, as they were really bloody special.
This year, as always, one of the amazing parts of the event is that you get a couple of hours with some of your favourite people in the industry… below I go through my Diageo Special Releases 2018 highlights but before I do that it is worth noting that this year does not include Port Ellen or Brora for the first time in a while. Maybe because these distilleries are reopening they are keeping the old juice for future limited editions and celebrations of these two cult hero distilleries reopening in due course? Who knows.
What is interesting, is that because these two distilleries usually get lots of attention from those in attendance, it meant that at Diageo Special Releases 2018 the focus could be evenly distributed across all ten of this year's releases which also meant there was no queue for any of them.
The event itself was a lot small, a lot more intimate this year. Diageo had clearly cut down on the amount of people at the event and deliberately chosen a cool underground location to ensure you had enough time – and crucially space – to interact with both guests and hosts, I found it to be a lot calmer, a lot more relaxed and actually had a lot more time to catch up with people both in the writing world and in the Diageo world which usually is not the case as you are moving through the throng of people to try incredible whiskies and to try to hear the Brand Ambassadors explain why each is so special.
Without further adieu, here are my top five Diageo Special Releases 2018 in no particular order
ABV 43.2%
Region: Lowlands
Cask: Refill American Oak Hogsheads
No of bottles: 1,000
RRP £750
As most of you know, I'm a sucker for single grain, always have been and always will be, so hitting this one first was a must. Not only is this a dead distillery, but this is the oldest release from Carsebridge to date having been distilled in 1970 and limited to just 1,000 bottles. For me this had a really luscious hazelnut, praline character to it with the signature creamy, buttery note and texture that I love about super-aged single grain whisky. The whisky was quite dry on both the palate and the finish, with a lovely sweetness and a finish full of old leather bound books (cue Rob Burgundy impression). A wonderful whisky, I'm impressed that this 48 Year Old has so much flavour, depth and brilliance to it. Awesome.
ABV 58.1%
Region: Islay
Cask: Refill American Oak Hogsheads & Refill
European Oak Butts
No of bottles: 3,276
RRP £675
Oh wow what a nose. This whisky was all about bonfire embers, sitting in front of an open fire whilst watching the kids open uni Christmas presents, a really impressive nose that made dwell for an inordinate amount of time before taking that all important first sip. Curious I later tried a second one of these – yeah, I did – and it must have been out for a while as the bonfire smoky notes were not as pronounced, instead they were there but more muted and calm, replaced instead with lots of deep, dark fruits, a buttery character too and maybe a slight note of toasted pineapple. The palate was big, bold and banterous – that smoky note calm and brooding, lots of tropical fruits, some spice, some more smoke with time too. A really fantastic whisky, and definitely the best of Diageo Special Releases 2018, in my view.
ABV 59.4%
Region: Island
Cask: First fill Ex-Bourbon American Oak
Hogsheads
Limited availability worldwide
RRP £70
I do love a Talker, I really do and to try this bad boy was a treat. Once you get past the spirity slap on the nose, you are welcomed in to this dram with a subtle smoke, a load of freshly cut orchard and tropical fruit and the distinct Talisker maritime notes. The palate was remarkably smooth and really easy drinking with a small amount of smoke per the nose. A really elegant Talker expression, and one I cannot wait to try it again… one day… maybe… if I'm lucky.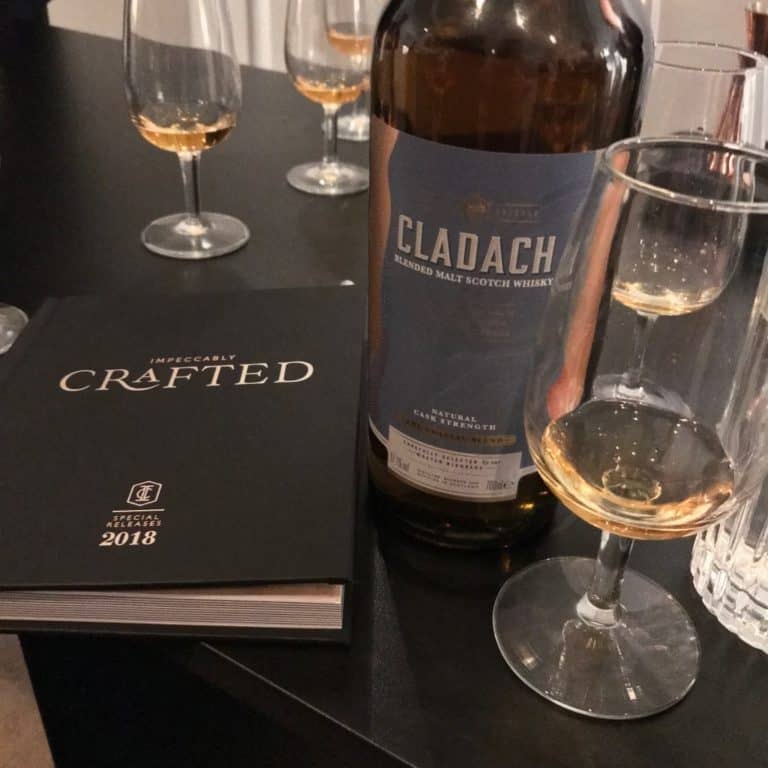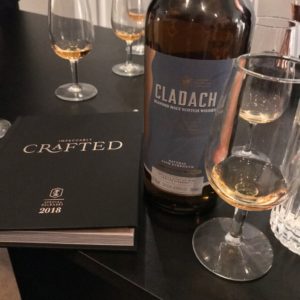 ABV 57.1%
Region: Coastal
Cask: First Fill American Oak ex-Bourbon casks, Refill American Oak Hogsheads, Refill European Oak Butts, ex Bodega European Oak Butts
Limited quantities worldwide
RRP £155
I did not know what to expect with this one, with lots of cask types being used, several different inputs and the promise of something special from Diageo's first blend of coastal malts… how intriguing can you get?! This whisky is a blend of malts from Caol Ila, Clynelish, Inchgower, Lagavulin, Oban and Talisker, which is why I'm sure you will agree that Cladach is an appropriate name, seeing that it is Gaelic for shoreline. Really smooth, like a suped-up version of Douglas Laing's fabulous blended malt, Rock Oyster, this whisky is all about that maritime note and exploring how it intertwines perfectly with fruit, smoke, gentle spices and manic honey notes. Seriously good stuff. The palate gets smokier, and is lifted with fantastic citrus fruit notes and that salty, dry note delivers something truly special.
THE SINGLETON OF GLEN ORD 14 year old
ABV 57.6%
Region: Highlands
Cask: Refill American Oak Hogsheads and ExBodega European Oak butts followed by a unique maturation and marrying process
Limited quantities available worldwide
RRP £100
The first dram I tried during the event and it left a lasting impression throughout and even now. Really interesting, really impressive mix of casks and a lovely way of explaining the maturation process on pack. Not your typical Glen Ord, this. Calm on the nose, maybe a bit too calm initially, but it opens up with some classy fruits and a slight spicy note too. The palate oozes luxury, with an oily, creamy texture that was all about berries and white pepper spices for me. Really nice.
The rest of the Diageo Special Releases 2018 are as follows
Bottle cost: £312
ABV 55.3%
Region: Speyside
Cask: Refill American Oak Hogsheads
No of bottles: 8,544
RRP £300
Bottle cost: £114
ABV 57.8%
Region: Islay
Cask: Refill American Oak Hogsheads
Limited quantities available worldwide
RRP £110
Bottle cost: £370.83
ABV 57.9%
Region: Highlands
Cask: Refill European Oak Butts
Limited availability worldwide
RRP £450
Bottle cost: £344
ABV 52.1%
Region: Speyside
Cask: Refill American Oak Hogsheads
No of bottles: 4,680
RRP £330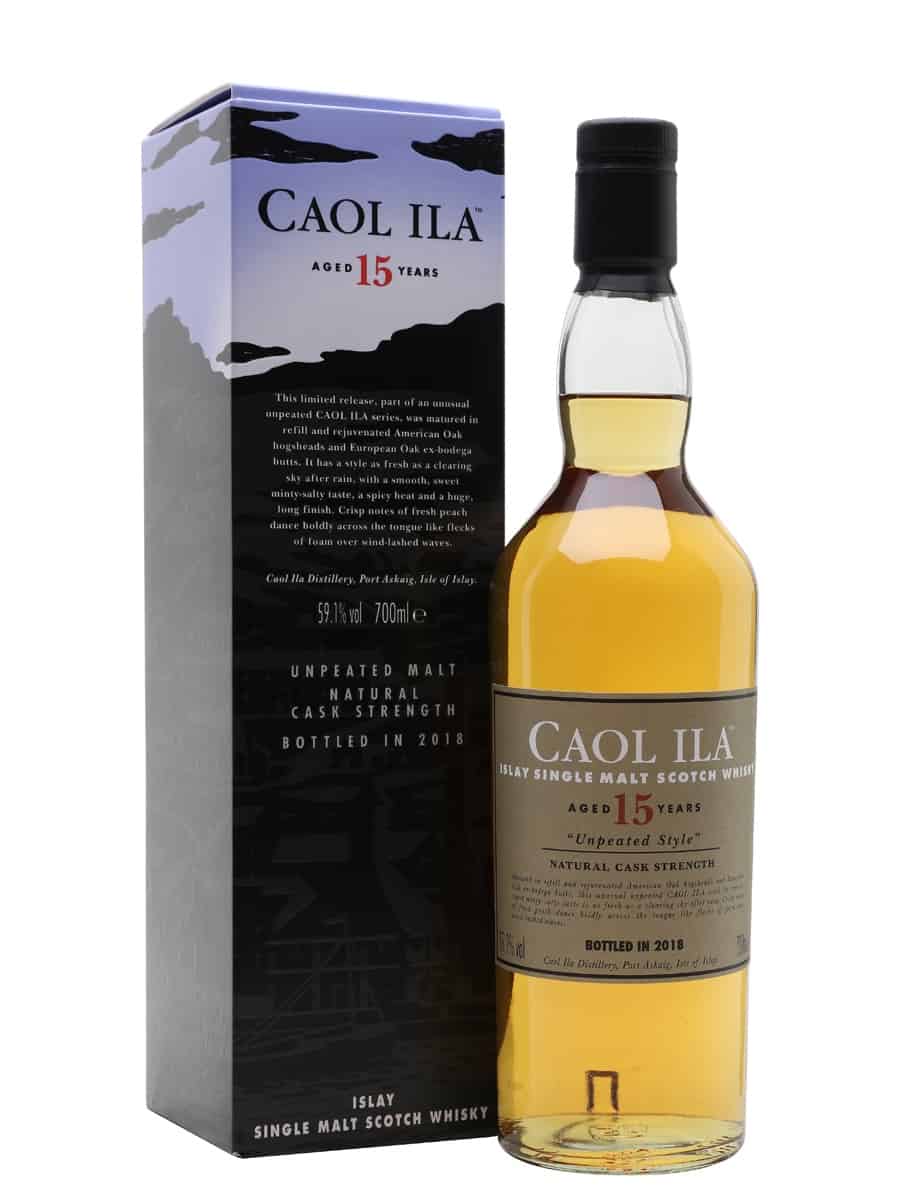 CAOL ILA UNPEATED 15 year old
Bottle cost: £344
ABV 59.1%
Region: Islay
Cask: Refill & Rejuvenated American Oak
Hogsheads and Ex-Bodega European Oak Butts
Limited quantities worldwide
RRP £100
What are your thoughts? Leave a comment below and let's have a chat!