If America has ever done one thing right, it is definitely the creation of Bourbon. You gotta give it them, they do make the best Bourbon!
This sweet, warming liquid has had a massive influence on the way Whiskies around the world are crafted and add a rich history to America's past.
And you don't have to pay too much for them either! We've gathered a list of some of the very best Bourbons available, all for under £40. So now when Thanksgiving comes around, you've got no reason not to grab a bottle or two!
Maker's Mark has roots that go all the way back to 1783, when it's original founder, Robert Samuels, began distilling Whisky. Since then it has come a long way, but still holds tight to its humble beginnings. They are well known for their wax dipped bottles, and create some of the best selling malt in America.
This Bourbon opens with a nose of sweet fruits and nuts. There are lots of pecans, hazelnuts and raisins. This gives it lots of depth. The palate is just as sweet, with honey and cereal notes coming through. There is a lovely warming vanilla flavour that is reminiscent of the cask. It ends with a long finish that is soft and full of caramel and oak. Well worth £30.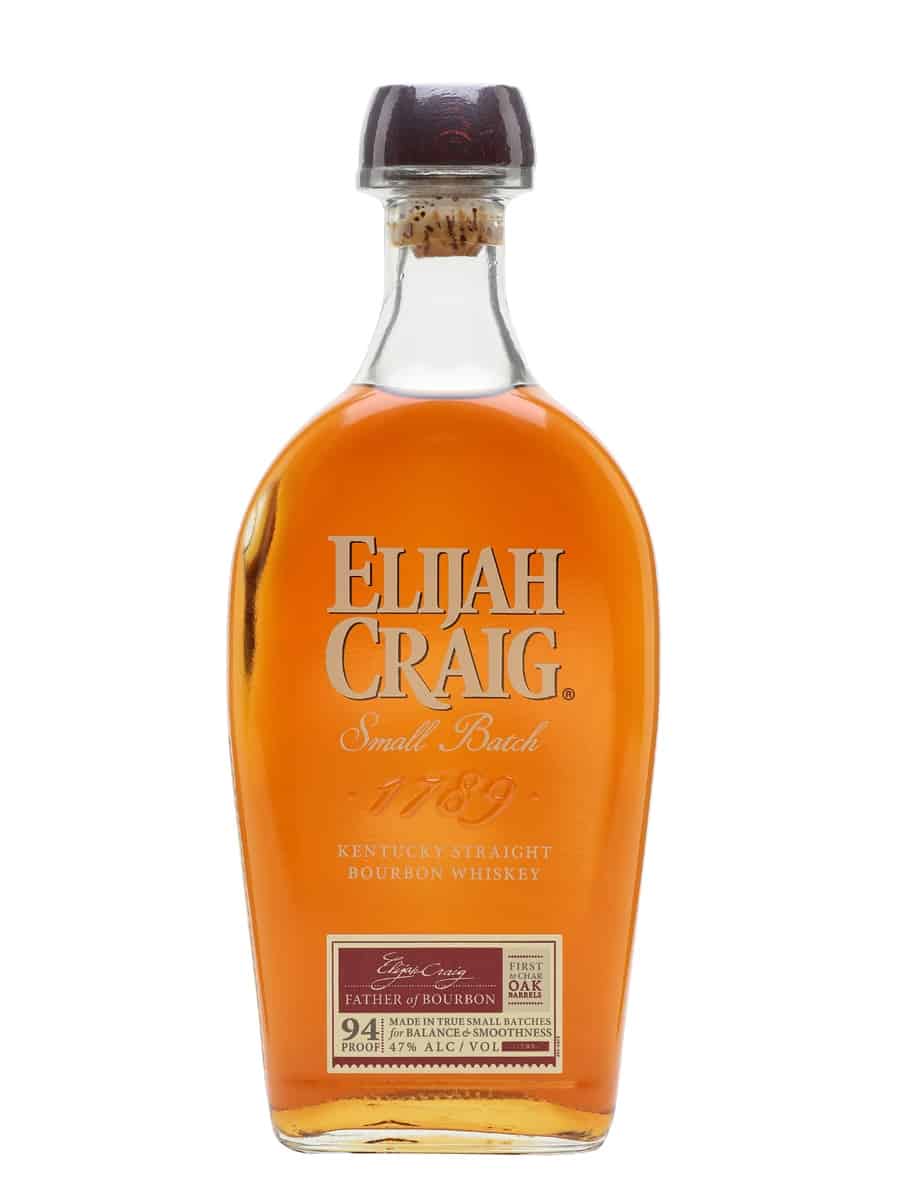 Straight out of Kentucky, where many Bourbons are made, Elijah Craig is created at the Heaven Hill Distillery. They are particularly proud of this brand and have recently redesigned it to appeal to the modern day Bourbon drinker. The Bourbon itself is of the highest standard. It has a nose that is full of flavour, with thick caramel covering moist sponge cake with buttercream.
There is also a lovely, subtle fruit flavour and a warming, sweet oak wood note. On the palate these flavours are rich and creamy, with more earthy notes coming though. There is a delicate nod towards some warming cinnamon and nutmeg flavours as well. The finish brings these all together, with sweet caramel, toasted oak and a hint of spiced fruits.
Another offering from Kentucky, Four Roses Bourbon is distilled at the Four Roses Distillery in Louisville. They have a history going back to 1884, when their founder, Paul Jones Jr. set up his thriving distilling company there.
This is a particularly good offering from the distillery and is one of their core expressions. It begins with a sweet nose that bursts with vanilla, honey and caramel. There is a lovely zest of citrus fruits, with lots of lemons and oranges appearing. The palate is rich and creamy, with notes of cereals, honey and oak wood. There is a slightly warming flavour of cinnamon as well. The finish lingers on oak, with a nod towards vanilla and honey.
Buffalo Trace is one of the best-known distilleries in America and is renowned within the industry for their innovation and experimentation. This is a great example of what Bourbon should taste like. The nose is sweet, with lots of vanilla and oak tones. It is warming and gentle, with a homely cereal and cinnamon flavour.
The palate is filled with orchard fruits that have been smothered in cinnamon and caramel. These go well with a slightly bitter coffee and dark chocolate note that also comes out. The wood is especially noticeable here and adds complexity and depth to the dram. It has a strong finish, with lots of vanilla and caramel and a lovely warming cinnamon and nutmeg note.
Woodford Reserve Distillery dates back to 1797, making it one of the oldest distilleries in Kentucky. They have been running almost continuously since then, only pausing for a brief period during prohibition. They're classic Kentucky Bourbon is a brilliant malt. It has a nose that is full of white sugar and sweetness.
There is vanilla, honey, butterscotch and a chewy marzipan flavour to give it some depth. It is incredibly smooth, a sensation that continues into the palate. Here it continues with the sweetness, and brings in more vanilla with a little bit of spice. There is a lovely dark chocolate and coffee flavour here too, which adds richness and depth. The oak wood really shines on the palate, and makes for a wonderfully complex dram. The finish is long and concentrates on the oak wood with hints of vanilla.
What are your thoughts? Leave a comment below and let's have a chat!