Cryptocurrency is probably a word you've heard in recent years, but do you know what it actually is, and did you know you can now invest in Whisky Cryptocurrency?
Until this article, I had no idea. I even asked a friend who develops software and knows a fair bit about tech, but I couldn't quite grasp it.
But having researched it extensively, I can know tell you that it is…very complicated and technical. From what I can tell, a cryptocurrency is like regular currency only not attached to a centralised institution. Rather, it uses encryption to regulate it.
If I'm wrong, please let us know, or if you feel willing, gives us a lesson that we can all understand. For now, let's move on to the most important part of this article: the Whisky.
The Whisky market is becoming more and more lucrative, with bottles under higher demand and liquid becoming more rare.
It has become an investment as well as something to enjoy, with people buying casks not so they can drink them, but so they can reap the rewards when that cask matures.
So Whisky is becoming a major commodity. It is growing in popularity, increasing demand and driving up prices.
So now we have Whisky on one hand and cryptocurrency on the other. Both are becoming more popular and market prices are increasing.
Put them together and you get: CaskCoin, a cryptocurrency investment company that specialises in Whisky, particularly Scotch Whisky.
The company owns a portfolio of casks, estimated at around £40 million, from some of the biggest names in Scotch, including the Glenlivet, the Dalmore, Bowmore and Macallan as well as some smaller ones such as Craggenmore, Glenrothes and GlenGrant.
As you buy more cask currency, you buy more Whisky and with every coin you receive a share in every cask owned by CaskCoin.
Essentially, as the price of the Whisky rises, so does the price of the coin you on. The more coin you own, the more Whisky you own, the more money you get back.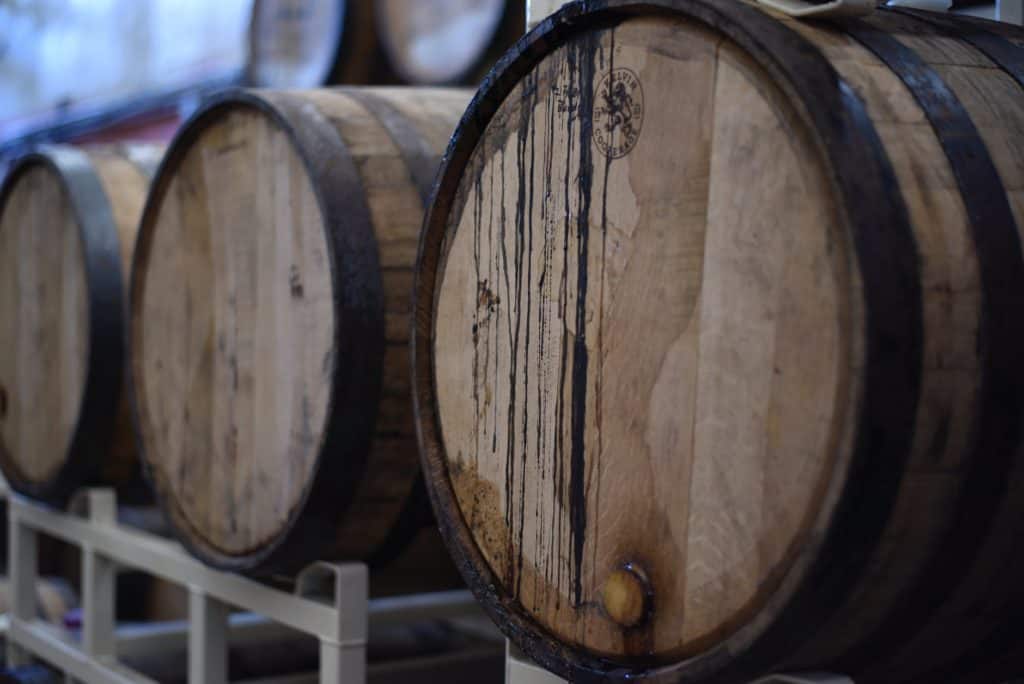 CaskCoin is not for the feint hearted (or the poor) as buy in starts at £30,000. So if you happen to have a mere £30,000 lying around you can dive right in!
It can be bought using cryptocurrencies such as BitCoin or Ether and has 6.5 million ERC-20 tokens available, valued at £8.15 each.
From there, you are also invited to share in the journey of the Whisky, as investors are invited to advise and vote on when a cask should be sold on or bottled.
This also means that stock is not limited to the current portfolio as more will be bough when these are used.
The thing about cryptocurrencies is that they rise and fall like the sun. one day they could reach a peak and then crash within the same week.
So the cryptocurrency aspect of CaskCoin is always going to be up in the air.
The Whisky part however, is something tangible, and something that is in increasing demand.
Really this is just another way to invest in Whisky, which has been happening for decades. This way focuses on new technology and that lucrative nature of cryptocurrencies.
Do you know anything about whisky cryptocurrency? Or want to know more? Let us know in the comments