Tullibardine is hidden away in the Perthshire hills. The Tullibardine whisky range is an exciting exploration of malt.
This Highland malt has been around since 1798 when the distillery was first opened by William and Henry Bannerman. The site itself dates back to the 15th century, when it was founded as a brewery.
Today it is a thriving distillery, despite having been through periods of silence and exchanged owners many times in the past.
It is now owned by Picard Vins & Spiritueux, who also own the Highland Queen Scotch Company .The Tullibardine Whisky range is packed with really intriguing malts.
Bottle cost: £36.45
The Tullibardine Whisky Range begins with Sovereign, the distillery's signature malt that has been matured in first fill ex-Bourbon barrels.
This is an excellent selection as a signature; it is packed with flavour and has a soft, mellow mouth feel.
The nose opens with an intensely sweet vanilla note. It is rich and slightly earthy, with a little bit of cinnamon heat to it. Caramel and white chocolate also appear, adding a little bit more depth to the overall aroma.
The palate is full of malted barley and grains. This increases the earthy flavours and brings out the oak a little bit more. The mouth feel is gentle and creamy, with a buttery texture that brings the vanilla and caramel together well. Orchard fruits and a hint of cinnamon make for a full bodied dram.
The finish is rich and deep, with more vanilla and chocolate.
225 Sauternes Cask Finish
Bottle cost: £39.95
Matured in a 225 litre cask that previously held Sauternes dessert wine that was created at Chateau Suduiraut, this malt has a little bit of bite and a lot of fruit.
The nose begins with the zest of lime and some candied orange peels. It is sweet and fruity, with a slightly malted undertone.
The palate is really exciting. More sweet notes of exotic fruits such as pineapple and mangoes appear, with lots more citrus.
There is also a hint of rich cream and white chocolate, which adds a lovely soft note to the tang of the fruit. Oats and barley are also there, giving a lovely backdrop to the fruits.
The finish has a slight hint of vanilla, but with lots more citrus fruits.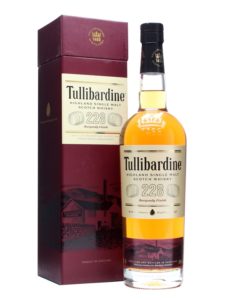 Bottle cost: £39.95
This malt has been finish in 228 litre barriques that once held pinot noir from Chateau de Chassagne Montrachet.
It is a deliciously dark and flavoursome dram, with a little bit of heat and lots of fruit.
Cherries and almonds come out from the get go, and the nose brims with earthy, floral notes. There is an edge of sweetness that is filled with oak wood and vanilla.
The palate is packed with chocolate, fudge and orange. The citrus fruits offer a lovely tang against the dark berries and sweet nuts. It has a hint of allspice and cloves that add a little heat and warmth. The oak wood also comes through really well, with nods towards vanilla. This is subtle and melts into the other flavours well.
The finish is rich and refined, with more berries and a note of oak wood to end.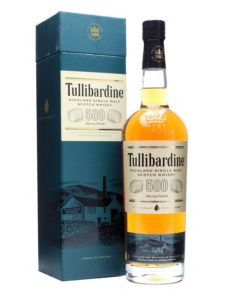 Bottle cost: £39.95
The final in the core range, this dram is packed with sweet fruits and nuts.
The nose opens with lots of rich oak and vanilla notes. These combine with orchard fruits such as apples and pears. It has real depth and elegance. The flavours come together perfectly to create an orchard for the taste buds.
The palate is full of caramel, honey and cinnamon. The heat and sweetness work in harmony to create a really luxurious tasting dram.
Sweet nuts, burnt brown sugar and oats also appear here, adding more depth and flavour to already established caramel. The mouth feel is creamy and soft, with a wonderful honeyed texture.
The finish rounds off well with more malted flavours and a cinnamon warmth.
Tullibardine is an excellent distillery and their core range speaks for itself. You have some really interesting cask finishes here that will really get you excited for the brand.
What are your thoughts on the Tullibrdine Whisky Range? Leave a comment below and let's have a chat!