Irish Heart and Caribbean Soul: Tullamore D.E.W. Irish whiskey brings the Beauty of Blend to life in the UK with XO Caribbean Rum Cask Finish
Tullamore D.E.W., the Original Triple Blend Irish whiskey, has launched Tullamore D.E.W. XO Caribbean Rum Cask Finish in the UK. Starting with the original triple distilled, triple blend, triple wood matured Irish whiskey, the brand's whiskey-makers have given it an additional finish in first fill XO Caribbean rum casks, developing a smoothly satisfying flavour with layers of sweetness and exotic, tropical notes.
Tully XO has been inspired by the brand's spirit, 'The Beauty of Blend', which challenges preconceptions about how great whiskey is made; as well as championing the ways in which cultural diversity can inspire creativity and new experiences, to create an infinitely more interesting world. Evocative of the rum routes and the historic passage of the Irish, the new whiskey takes drinkers on a journey from Ireland to the Caribbean, highlighting the intriguing cultural story.
While the earliest records of whiskey making are found in Ireland, what is less well known is that the Irish also played a role in the early development of rum in the Caribbean. In the 16th and 17th centuries more than 50,000 Irish emigrants arrived in the 'West Indies', where it is believed their experience of whiskey distilling became blended with local expertise, playing an instrumental role in the inception and growth of the Caribbean rum business.
Following Tullamore D.E.W.'s previous recognition by the Icons of Whisky, this XO Caribbean Rum Cask Finish furthers cements the brand's reputation as a leader in Irish whiskey innovation. Created for the growing number of whiskey explorers worldwide, this new edition is finished in carefully select barrels previously used to age Demerara rum. It represents the perfect marriage of two of the great historic traditions in spirit distillation: Irish whiskey and Caribbean rum.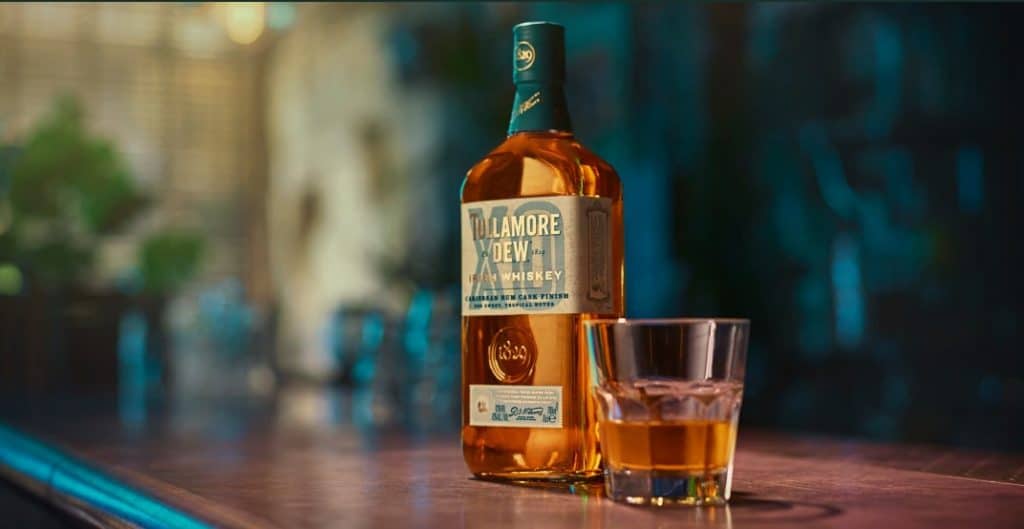 John Quinn, Global Brand Ambassador for Tullamore D.E.W., said:
"At our Tullamore Distillery, we are constantly experimenting with our whiskey making. Tullamore D.E.W. XO Caribbean Rum Cask Finish was just one of many trials inspired by our work on the Beauty of Blend, but immediately stood out to our whiskey makers as being something truly special."
He continued: "Many styles of Caribbean rum were tested, but carefully selected first fill XO Caribbean rum casks, previously used to age Demerara rum, imparted distinctive sweet tropical fruit and warm spice flavours to our original blend. The combination of Irish heart and Caribbean soul balance beautifully."
Shining with a golden amber glow, Tully XO is a blended Irish whiskey of exceptional flavour. On the nose, the notes of vanilla and oak overlaid with citrus, ripe bananas and delicate spice bring you on a journey to the . Incredibly smooth and rich, the creamy mouthfeel brings out the deliciously deep caramel and banana notes with dates and raisins evident. The finish is long and sweet with bananas and caramel lingering.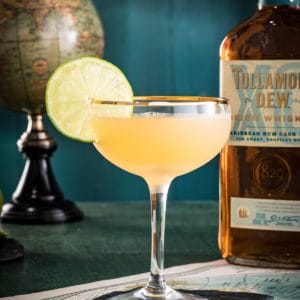 A Tully XO twist on a classic rum cocktail.
2 parts Tully XO
1 part fresh lime juice
0.5 parts sugar syrup
Garnish with a lime wheel
Reflecting this unique history, the product packaging is inspired by antique Caribbean trade maps, passport stamps and travel journals. The Tullamore D.E.W. XO Caribbean Rum Cask Finish pack is designed to stand out among whiskeys and emphasize the blending of Irish heart with Caribbean soul.