There is nothing better than sitting down after turkey dinner to a lovely dram of Whisky. There is no better spirits than Whiskies for Christmas Day. Even when you're surrounded by the in-laws.
We've brought together a list that will cater to even your most discerning relatives tastes for whiskies for Christmas Day. So when they won't shut up about Brexit, just shove a drop of one of these into their hands and they'll quickly settle down.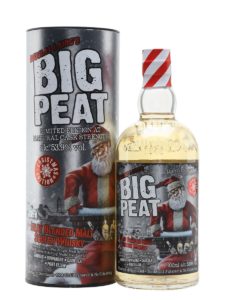 1. Douglas Laing's Big Peat Christmas £51.95
Bottle cost: £51.95
What better way to inject some life into your Christmas day than with Big Peat, the gruff Islay resident brought to us by Douglas Laing? Peat is a hearty dram, made up of malts from the Isle of Islay. He is every Whisky lovers dream, unless they like Speysiders, then maybe stay away. But otherwise, Peat is a great option!
The wonderful earthy aromas of the peated malt will fill your living room with a real Christmas feel. And Peat, being a man of all seasons, even has a Christmas edition. This year's release has lots of seaside flavours and a rich smoky backdrop.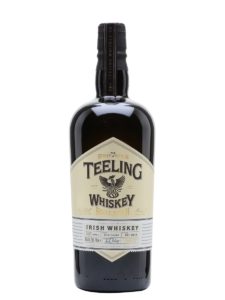 2. Teeling Small Batch Single Malt Irish Whiskey
Bottle cost: £33.75
What better way to enjoy Christmas than with an Irish dram? Everyone knows the Irish do it best (whatever it is) and Teeling is the perfect dram to celebrate that fact with. It is spicy and sweet, with lots of cinnamon, cloves, vanilla and caramel.
The ideal whiskies for Christmas Day, for sharing with the family, even if they aren't that into Whisly. It is easily drinkable and accessible; so you can all enjoy a tipple at the end of a long, turkey filled day.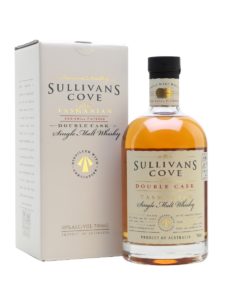 3. Sullivan's Cove Double Cask Single Malt Tasmanian Whisky
Bottle cost: £220.79
Because we'd all rather be sunning ourselves on a beach in Australia than watching the pouring rain in your shitty living room on Christmas Day. Sullivan's Cove is exotic and luxurious. It will transport you out of the cloudy UK and onto the pristine beaches of Australia.
We've even went for the Double Cask, made from American and French oak aged Whisky, so you're getting even more locations for your money! It is packed with vanilla, oak and honeyed notes that are smooth and easy going. It has some gentle spices to give a bit of heat and a lovely buttery palate.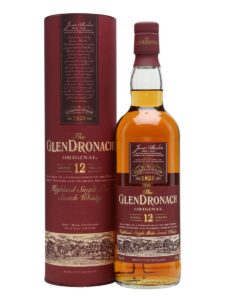 4. The Glendronach 12 Year Old Single Malt Scotch Whisky
Bottle cost: £43.45
Packed with enough Sherry to rival your granny's overly sherried trifle, the Glendronach 12 Year Old will warm up the Scroogiest of people. This is the perfect dram for those who love a really rich, sweet and spicy malt and want to add some real gems to their Scotch Whisky collection.
It is a great whisky with a well rounded and warming palate that will have any Whisky lover weeping with joy, and not because it's not just another pair of socks.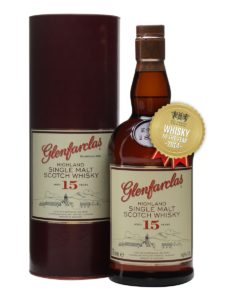 5. Glenfarclas 15 Year Old Single Malt Scotch Whisy
Bottle cost: £55.95
Why not finish off you Christmas dinner with the liquid version of Christmas cake? The Glenfarclas 15 Year Old is packed with dried fruits, grains and sherried spice. It is truly wonderful malt. There is nothing better to fall asleep on the sofa with after a day full of opening presents.
It opens with cinnamon, raisin, apricots, dates, figs, and anything else that the British have looked at and gone, "Yeah, let's dry that too". There is no better Whisky to end Christmas Day on. You won't even need to purchase a Christmas cake if you go with a Glenfarclas 15 Year Old.
What're your favourite whiskies for Christmas Day? Let us know in the comments!