Whisky is a diverse and timeless drink, constantly changing and renewing itself.
Distilleries are always looking for new ways to innovate and create new products.  From using different barrels to develop new flavours, or even sending a blend to space as Ardbeg did in 2011.
With new releases all the time, we here at GreatDrams like to keep track of all up and coming Whiskies, and we now present you with the Top 10 New Whiskies Launched in 2015.
Called after the fire stealing Titan of Greek myth, this is a legendary dram in its own right.  Released from the Glasgow Distillery, this is rich, peaty malt with a good dose of fire.  The casks themselves have unknown origin.  The distillery purchased the Prometheus casks from an unknown Speyside distillery and has allowed them to mature for 26 years.  And the end result lives up to the mythical name.
This is a malt that will go down in history.  The nose is packed full of peat and citrus fruits that will tantalise the tastebuds.  This develops on the palate with some dark chocolate and tangy orange notes that work together perfectly.  There are also hints of caramel and light herbal notes that make for a complex and interesting body.
Prometheus ends with a great smoky flavour that rounds off the wonderful intensity of the body.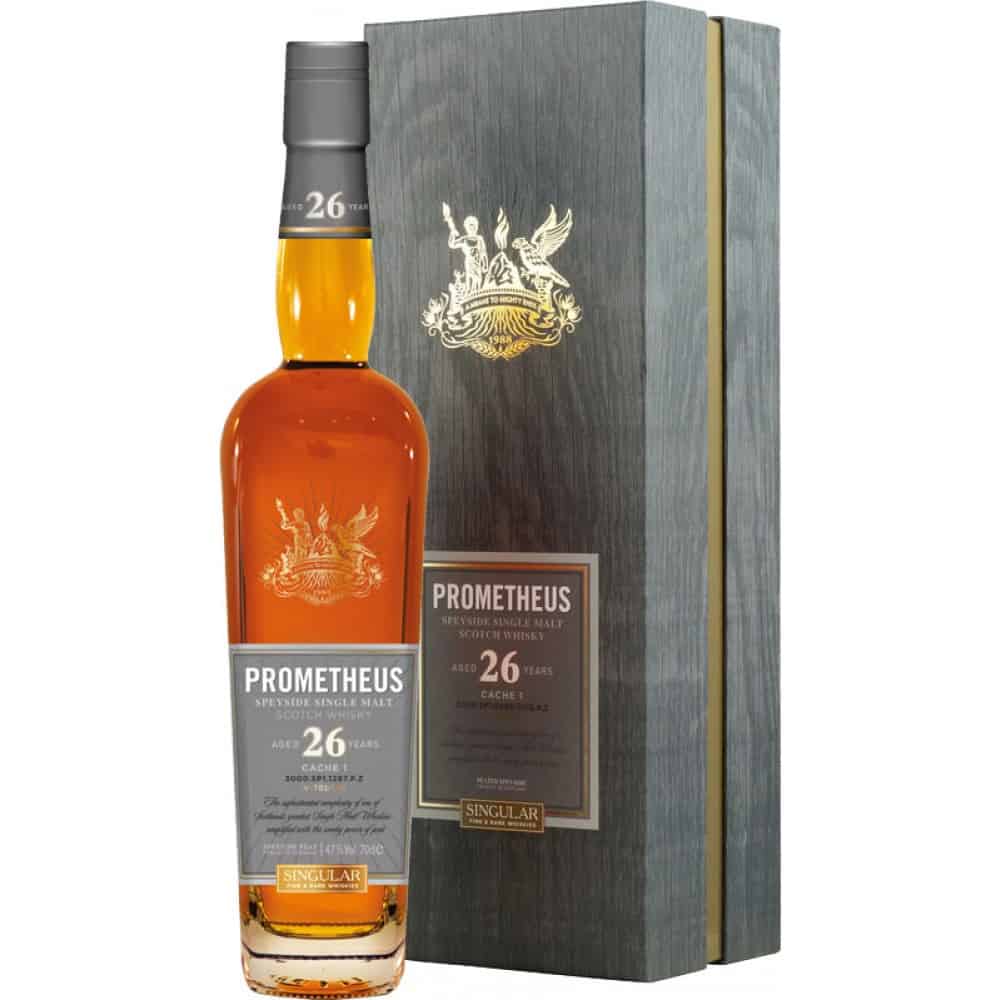 Created and released by Douglas Laing, Rock Oyster is an adventure in seaside flavours and Islands malts.  This blend is made up of drams from Jura, Arran, Islay and Orkney and captures the rocky shores these islands are famous for.
The bottle and packaging themselves have a great classic maritime look that embodies the flavour of the whisky perfectly.
The nose combines the typical seaside favourties with ripe fruits.  Apples mix with a hint of rock salt and peat to entice the taste buds.  And the palate does not disappoint.  There is a definitive spicy pepper tone that combines well with the delicate smoke and a subtle malty flavour.
The finish is wonderfully reminiscent of salty air and sea weed.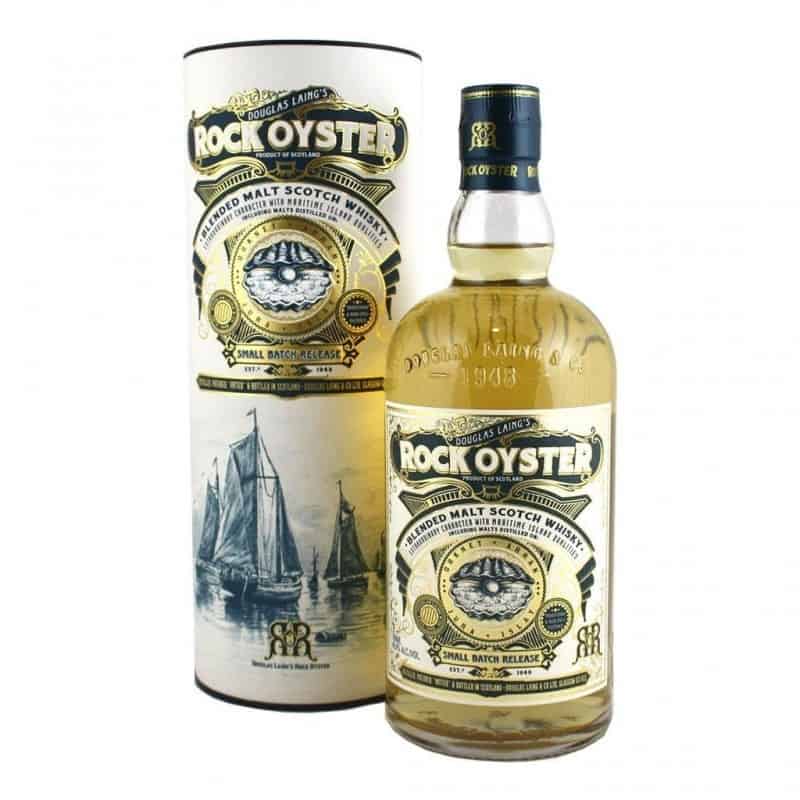 A new release from the Spencerfield Spirit Company, The Feathery is a blend with no age statement and matured entirely in sherry casks.  This is a superb release from a company that has brought us previous successes such as Sheep Dip and Pig's Nose.  The Feathery begins with a roasted nut flavour, with fantastic vanilla sweetness and a buttery creaminess.
The wood really starts to come through on the palate, with sweet oak and sherried fruits.  Oranges and lemons give a citrusy tang to the subtle wood hints.
The finish rounds these flavours together perfectly, with a long, vanilla finish.
Barrelhound is an attempt by Chivas Brothers to target Bourbon drinkers with an innovative Scotch.  From their distilleries in Scotland, Chivas Brothers have brought together their finest blend with some American oak barrels to capture the smooth and sweet Bourbon flavours.
The nose begins with a deep peppery note and ginger spices.  These combine with rich, sweet vanilla flavours and dried fruits.  The palate is smooth and subtly malty.  The spices and sweetness grow and become more distinctive.  They really complement each other and capture the bourbon nature of Barrelhound.
The finish lingers with some vanilla, oaky notes and the vanilla becomes a deep honeyed sweetness.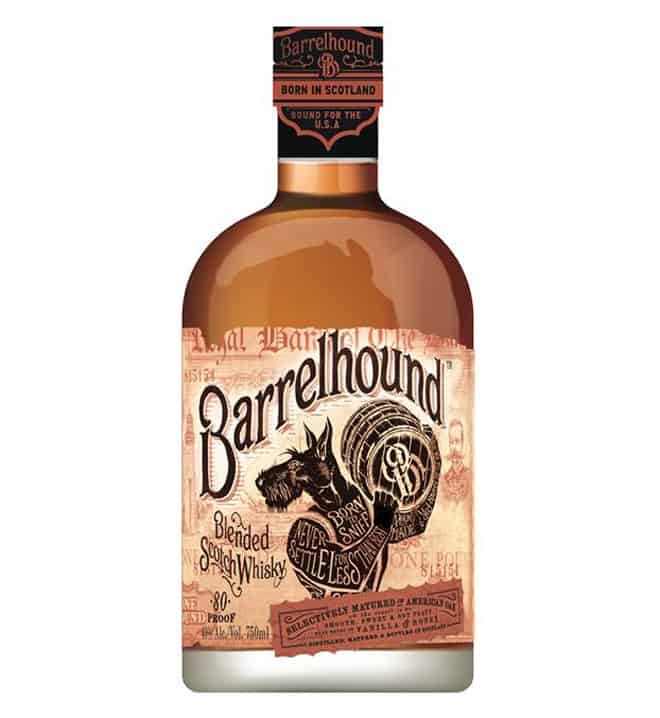 Launched as an own brand blended Scotch by supermarket chain Asda, Tasgall has been released in 25 and 30 Year Old expressions.
Don't be put off by the Asda attachment, most people assume that supermarket own brands are cheap and often low quality, but Tasgall is quite the opposite.
The 30 Year Old is a blend of Speyside and Highland malt and Lowland grains.  Tasgall opens with a sweet nose, filled with honey, cinnamon and dried fruits.  This is developed into a delicious fruitcake flavour on the palate.  The honey continues and is joined by a warming vanilla.  The finish is equally warming, with a great sweetness and more dried fried.
This is a fist for Irish distillers Jameson.  Not only has this Whisky been triple distilled, as is the tradition with all Irish malts, but has been finished in a stout cask.
The end product is smooth and packed full of flavour.
The nose introduces a body of fresh fruits and tangy citrus, with lemons and limes bursting out.  The palate develops this with a hint of dark chocolate and the hops from the stout really start to appear.  There is a cherry, marzipan sweetness that lasts through to the finish.  It is round off with sweet butterscotch notes that will leave you begging for more!
Never was there a whisky as aptly named as the Hibiki Harmony by Suntory.
This blend strikes a fantastic balance between typical Japanese floral notes and a deep sweetness.  From the first whiff of Harmony you are greeted with rose petals and herbs.
There is a great hint of oak as well, that carries through to the palate.  This becomes a sweet vanilla and honeyed flavour that coats tangy citrus fruits and subtle white chocolate.  The finish is lingering, but not for too long and brings all the flavours together in a great burst of flavour.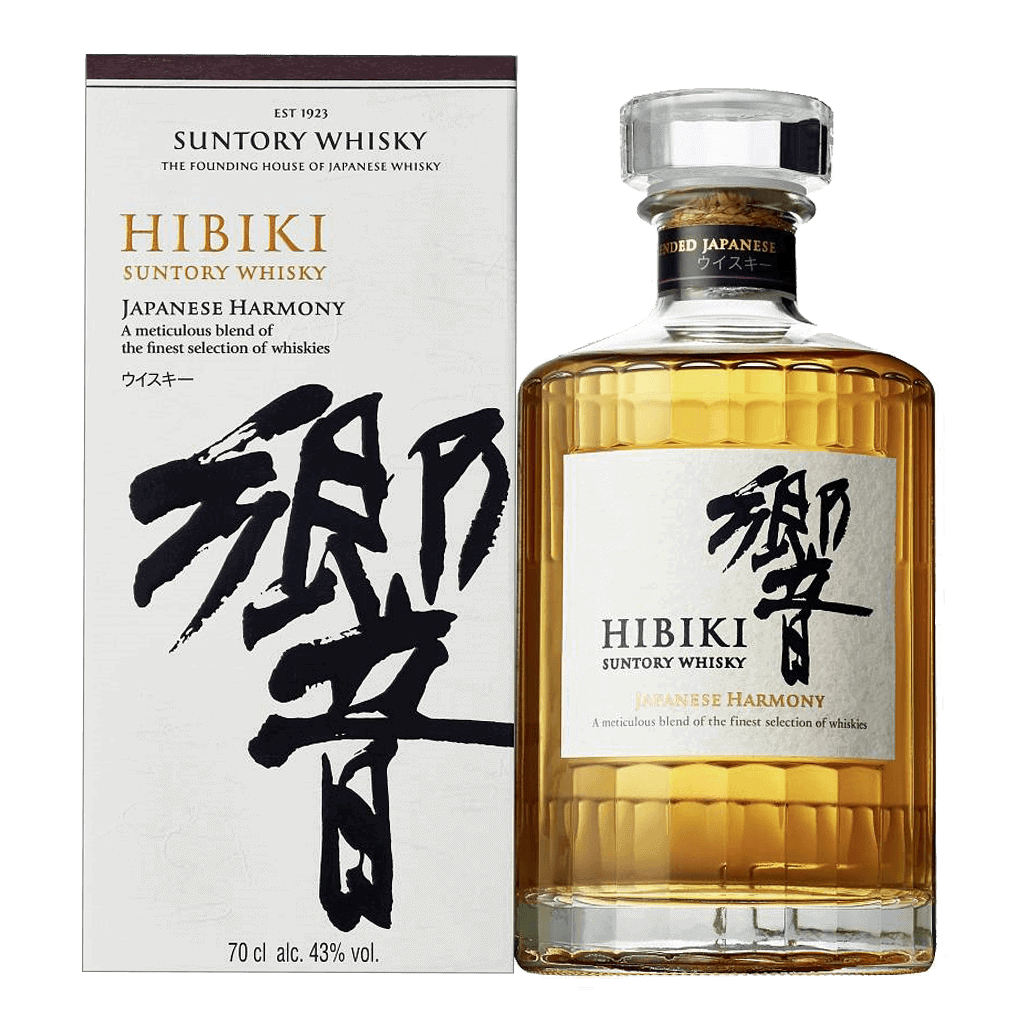 8. Laphroaig 21 Friends of Laphroaig release
Laphroaig is a great Islay distillery that captures the heart of a good peated Scotch.  When you sign up to their exclusive Friends of Laphroaig not only are you given a square foot of land, but you also get access to some pretty special releases.
One of those is the Friends of Laphroaig 21 Year Old, to celebrate 21 years of the clubs existence.  this is a peaty malt with a healthy dose of fruit to go along with it.
The nose opens with spiced apricots and peaches.  Oily wood and a fresh green grass aroma are also present.  The palate develops a sweeter edge to the fruit, with a syrupy, caramel mouth feel and more peaches and bananas.  There is of course a rich peaty flavour that emphasises the sweet fruits throughout.
Finally, the linger is full of fruit and more grass, giving it a slightly herbal touch.
9. Laphroaig Cardeas 2015
As well as a piece of land, the Friends of Laphroaig comes with the added benefit of exclusive access to their Cairdeas range.  Most recently, the distillery launched Cairdeas 2015.
This is a sea worthy expression that boasts all the best flavours of an island dram.  It begins with a nose of seaweed and brine that is complemented by an undertone of tangy citrus fruits.
The palate then becomes more peated, with a salty sea wind emphasised by a subtle caramel vanilla sweetness.  It wraps up with a long finish packed with smoke and wooded oak.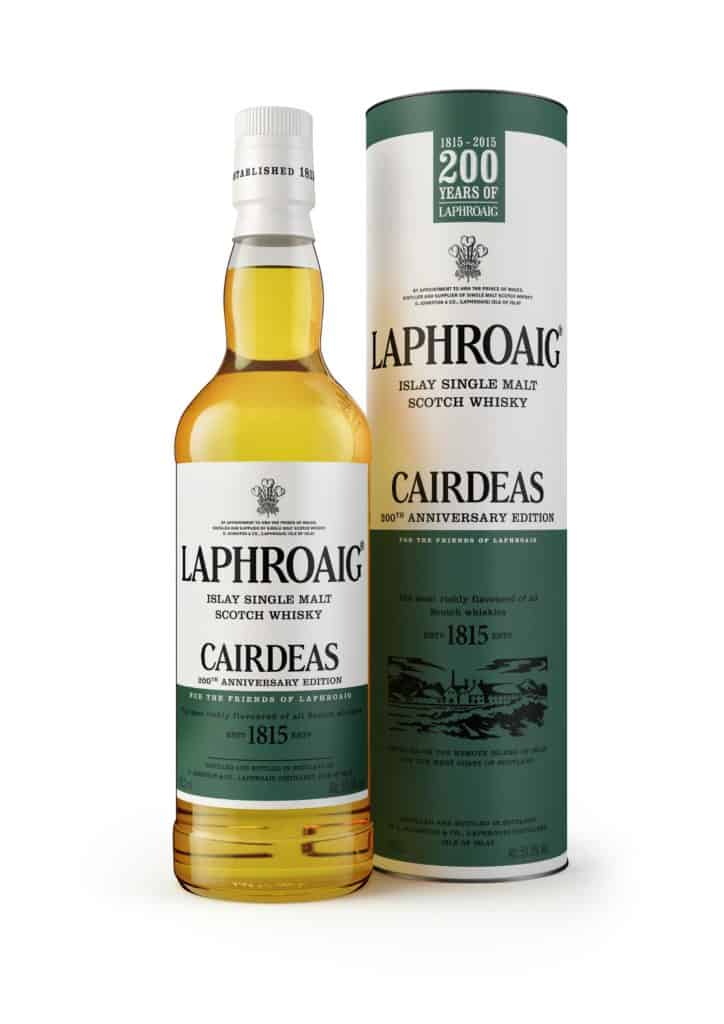 10. Ardbeg Supernova 2015
The final leg of Ardbeg's journey through space, the Supernova release of 2015 is a great malt to end on.  It is a typical island malt, with all the peat and brine you could ask for, but the underlying sweet fruitiness is deep and complex.
The nose opens with a great herb filled aroma that is accompanied by deep smoke and seaweed.  There is also a slight nutty quality that is subtle but rich.  This is joined on the palate by think bursts of smoke and sumptuous medicinal qualities.  There is a deep sweetness underneath it all, with caramel and vanilla taking the charge.
To end, the Supernova 2015 combines these flavours with a slight spicy peppered note and of course a punch of peaty brilliance.
What were your favourite whiskies this year?