Powers Irish whiskey is owned by Irish Distillers, or IDL as they are better known and are an amalgamation of the Powers, Jameson and Paddy whiskey brands and businesses who joined forces for the good of the Irish whiskey category, as well as to grow their united company through strength in numbers.
Prior to sitting down with their global brand ambassador to taste through the range, the whiskey I loved most from the Powers Irish whiskey range is the Powers John's Lane release, so easy drinking and just a proper drop of whiskey that probably does not get as much attention as it deserves. But was that the case when I went through them all as a family? Read on GreatDrammers, read on.
Powers is a different kind of whiskey for Midleton to produce, it is much more earthy and spicy with less orchard fruits, it is definitely more honey sweetness than fruit sweetness. The style of whiskey that gets matured for Powers takes on a lot of the wood character; vanilla, spice, char notes all present in abundance.
The original Powers Irish whiskey range owners and producers were really keen on the development of Ireland as a whole, and especially the agricultural side of it, not just for his product but to bring the whole country along with him as a prosperous nation and to empower workers to be better, to know their trade well and to survive the harsh economic and social landscape at the time.
John Power, the founder of Powers Irish whiskey range, who owned a pub and built his distilling business after a period of home distilling. Even years after, once the business was built and the profit had made him rich and well known within the aristocratic circles, would drink in the pub with his distillery workers.
Powers would even promote education and provide tutorials on crop rotation, drainage and fertilisation to those who were interested so they could farm with the most up to date knowledge available at the time. Each year he would take local farmers to the biggest agricultural show in the country in Dublin, and put on special trains for them to travel on without any expectation of payment or personal reward, a truly humble and selfless man who used what he had made for good, as well as enjoyment and a legacy. He was proud of his Irishness, and wanted to raise the quality of family life for all.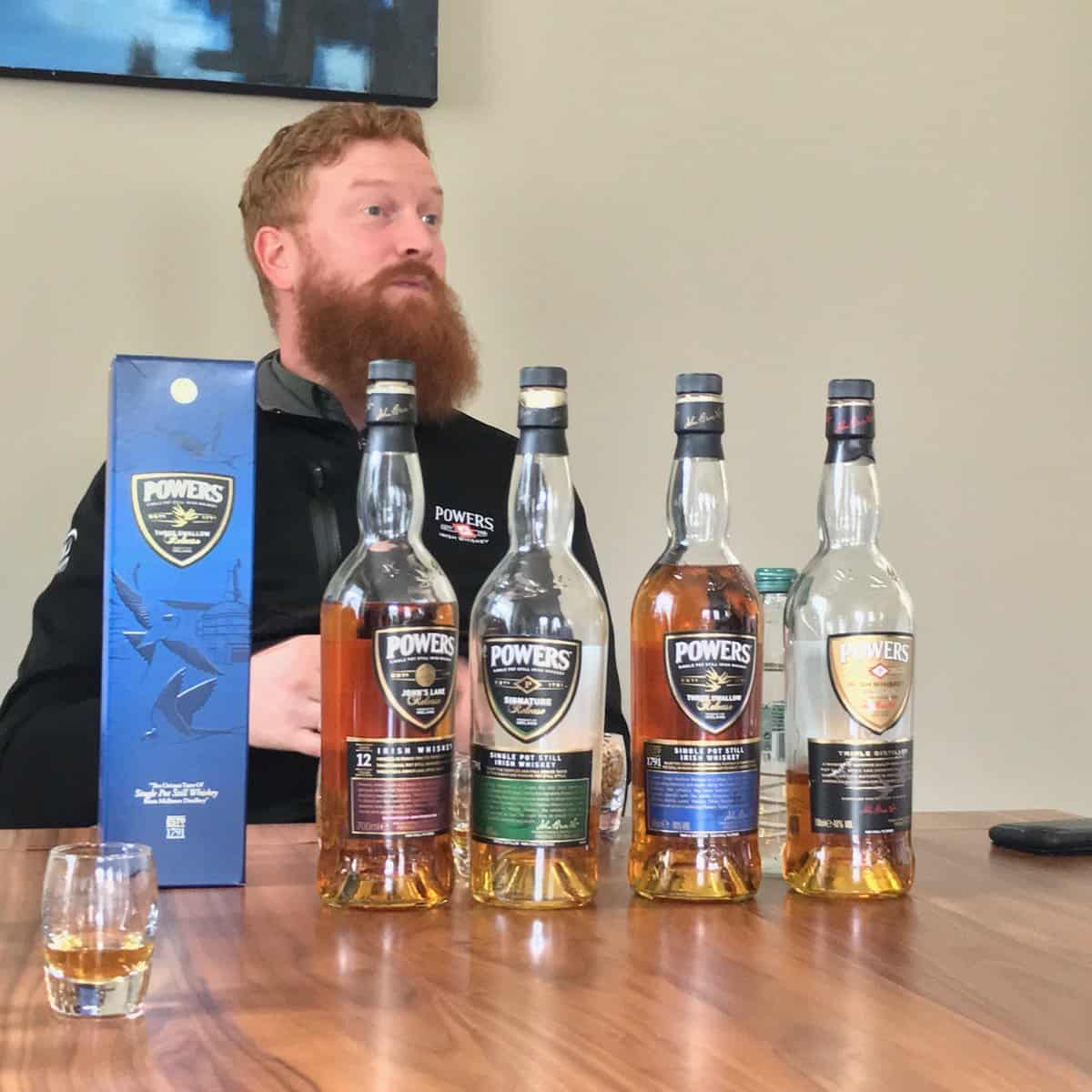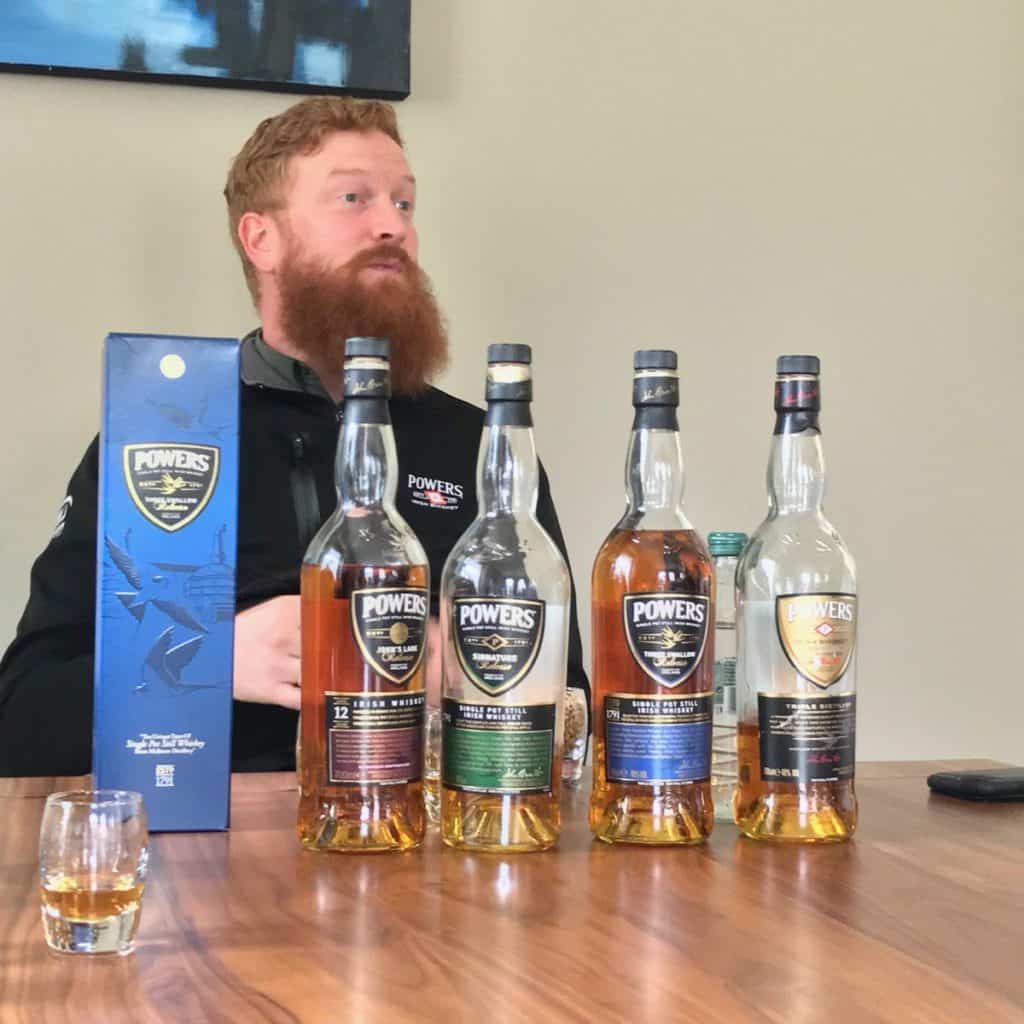 And the big players at the time were pioneers of marketing techniques as well as pioneering of whiskey creation.
He, and the whole Powers business, was quite a rarity back in the day as they truly appear to have cared about their workers, from the MD taking grapes in to hospital when one of them fell ill or was injured, to a primitive HR department being set up to look after the needs and challenges of the workers' daily lives and even photographic records being taken of the team, their long service celebrations and informal pictures of them hard at work – something that we all do and Instagram to the hills now, but back then informal photographs of people working as a record for the distillery's history was unheard of.
It was said of Powers that "you were not going to be guaranteed the best wage in the industry, but you were guaranteed a boss that knew your name". This sounds like something we as 21st Century beings would be appalled to hear, but, again, this was a time of extreme poverty and social divide and people were struggling so when you received some dignity, a bit of recognition and an ounce of care from your employer that went a hell of a long way. A sort of Employer Brand 1.0, if you will; treating everyone as part of a family, which is how all the glossy design agencies and startups like to describe themselves today in 2018, don't they?! Curious how these things come around in cycles.
Powers Irish whiskey range was also very innovative with their labelling and brand marque, they invested heavily in design, wanting to do it right from the offset with a view not to redo their brand, logo and bottle over and over.
Their Gold Label product is the greatest example of this, the gold colour actually comes from ground up copper and is the most expensive colour you can use, and the reason for this was that owing to high illiteracy rates in Ireland at the time, they wanted their product to stand out on shelf and be easy to ask for so not only called it Gold Label, but gave it a gold label as consumers could easily describe what they wanted. There are similar tales around Green Spot and Yellow Spot too. Way ahead of their time, and a symbol of quality, reassurance on flavour consistency and a marker that this was top draw whiskey that you will recognise from the last time you drank it, which was not always the case at the time.
And naming whisky brands and products is such a challenge. It is no secret that I consult within the whisky and spirits industry with all things brand, marketing, packaging, design and new product development. Naturally I cannot, and will not tell you who I work with, but one of the hardest part of any brief is naming. It just is.
All the good names are gone, many brands try to find convoluted Gaelic names to hang their latest non-age statement release on, and others seem to pick something totally random. But one overriding theme I'm noting is the cycle of naming whisky brands and products.
As a brand and a set of products, Powers Irish whiskey range is well loved by older generations in the domestic market, and as such has seen its relevance and former market prowess shrivel over the years since Jameson overtook Powers' sales volume in and around the year 2000, where prior to that it had been number one in the domestic market.
In many ways, Powers is to Irish newly-legal alcohol drinkers what the Scotch category is to English newly-legal alcohol drinkers; something considered for old people to drink, a hard-nosed drinker's whiskey, but they try, might be a bit afraid of it at first, probably because of the spice (or heat as they might articulate it) and maybe it takes years to try again but when they are ready, and crucially their palates are ready, they can appreciate and enjoy the brilliance behind this traditional Irish whiskey.
Hopefully, with so many people flocking back and starting to consider Irish whiskey, the brand will grow and grow again as it is so approachable to drink that it makes sense as a starter Irish whiskey, but the range has enough complexity in character and depth of flavour to carry this traditional whiskey's long heritage forward with gusto. In hipster locations in the States, I'm reliably informed, younger whiskey drinkers are getting in to Powers Irish whiskey as they have been over to Ireland and seen the older folk drinking it so believe it to be cool, traditional and steeped in authenticity, as well as being somewhat of an anomaly when it comes to availability and understanding levels.
Now onto the Powers Irish whiskey range tasting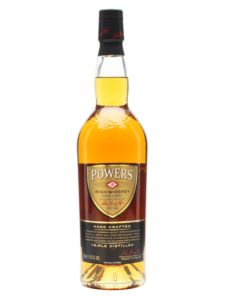 Powers Gold Label - 40% ABV
Bottle cost: £31.95
The nose was full of pot still spices, cinnamon, a lovely grain note too, some vanilla, lots of caramel and delightfully fresh apples. The palate again brought the spice, the vanilla but had a creamy buttercream texture to it, unctuous, smooth, lovely warming spices develop with a very long sweet spicy finish.
I was really impressed with this whiskey, it was packed with flavour; big bold and beautiful. A quality drop that deserves a lot more attention in my view, especially for the price.
Powers Three Swallows - 40% ABV
Now this whiskey was one that I have tried a few times before, notably with my father in law, and I love its sherry character, as well as the distillate character that shines through. This whiskey is 100% pot still and is seen as a 'modern interpretation of a classic' with a nose that is soft and sweet with an abundance of citrus notes all wrapped in a reassuring vanilla oak note. The palate gets fruitier with apples and pears coming to the fore. The pot still spicy note comes alive a bit more too with a snort finish that comes back to live a few seconds later to linger a bit more with those spicy notes. Really impressive.
Powers Signature - 46% ABV
Bottle cost: £42.64
For me this was thick with spicy notes on the nose, spirity, toffee notes but very light despite the thickness. The palate again was thick and creamy, lots of spice, some sweetness then POW, you get a proper spicy slap with a lemon citrus stinger for good measure. Creamy, crushed black pepper notes prevail. All spice, but wrapped in sweetness. 
Powers John's Lane - 12 Year Old, 46% ABV
Bottle cost: £54.95
In the Powers John's Lane release, IDL uses a lot of refill barrels, along with a few first fill barrels and a small amount of ex-sherry barrels to age the whiskey. There are whiskeys in the blend that are quite aged, between twelve and sixteen years old depending on the availability and the release. For me this drop has a very spicy nose and lots of leather, like walking into a tannery shop, not the tannery – that stinks and is pretty rough to look at. There are sweet oak notes, and in the mouth it is extremely spicy, so spicy, followed up with a nice honey-sweet finish with a hint of white pepper. Cheeky.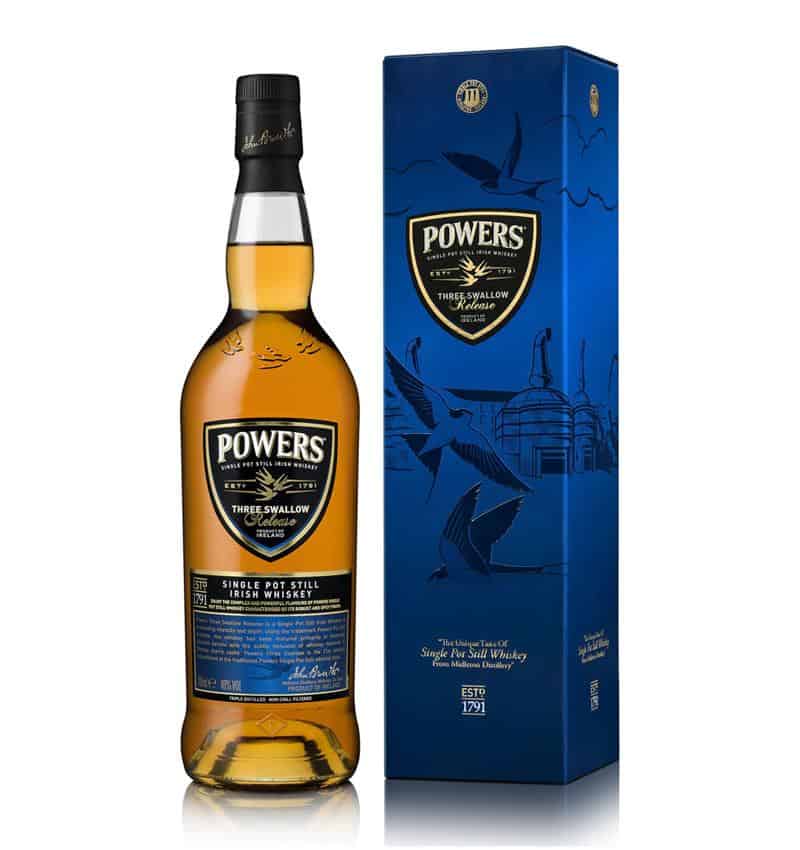 Powers 1817 - released for the Vintners of Dublin at cask strength
Matured in second and third fill ex-Bourbon casks, this whiskey was created to show off the distillate more than others in the range so allowed it to mature very slowly with not too much oak influence. The nose is all about sweeties, synthetic fruits, berries and apples with just a bit of spice but the palate is so clean, with sweetness and spice in equal measure. It is simple, but with tonnes of flavour, those notes that make my mind reminisce about foam sweets from penny stores take are unexpected, there is vanilla here too but not much. The finish lasts ages with its lingering spice notes. Very nice.
What. A. Range. I strongly urge you to go out and try them all side by side as it really does open up the mind to what this range, brand and category is all about. Seriously good stuff.
Are you a fan of the Powers Irish Whiskey range? Let us know in the comments!