Dewar's are one of the big players in the Scotch industry, representing several brands including Aberfeldy, MacDuff and Royal Brackla.
The Beginning of a Legend
Founded in 1846 by John Dewar, the brand started out life as a grocery store based on Perth High Street. It was not unheard of for grocery stores to blend and sell their own Whisky, and Dewar's whisky range started out in this way.
They were one of the few brands that used the creator's name from the very beginning, and the name was soon known across Scotland. Dewar's was eventually taken over by John Dewar Jr. in 1880, after John Dewar Snr. passed away. He made his brother Tommy Dewar a partner, and Tommy's natural selling skills took the brand all across the UK and even the world.
Looking at the Dewar's Whisky Range
The brand has grown massively and now incorporates several other brands, including Aberfeldy, Royal Brackla, Aultmore, The Deveron and Craigellachie.
They are owned by Bacardi and their Aberfeldy distillery is an award winning tourist attraction. Dewar's has several malts under their name, with the core Dewar's whisky range comprising White Label, a 12 Year Old, a 15 Year Old and an 18 Year Old.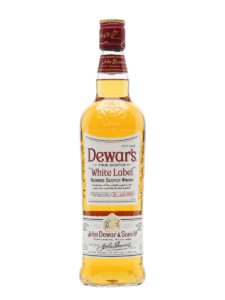 Bottle cost: £20.75
White Label is a sumptuous blend of over 40 Whiskys, with Aberfeldy being the main focus.
The recipe was first created by Dewar's Master Blender over 100 years ago and has become known as the "most awarded Blended Scotch Whisky", no mean feat!
The nose opens with honey and orchard notes. It is elegant and soft, with a lovely herbal sweetness coming out.
There are some gentle spices, with a hint of cinnamon and some dried fruit.
The palate is rich and thick, with a honeyed mouth feel and more herbal notes. There is an earthiness to this malt that is really comforting and brimming with flavour. There are some orchard fruits as well. Both of these go hand in hand with the earthy, natural qualities of the dram.
Oak wood and vanilla stand out with a slight sharpness to them.
The finish has a gentle note of honey.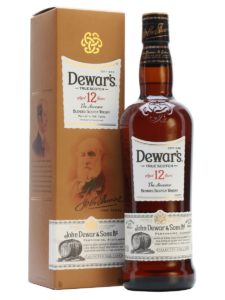 Bottle cost: £35.25
Known as the Double Aged malt as it goes through a marrying process for six months after its initial maturation and blending. This really helps to bring out lots of flavour.
The nose is packed with flaky pastry and creamy butter, with floral notes and a hint of caramel. These are combined into a perfect harmony.
There is also a delicate note of orchard fruits and sweet nuts such as pecans and almonds.
These really shine on the palate, and come through with a more malted grain note. The pastry is especially obvious here.
There are lots of raisins, apricots, pears and lemons on the palate, all dripping with manuka honey.
The malted flavours last onto the finish, which is long and full of oak wood.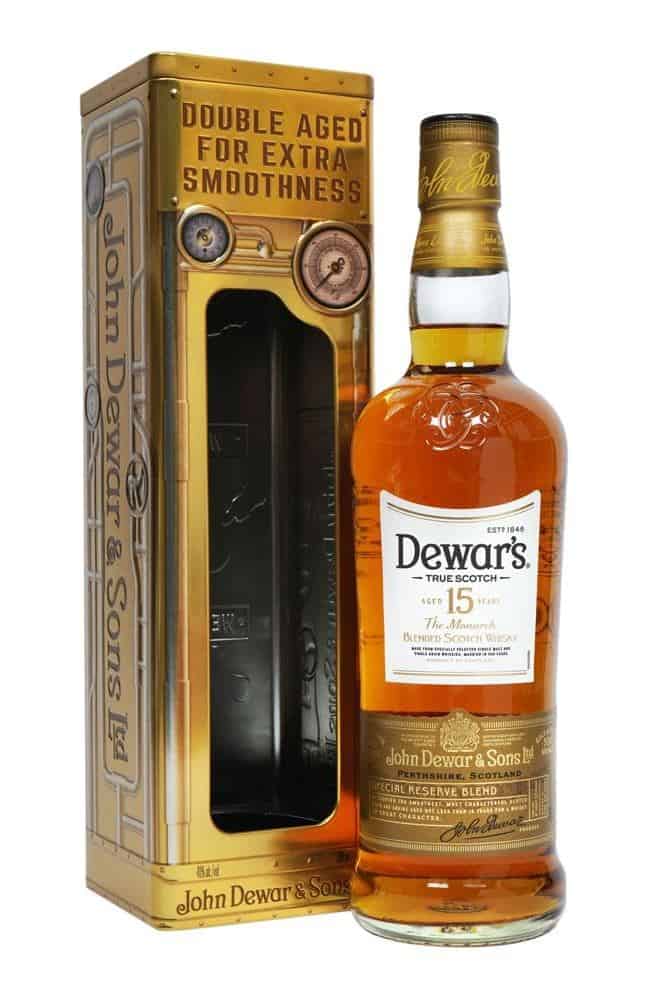 Bottle cost: £36.62
The 15 Year Old has been double aged as well, and has lots o sherry notes.
The nose is spicy and fruity, with raisins, dates and figs coming through. Cinnamon and cloves make it warming and soft.
There is a smooth sweetness here as well, with lots of orchard qualities and a soft honeyed oak flavour.
The palate is a lot bolder than the nose. It brings in apples and coconuts, with more oak wood and vanilla.
The vanilla is velvety smooth and very mellow. It combines with the oak wood to offer a complex and rich sweetness.
More floral notes come out, especially as the honeyed flavour develops. The cinnamon from the nose brings out a delicious warming note in the honey.
The finish is strong and lingering, with loads of heat and a lovely caramel note to end on.
What are your thoughts? Leave a comment below and let's have a chat!