Three sheets, two fingers, one whiskey
The UK's largest independent alcoholic drinks manufacturer and distributor, Halewood International, has secured a long-term deal with West Cork Distillers to distribute a new special Irish whiskey blend by the legendary Celtic punk band, The Pogues.
In a striking black stand out bottle,containing the legendary spirt of the band and celebrating the poetic rebelliousness of the Irish band, HalewoodInternational expects the whiskey to appeal to a maverick audience of largely 25-45 year old males.
A blend of malt Irish whiskey, The Pogues is set to grab the devil by the tail for West Cork, by spearheading its marketing activity and shaking up the whiskey market with its rebellious Irish 'spirit'.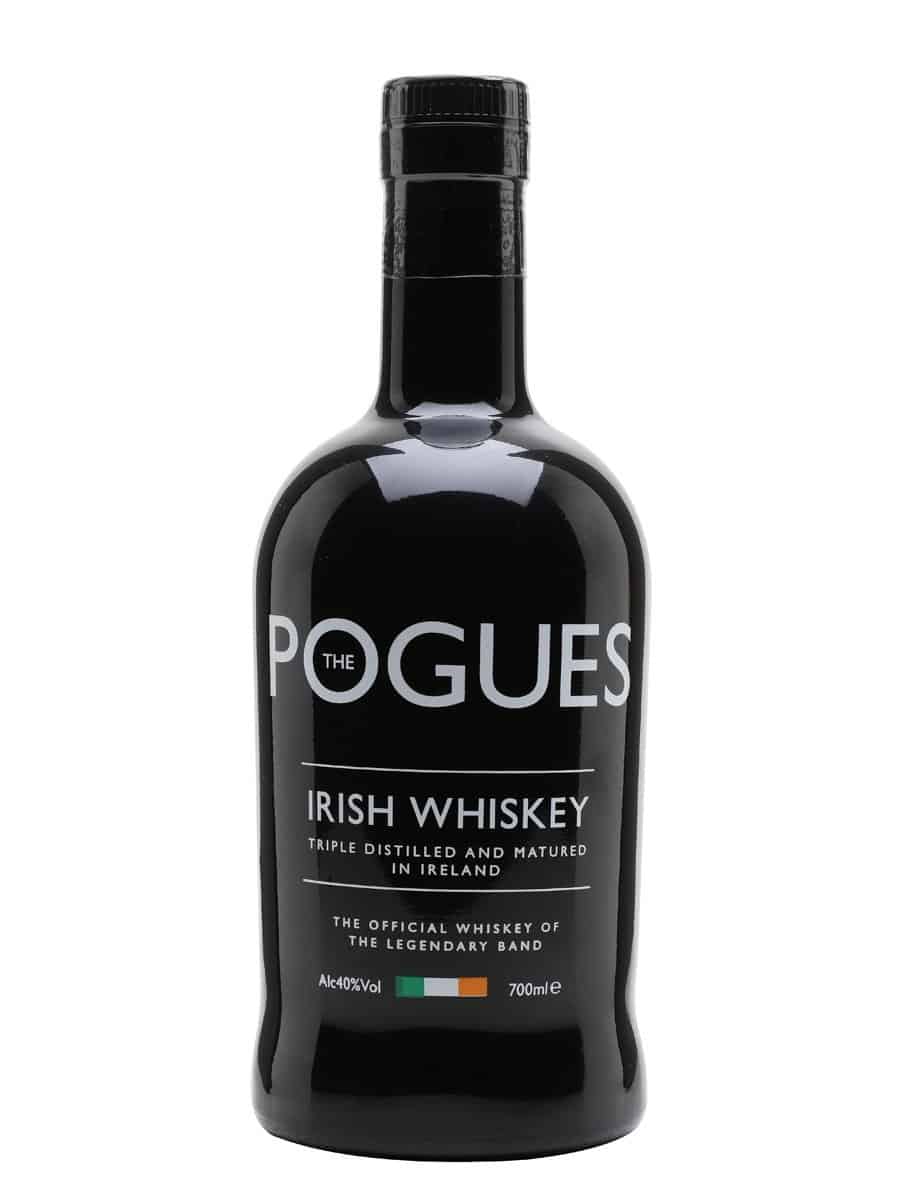 Halewood International will also distribute West Cork Original Irish Whiskey and West Cork Single Malt Irish Whiskey as part of the deal, which will see all three whiskeys launched in the UK, China, South Africa, Romania,duty free and travel retail.
In addition to the cultural heritage of The Pogues, Halewood International will play much importance on the provenance of the Skibberdeen-based distillery, an area renowned for artisan handcrafted foods and beverages.
West Cork Distillers is the most southern distillery in the UK and Ireland, meaning the whiskeys are matured in a mild oceanic climate,which rarely experience frost – ideal for whiskey maturation.
Using ingredients solely indigenou sto Ireland, including locally grown grain and Irish spring water, all West Cork whiskeys are produced in multiple small spirit stills, ensuring the highest quality spirit due to the low liquid to copper ratio.
Catherine Meardon, International Marketing Manager at Halewood International says:"We're delighted to be distributing The Pogues whiskey; a quality product with such an iconic brand gives us a versatile audience, from whiskey connoisseurs to music fans and those early adopters looking for the next hot spirit. We've already received huge interest both on and off-trade and we're excited about the increased attention we'll receive in the run up to Christmas."

John O'Connell, founder at West Cork Distillers says: "Being independent we have much synergy with Halewood International. The company's creative outlook and impressive global infrastructure gives us great confidence at this key time for our brands."
The Pogues' whiskey is available in a 70cl bottle with a RRP of £24.95.