Welcome to part two of the GreatDrams Christmas Gift Whisky Guide 2018. In part one I shared ten bottles of whisky I think would make fantastic Christmas gifts this year for all kinds of budget. This time I'm looking at whisky accessories; books, glassware, that sort of thing.
Here are the top five accessories for the whisky lover in your life I'm recommending in the GreatDrams Christmas Whisky Gift Guide 2018: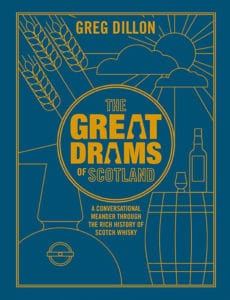 An easy one this, and a shameful plug, as this is the book I wrote last year and is being enjoyed the world over.
Cost: £15 for signed copies through GreatDrams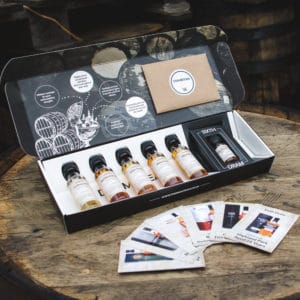 The Dram Team
 is a whisky-tasting-by-post subscription and gift service.
Each box of dram-based delight contains:
Five 25ml drams of whisky averaging £50 RRP for 70cl, and up to £80 –
The "Sixth Dram": Our super-special 10ml taster dram at £125+ per 70cl –
Full tasting note cards and a written tour of each flight –
Monthly tweet tastings and exclusive subscriber offers –
* full disclosure, I am a co-founder in The Dram Team business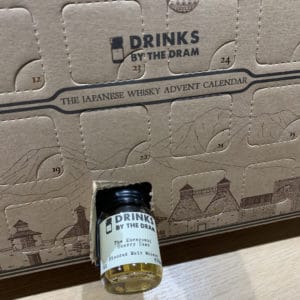 Oh yes, this is a superb item for all whisky lovers and something I've fortunately been able to enjoy for the last couple of years, absolutely stunning and so much fun exploring different whiskies each day through winter… especially those dark, long winter nights!
Each calendar includes a collection of 24 different whiskies packed with an extraordinary range of outstanding spirits, giving drinks enthusiasts the chance to try something new every day during Advent. Behind each window lies a 30ml handmade, wax-sealed dram!
our pick this year is the Japanese 
whisky advent calendar
 which we featured on the site recently, and Drinks by the Dram describe thus;
 Some of the finest whiskies in the world hail from Japan, and this calendar celebrates the countdown to Christmas with a selection of exceptional expressions. Unique blends, rare single malts and distiller's reserves make up this Advent Calendar – it's a Japanese tradition to eat KFC on Christmas Day, but sadly (or thankfully) there's only really delicious whiskies in this calendar, and not a hint of fried chicken in sight
In the calendar you will receive:
24 different, handmade 30ml wax-sealed drams
Explore whiskies from across Japan
From superb single grain to rare single malts
Award-winning whiskies from famous distilleries
Try some of the most coveted whiskies in the world
RRP £194.95
Cost: Varies, options below:
The Whisky Advent Calendar
The Japanese Whisky Advent Calendar
The Old and Rare Whisky Advent Calendar
The Irish Whisky Advent Calendar
The Single Cask Advent Calendar
The Douglas Laing Whisky Advent Calendar
The Gin Advent Calendar
The Bourbon Advent Calendar
The American Whiskey Advent Calendar
The Rum Advent Calendar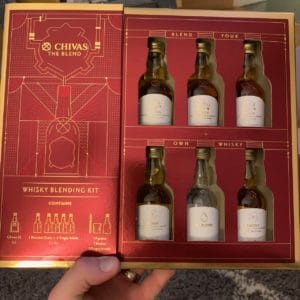 Definitely my favourite festive gift of the season, this is not only fun, but incredibly well put together… Feels super-high quality and will give whisky lovers a fantastic experience, and may inspire a few career changes! The kit contains four single malt whiskies and one blended grain, each reflecting a different flavour characteristic. Whisky fans can combine floral, fruity, citrus, creamy and smoky notes using the expert tools in the kit, plus a bottle of Chivas 12, for inspiration.
The Blending Kit (available at The Whisky Exchange) contains:
x1 5cl Blended Grain Whisky (Floral)
x4 5cl Single Malt Whiskies (Fruity, Citrus, Creamy, Smoky)
x1 Pipette
x1 Beaker
x1 5cl Empty Bottle
x1 5cl Miniature Bottle of Chivas Regal 12
Cost: £25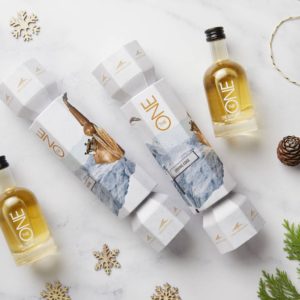 A bit out there, but why not have whisky in your Christmas crackers this year?! We certainly will be… and the ones I'm liking are these from the Lakes Distillery as they contain a 50ml miniature of The One blended whisky they've been bottling for a while now, which is pretty good stuff by the way. The nose is complex yet balanced with aromas of fresh fruits, treacle, light spice and gentle peat-smoke. Palate is rich and balanced with notes of honey-roasted nuts, spice, and hints of dried fruits and wood smoke.
So there you have it GreatDrammers, my top five whisky accessories recommendations for you this Christmas. What else would be in your Christmas Whisky Gift Guide?