There are so many amazing Scottish Whiskies out there it is no wonder some may slip through the cracks.
We've brought together a list of some incredible Scottish Whiskies out there, from brands and distilleries that you may not have heard so much about in the past.
These are definitely worth an exploration into!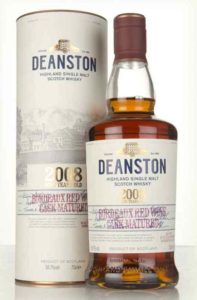 Bottle cost: £49.96
From the Highland distillery of Deanston, which is currently owned by Burn Stewert Distillers, this brand is probably not very well known, but certyianly makes a champion dram. This expression has been matured in Bordeaux Red Wine casks and bursts with fruit flavours. Summer berries, ripe apples and tangy oranges all come out, smothered with thick honey and oak wood. It has a lovely floral undertone and a little hint of creamy butter.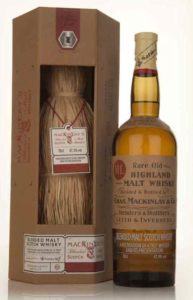 Bottle cost: £104.78
Named after the explorer Sir Ernst Shackleton, who completed a somewhat fraught mission to Antartica in the early 1900s, this malt is an homage to a previous recreation os the malt that Shackleton actually took with him. It has been created by Richard Paterson, Whisky legend and current Dalmore Master Distiller. This malt is full of peat smoke and citrus fruits. Oranges, pears and apples abound, with lots of malted grains and pastry.
Bottle cost: £49.95
This Speyside malt has been triple distilled to give it a smooth mouth feel, similar to Irish Whiskies and many Lowland malts. It is packed with malted grains and vanilla, with a lovely floral note from the beginning. Heather, cherry blossom, rose petals and lavender are all present and somewhat subtle. They are accompanied by a gentle peat smoke that wraps everything up.
Bottle cost: £28.25
Tamdhu Distillery, in the town of Knockando, near Aberlour, has recently gone through a rebrand, seeking to bring back a little bit of their past into the future. This 10 Year Old malt has become their flagship and certainly represents a brand going in the right direction. It has been matued in Sherry casks and is packed with oranges, cinnamon and sweet nuts. Marzipan and tart lemon curd come through as well, adding a lovely sweetness offset by the citrus tang. It finishes on a lovely spicy ginger note.28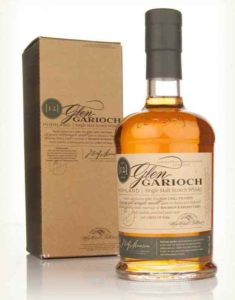 Bottle cost: £40.84
Currently owned by Morrison Bowmore and dating back to the 1700s, Glen Garioch is a well-established brand based in the Highlands. This malt was released in 2010 and has won several gold medals at competitions around the world. It has been matured in ex-Bourbon and Sherry casks and is a real exploration in sweetness and spice. Vanilla and cinnamon take the lead, with lots of dried fruits and citrus zest coming in as well. Oak wood is perfect throughout and there is a gentle hint of burnt sugar to really get the taste buds going.
Bottle cost: £47.95
Based in the Highlands, Tomatin is an old distillery that has recently gone through a revamp. They produce some quality Scottish Whiskies, and their Virtues series celebrates the five things that contribute to Whisky – Metal, Water, Earth, Fire and Wood. Water is a particularly fine expression and has been matured in Sherry butts and ex-Bourbon casks. It is packed with sweet caramels and crisp apples. Honey and oak wood with a hint of malted cereals and sweet nuts are present on the palate and finish with a lovely vanilla warmth.
Bottle cost: £119.95
One of only three distilleries left in Campbeltown, Springbank is an intriguing distillery. They produce three brands, using different levels of peated and non-peated malt. They also vary how many times they distil their malt, between three, two and a half and two times. Their 18 Year Old is an exceptional dram and has won plenty of awards to prove it. It begins with exotic fruits, caramel and a hint of sea salt. It becomes spicier on the palate, alongside a tang of citrus fruit and sweet note of chocolate.
Bottle cost: £79.08
Part of Bacardi's Malts portfolio of brands, Craigellachie was launched in market in 2014. They now have a core range that includes a 13 Year Old, 17 Year Old, 19 Year Old and 23 Year Old. The 17 Year Old is an award-winning dram that is brimming with really rich flavours. It starts with tart apples and malted grains. There s a soft note of peat throughout, which goes well with the limes and pineapples that come through.
Bottle cost: £37.46
First opened in 1790, Balblair s one of Scotland's oldest distilleries. Despite this and making excellent Scottish Whiskies, it is not very well known. They have a core range of vintages, of which the 2005 is one. This Highland malt was distilled in 2005 (as the vintage would suggest) and matured in ex-Bourbon barrels. It is full of chocolate, malted barley and a little hint of smoke. The palate brings in some lovely charcoal notes as well, with a subtle zest of lemon and lime in the background.
Bottle cost: £64.95
Hailing from the Macduff Distillery, The Deveron is one of the their brands named after the River Deveron, with the other being Glen Deveron. The Deveron brand itself has only existed since 2015 and features some really stand out malt. The 18 Year Old opens with dried fruits, sweet nuts and vanilla. It is wonderfully sweet, with lots of caramel on the palate and a hint of warm pastry. A slightly bitter dark chocolate and orange flavour also appears.
What are your thoughts? Leave a comment below and let's have a chat!