For those who love hard whiskey, Buffalo Trace's Stagg Jr. Barrel Proof Bourbon is an excellent go to dram.
When it was first released in 2013, Stagg Jr. was expected to be a younger version of Buffalo Trace Distillery's George T. Stagg Bourbon. George T. Stagg is released as part of the distillery's Antique Collection and is well known for its quality and brilliant flavour.
With Stagg Jr. the emphasis is on flavour but also boldness. It's completely uncut, meaning it isn't diluted with water before bottling. Rather, it is bottled at barrel proof, typically giving it quite a high ABV. But the flavour is still there, with all the most loved Bourbon qualities.
This also means that with every release of the Bourbon, the ABV changes. There have been multiple iterations of Stagg Jr. with different, albeit similar, ABVs. It also makes them rarer and since this is a limited release anyway, bottles of Stagg Jr. are hard to come by.
It's a bit of a shame that Stagg Jr, and George T. Stagg to boot are so difficult to come by. They are truly remarkable Bourbons and we can only wish there were more of them.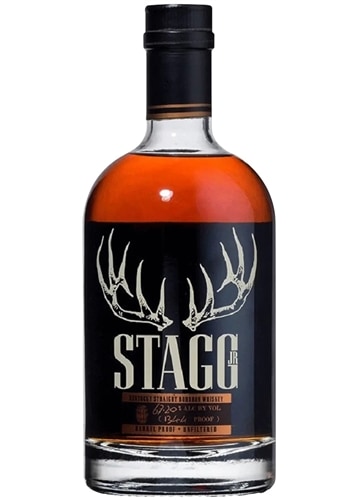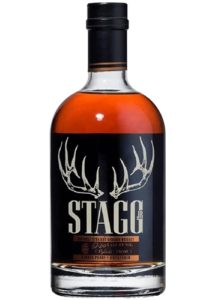 Tasting notes for Stagg Jr. Barrel Proof Kentucky Straight Bourbon
Bottle cost: £67.47
The nose begins with bright notes of oak and vanilla. There is a lovely heat from the beginning, which really brings out the richer flavours. It is full of dried fruits, thick syrup and caramel, alongside a delicate note of citrus fruits.
The palate is excellently sweet. Caramel, pecans, almonds, chocolate covered raisins and lots of treacle all take the fore. Oak wood simmers in the background with a hint of cinnamon spice. Smoke wafts throughout, giving it a lovely earthy quality.
The finish is full of sweet notes and a lasting aroma of smoke.
Stagg Jr. is a quality Bourbon. Even with the high ABV, the flavours are bold and brilliantly executed. If you can get your hands on one, never let it go.
What do you think of Stagg Jr.? Let us know in the comments!