I love Ireland. Probably owing to my dad's side of the family being from the north and my wife's family being from both the north and south, there is an underlying passion there. So when I found out I would be going to Donegal for the wedding of two of our close friends it made a lot of sense to deviate away from the obvious direct route and spend a few hours at the Old Bushmills distillery.
Adding only around six or so total hours to our trip (he says through gritted teeth), it could not have been a better introduction to the Bushmills distillery and range. My wife and I were treated to a two-hour private tour of the distillery with our own guide. 
Seeing as this is the oldest distillery in Ireland you would be forgiven for having lots of preconceptions about the place, the size, the volume of output and whatnot but the place is actually rather quaint, quite reserved and tells a story of typical Irish grit and determination. 
In case you are unaware, The Old Bushmills distillery and brand have recently been sold by Diageo to 

Jose Cuervo

 in a deal that was a little baffling to me as it was mostly a swap for a certain tequila brand that Diageo has a lot of love for as they see it as key to their expansion into new territories.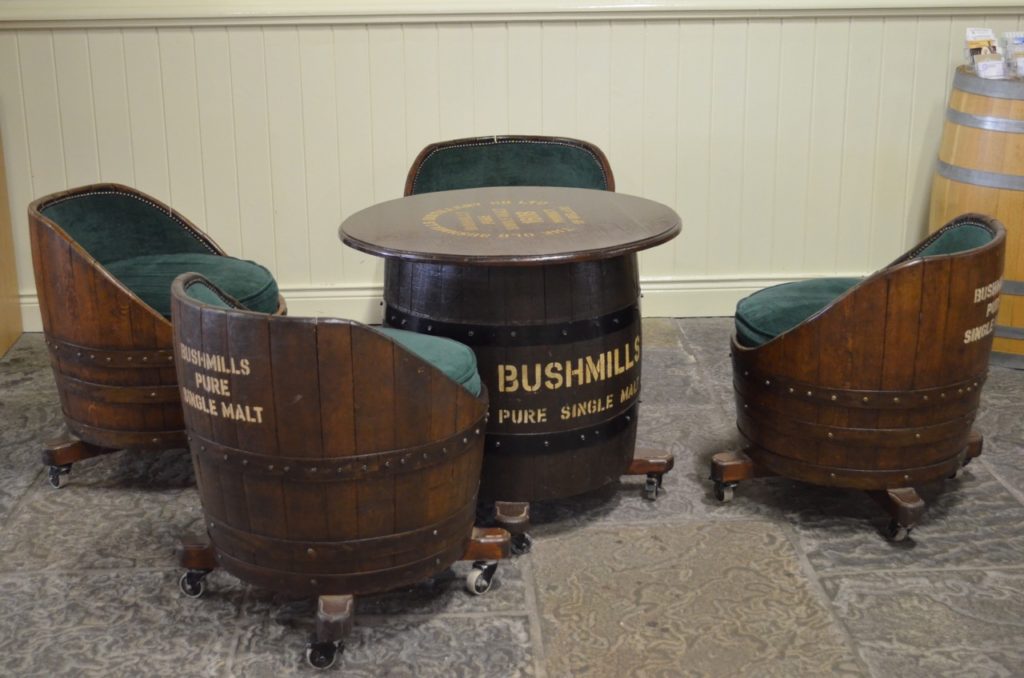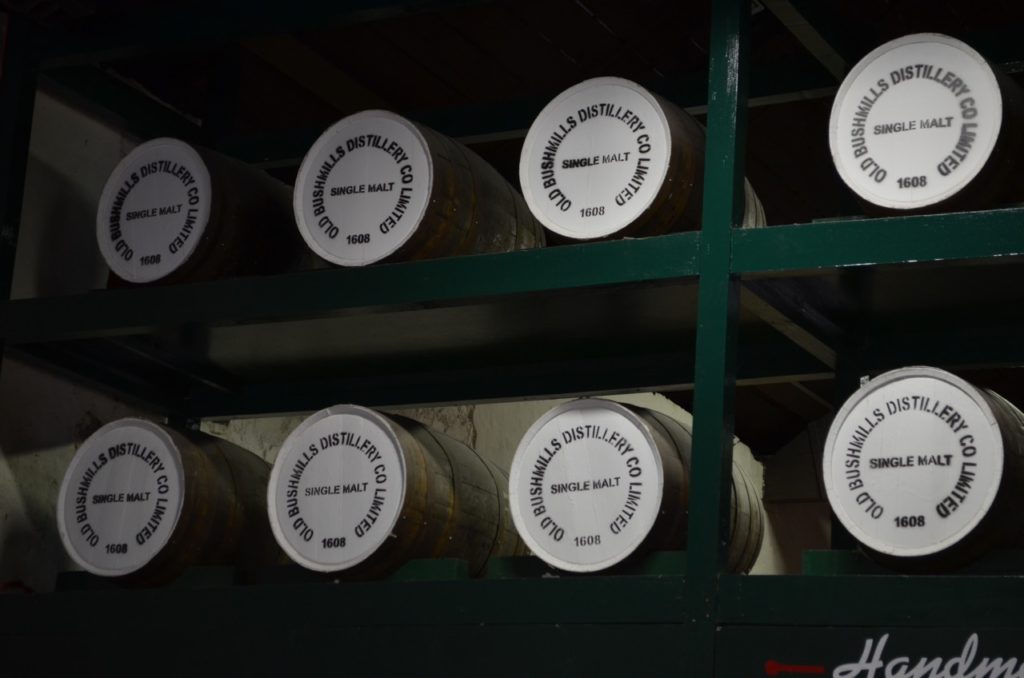 Personally, with volume-doubling growth 2009 – 2013, and the expected boom of the new and old Irish whiskey players coming over the next five to ten years I am shocked that they have not retained the Bushmills distillery and brand. 
I spoke to a few employees at Bushmills about the change of ownership and the overall feeling was that Diageo never felt Bushmills was big enough for them, it came across that Bushmills was bought to expand their portfolio but this brand and site is not really appropriate to scale up like IDL did with Middleton / Jameson so there was limited short term gain in their eyes.
Anyway, whatever their reasoning, it is clear that their new Jose Cuervo owners are taking a different approach. 
Built on family tradition and promising to retain both staff and tradition, they have been making all the right noises so far and 'get' the business of smaller brands that are steeped in heritage. Smaller, but still worth hundreds of millions of pounds. 
Regardless, this is a fascinating distillery. 
Process details will not shock the regular GreatDrams reader; natural rain water, barley and yeast go in, incredibly smooth Irish whiskey comes out years later. 
The barley used by the Old Bushmills distillery is two strains called 'quench' and 'cocktail' which is sourced from either County Kildane or Scotland over four years in advance of production so projections and analytics behind the scenes play a huge part here.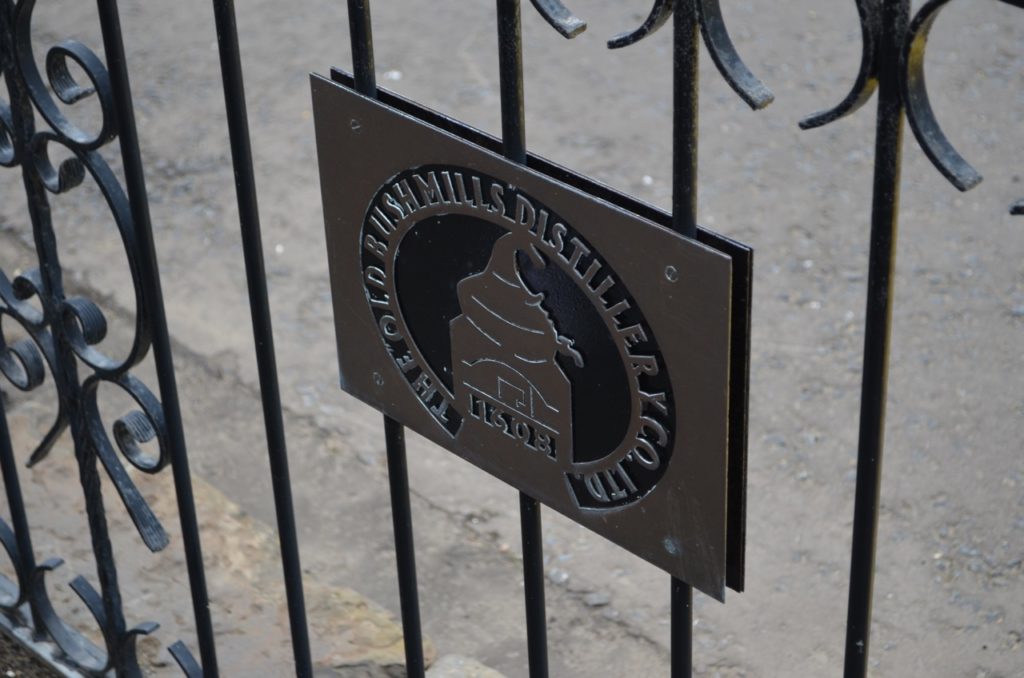 Sammy, our guide at this point talked through the differences between Irish and Scotch whisk(e)y… as well as some similarities like leaving no wastage in the process, ensuring all byproducts are used elsewhere such as in animal feed with dutiful recycling where possible. 
As I mentioned earlier, the quaintness of the Old Bushmills distillery really is lovely, as are the little details such as Bushmills logos being etched into all glass stairs and backlit. Also present is an old school mash tun that has been cut in half to explain to visitors in real size how this part of the process works. I really geeked out at this point as I do love the production side of this fabulous drink we all enjoy sipping. 
Now, we had some rather candid chat about which country first produced whiskey but agreed that Irish monks were likely the creators yet the Scots made it a commercially viable product and were the first to reference the 'water of life' in official documentation. 
Returning to quaintness briefly, I know quite a few distilleries do this – or at least profess to – but Bushmills is still very hands-on and manual with production teams still walking the distillery with each cycle (not so much on a Friday afternoon we witnessed when all the production staff headed home at 1pm on the dot, filing out of the distillery site with big smiles and excitement).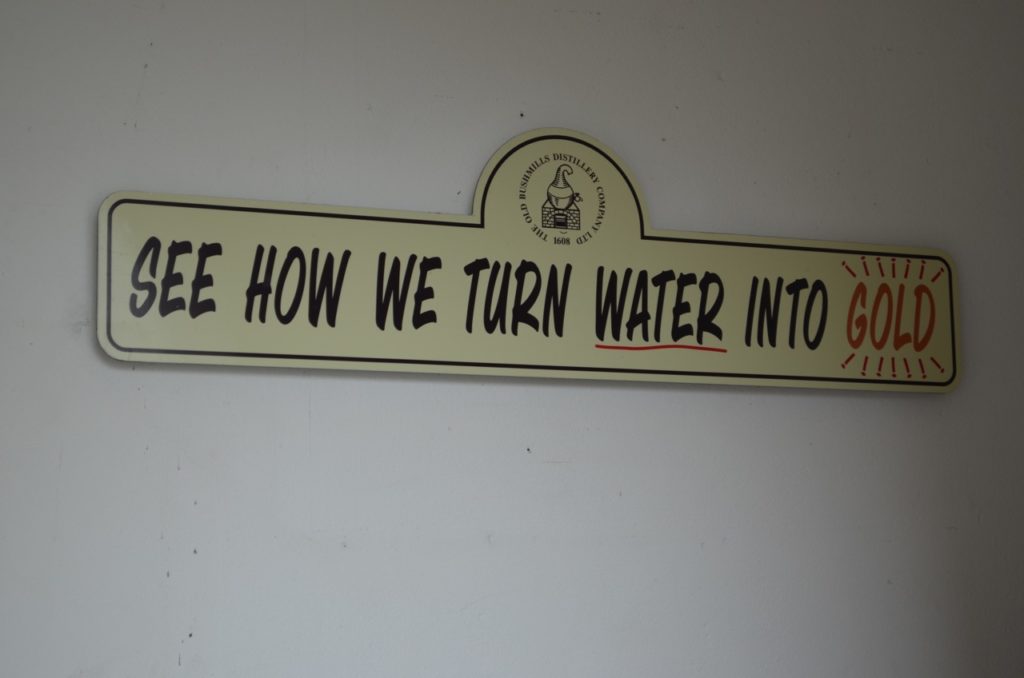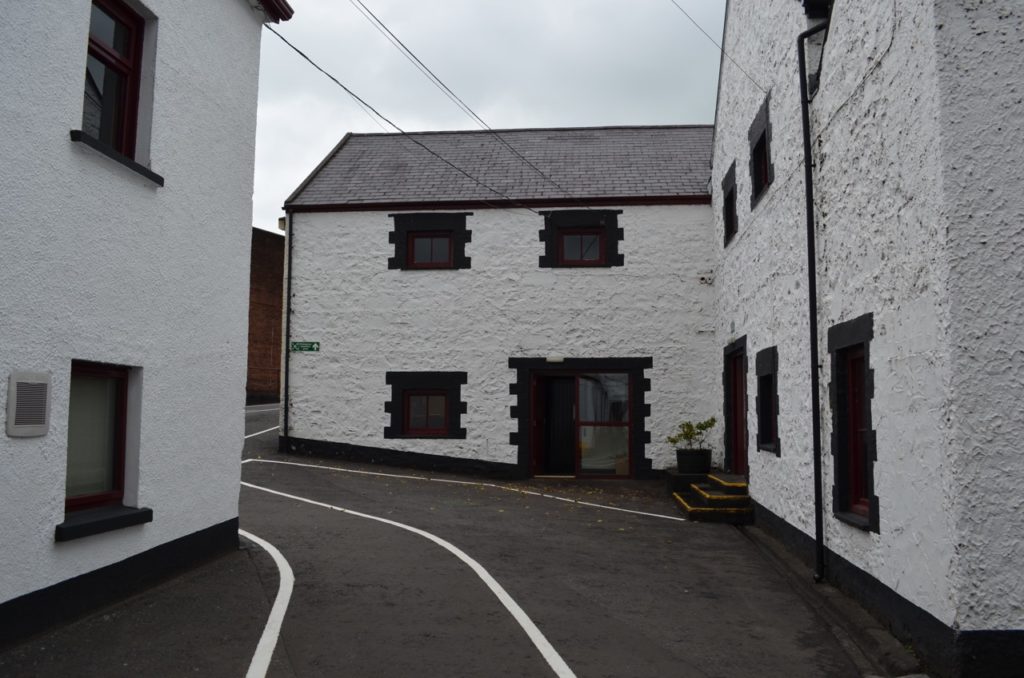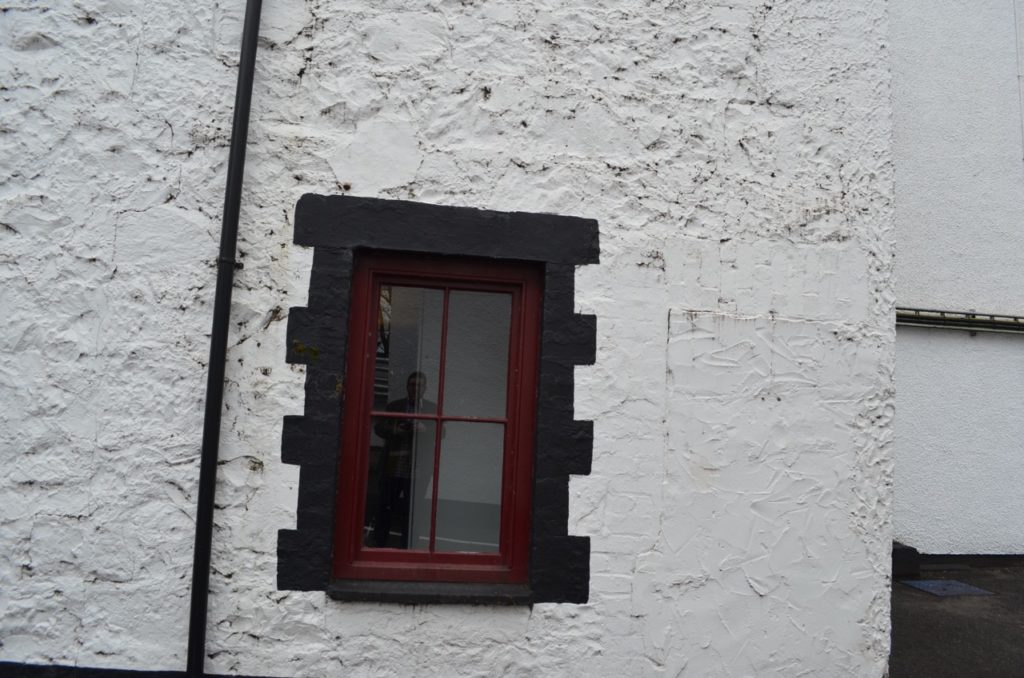 We were told how Diageo had added a lot of systems and computerisation when they took the place over and, for the most part, these have increased productivity but the guys we spoke to were at pains to tell us that they still keep it as mechanical as possible, using the computer more as a backup vs. the other way around. 
Interestingly, they have two customs visits a year, citing cutbacks for so little visits, although a few distilleries I have been to recently have stated they have not had a visit in years – maybe a difference between Scottish and Irish customs resourcing… that and the fact that 'most' distilleries are now hard wired into HMRC anyway so all production is logged and all important numbers reported in real time so no need for too many visits. 
Moving to the warehouse, we were told about the near-exclusively bourbon cask maturation for the typically super smooth finish you expect from both Bushmills and Irish whiskey as a whole.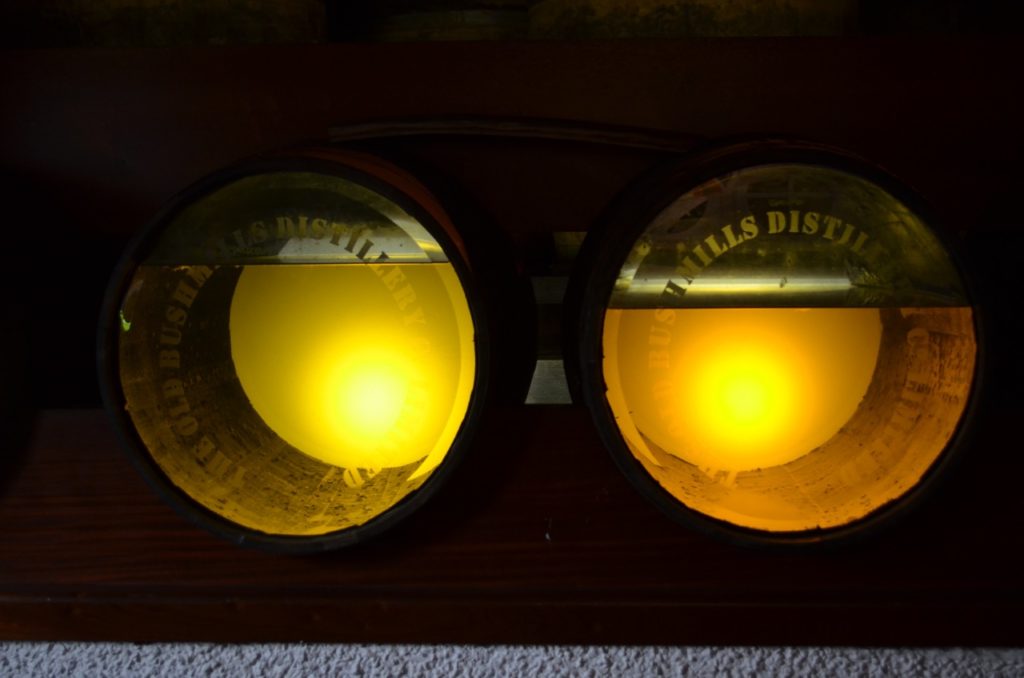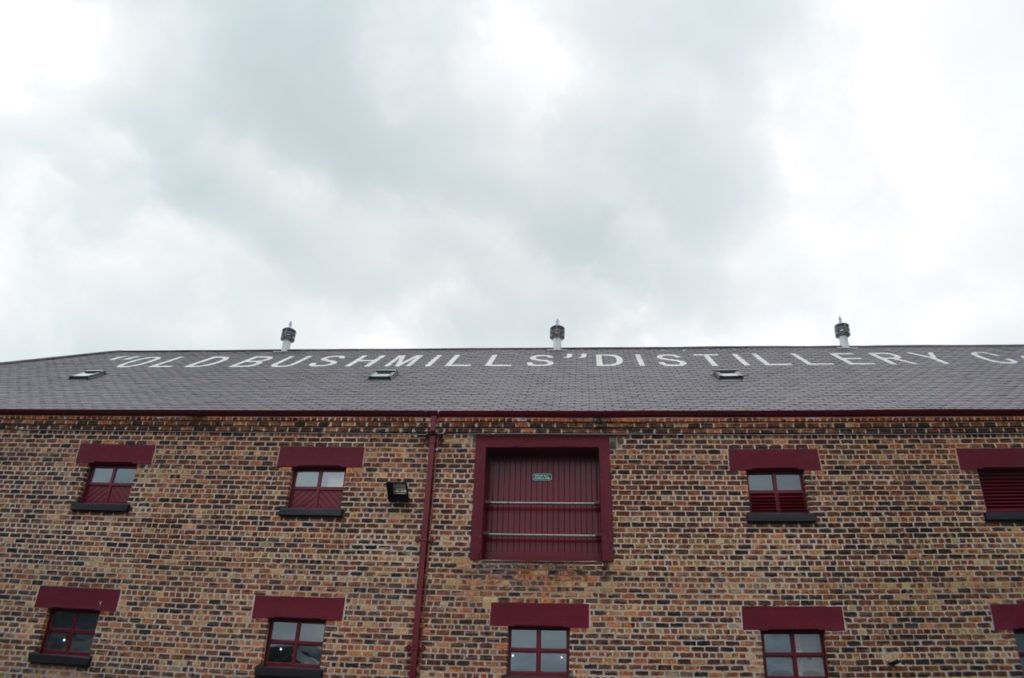 One part of the Old Bushmills distillery that had clearly been mechanised and optimised was the bottling hall. In 1978 they had 118 staff hand labelling and sealing each bottle of Bushmills, today that number is 31, supported by a lot of high-paced technology. 
And with that our tour was over and we were deposited into the bar for a full range tasting… but you will have to wait to read about that in the coming weeks so look out for it!
Just want to thank all the team at Bushmills for being such wonderful hosts, particularly Sammy and Ben who were insightful, humourous and all-knowing, you guys are great. 
Lorem ipsum dolor sit amet, consectetur adipiscing elit. Ut elit tellus, luctus nec ullamcorper mattis, pulvinar dapibus leo.Statto corner
40,000 litres of water is used during each production cycle
Each mash is 6.5 hours
Fermentation lasts for 58 hours in the washbacks
They run 10 pot stills
Production is around 4million litres per annum
The spirit runs off the stills at 83% ABV after feints and low wines part of the process 
4.5 years is the minimum age Bushmills stock is matured for before blending and bottling
18 warehouse full of maturing stock
15,000 casks in each warehouse