One of my favourite press trips back in the day was a one day jaunt over to Dublin, and from there we went to were ushered off to the forest to see some Irish oak being felled.
This oak would be converted into a cask or two and used for
Midleton Very Rare Dair Ghaelach
. Quite something – especially that very quiet as the tree starts to fall and as during the time it takes to go from up right to felled.
For the fourth instalment of the Dair Ghaelach series, which translates simply as 'Irish oak', Midleton's Masters worked with the guardians of Kylebeg Wood on the Ballykilcavan Estate near Stradbally, Co. Laois, to carefully select the seven trees that would be used to create the finest virgin Irish oak hogsheads in which to mature some of their most exquisite whiskeys.
"With each bottling traceable to a single tree, Midleton Very Rare Kylebeg Wood offers a range of seven whiskeys bottled at cask strengths ranging from 55.4%-56.1% ABV, all with the hallmark inspiration of fragrant woodland spices and a heightened intensity of rich wood tannins that allow the influence of the Irish oak to linger on the palate until the very end," explains Master Distiller Kevin O'Gorman.
"Irish Distillers' partnership with Kylebeg Wood is the ultimate example of how we are collaborating with Ireland's forestry custodians to marry sustainable Irish oak with the highest standards in forestry practice and conservation, with some of the finest craftsmanship to be found anywhere in the world of whiskey," explains O'Gorman, who has been at the forefront of the Dair Ghaelach programme since its inception more than a decade ago.
"Once harvested from Kylebeg Wood, the resulting oak logs were separately packed and shipped to the Spanish region of Galicia and the Maderbar Sawmills in Barralla where, for more than fifty years, the same family has been working with wood. Here the oak was cut, using the time-honoured craft of quarter sawing before the resulting stave wood made the ten-hour journey from the sawmills to the Antonio Paez Lobato cooperage in Jerez, where they were laid out to dry naturally in the warmth of the Spanish sun.
"It took fifteen more months before these oak staves were ready to create 42 of the most special casks to be found anywhere in the world, each was then given a light toast to my own specifications before returning from Spain to be filled with a specially selected range of our finest Single Pot Still whiskeys, previously matured in American oak barrels for between thirteen to twenty-five years."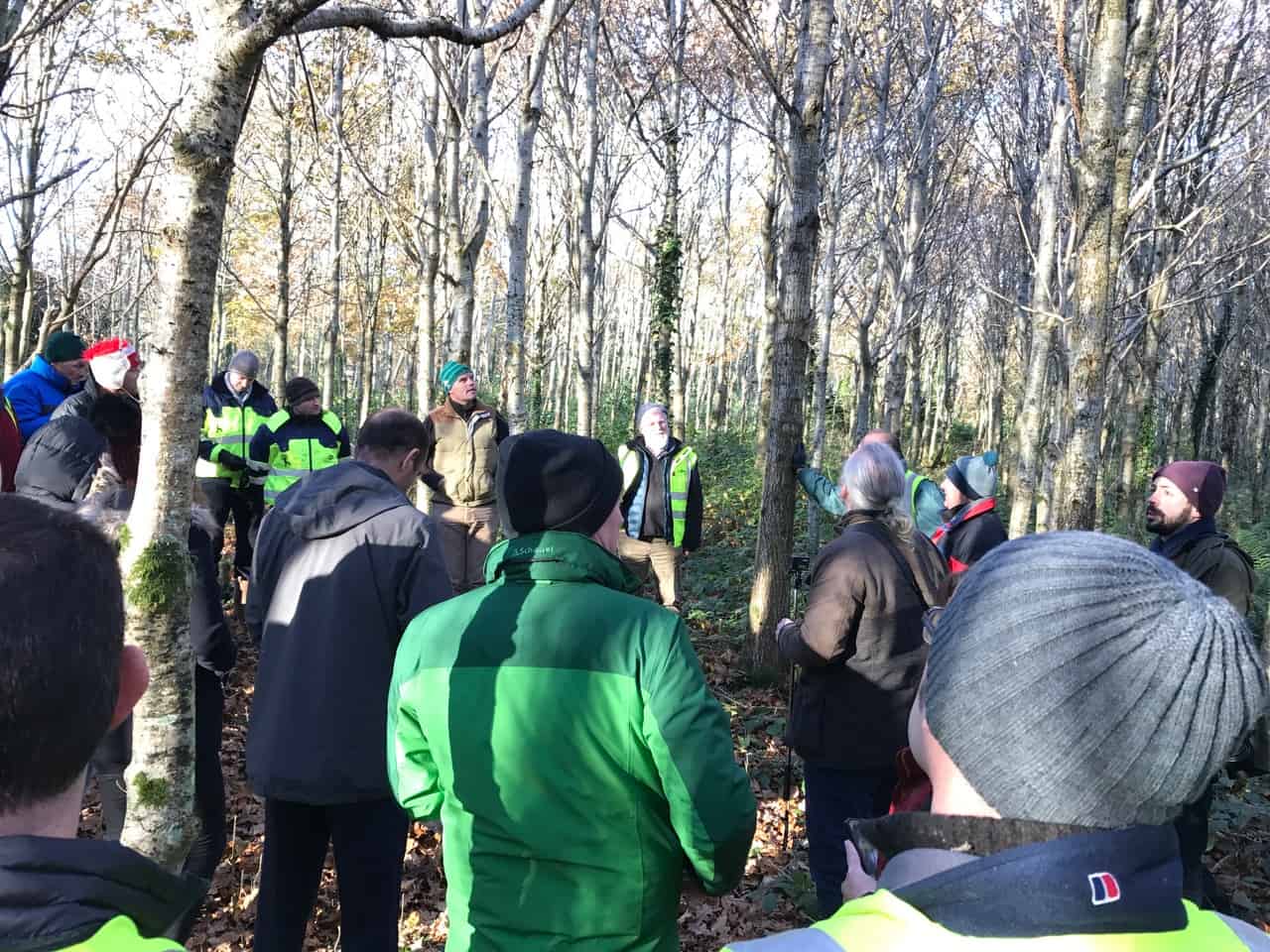 Nosed and tasted every month for a further fifteen months, O'Gorman, Master Blender Billy Leighton, and Blender David McCabe kept a vigilant watch on the barrels before the resulting liquid was deemed to have struck a perfect balance with Midleton's hallmark Single Pot Still character.
It truly is a remarkable series of releases and I've been fortunate to be able to try samples of the whiskey from the different trees that were felled and turned into casks – I'm a huge Midleton Very Rare Dair Ghaelach fan anyway, but this is something very special. 
For me when trying the samples, particular trees 2, 3 and 5, the nose is all about soft, subtle spice notes with a lovely earthy almost soft peat note. There's a lovely wave of orange zest and vanilla that comes after a few minutes in the glass. The palate tracks with the core MVR flavour profile with those pot still spices singing through with a big oaky note from the Irish oak making its mark and point pretty boldly, with those citrus zesty, chocolatey notes present through to the exceptionally long fruity, spicy finish. 
What a whiskey.