Littlemill Distillery has been closed for around two and a half decades. But lucky for us, someone has managed to bottle their last remaining malt.
The tragedy of Littlemill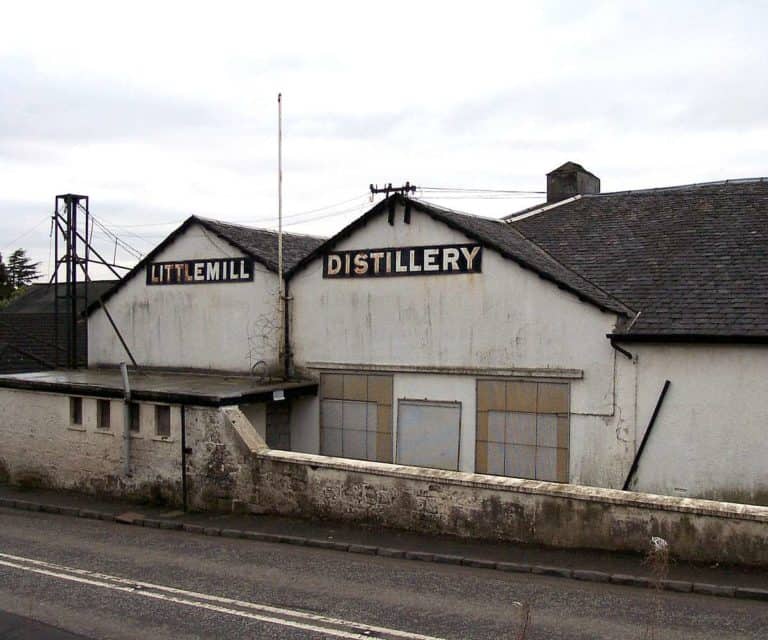 Littlemill Distillery was once full of history, having been the oldest licensed distillery (something that was only recently discovered). The license was granted to Robert Muir to "retail ale, beer and other excisable liquors". Of course, it wasn't until 1823 that whisky became taxable , but at this time Jane McGregor became the licensee of Littlemill, and was the first female to ever do so for anywhere.
So Littlemill has been around for a long time, and during that time it has passed from hand to hand. It has been owned by the likes of Hector Henderson, who owned shares in Campbeltown, Hay & Co., Barton Distilling and finally the Loch Lomond Group, who own it today.
It was the Loch Lomond Group who bought the remaining casks of Littlemill malt, after the distillery was closed in 1994, disassembled in 1997 and accidently went on fire in 2004. They have released the malt as part of the Private Cellar Collection, which is a series made from those last remaining casks.
Michael Henry, Master Blender at Loch Lomond commented on the malt saying, "The latest expression in the Private Cellar collection helps to tell another piece of the Littlemill story. Littlemill has always represented the traditional Lowland 'floral' style, and over the years the distillation and maturation processes evolved to maintain this flavour profile.
"The first Private Cellar release in 2015 was designed to reflect Littlemill's original quality and style. The second release in 2017 focussed more on the distillery influence, and by maturing the liquid in refill bourbon casks the distilling process became the main factor in defining the whisky's character. Littlemill 29 year old, our 2019 release, focuses on the influence of wood."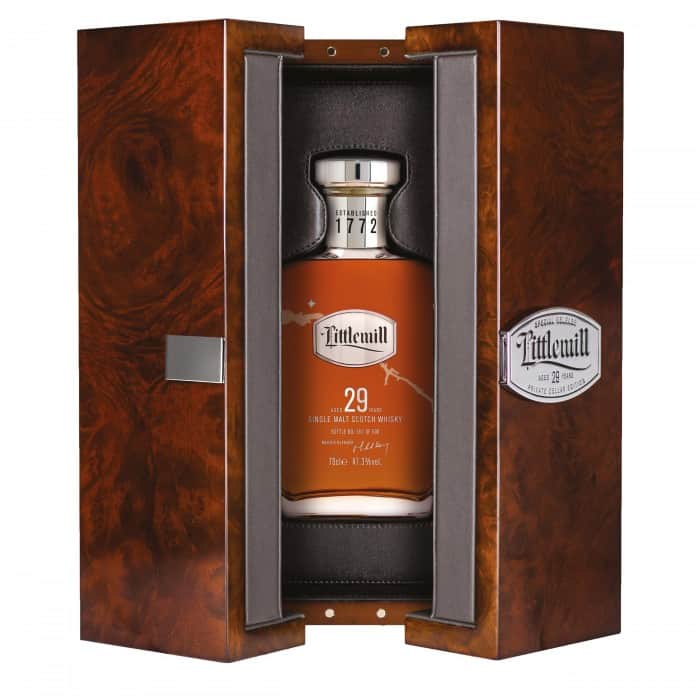 This malt was first distilled in 1990 and has been matured in oloroso sherry and French limousine casks.
The nose begins with floral notes of heather and honey, with lots of oak tannins and vanilla. It is very sweet and easy going. Soft orchard fruits and hints of citrus appear, adding a nice liveliness. The oak wood plays a huge part of the nose and brings out more caramel, toffee notes. Floral notes are delicate but brilliant and work well with the wood.
The palate is full of sherry spice and caramel. It has an incredibly smooth mouth feel. Christmas cake with sprigs of heather, cherry blossom and lots of dried fruit and nuts comes to mind. Oak wood and lots of vanilla bring in a lovely rich sweetness.
The finish is bold and lingering, with lots of floral notes and a hint of honey.
Not only is this an exceptional malt but it one of the few remaining chances to taste Littlemill malt. And sure if you've got £2,750 lying around, why not!
What do you think of bringing back malt from silent distilleries? Start the conversation in the comments