I'm a peat head through and through, always have been, Laphroaig 10 was the whisky that convinced me (after a few efforts, mind) that whisky and powerful drams were the way forward so when Laphroaig Lore was announced I got super excited.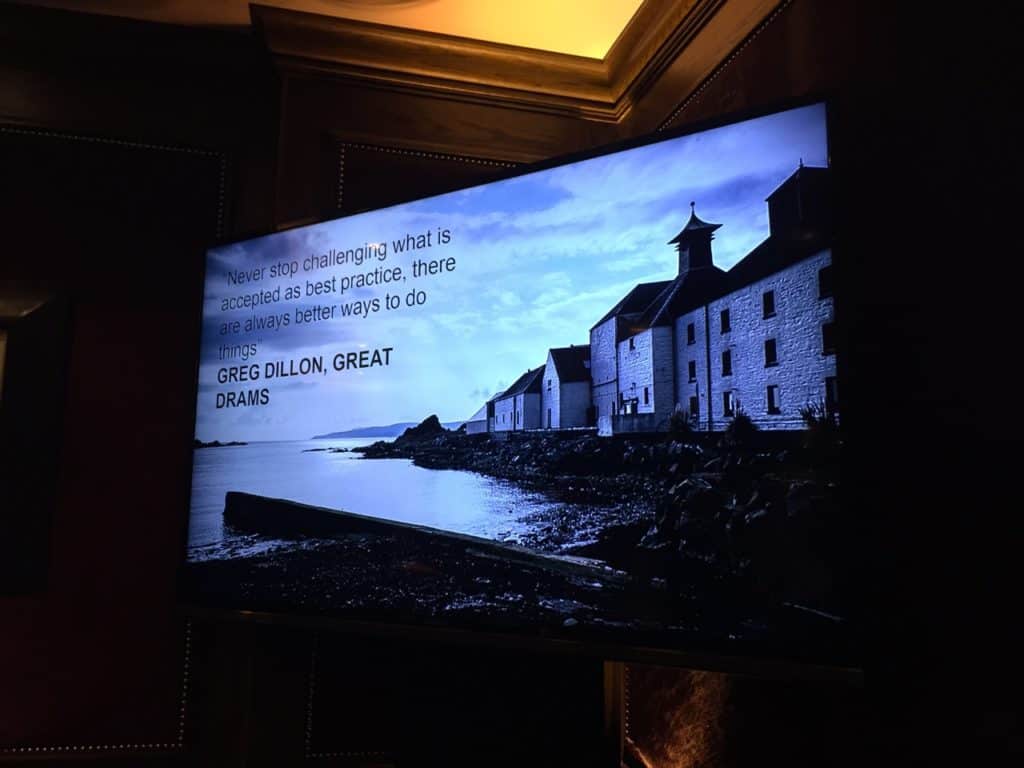 When I was then invited to attend a launch event ahead of writing my Laphroaig Lore review, my excitement jumped even further.
As a new permanent addition to the Laphroaig range, Laphroaig Lore is a curious whisky, complex with many inputs that weave together to deliver something of a monster, or as they are referring to it; the richest of the richest Islay malts.
And they're not wrong.
At the launch event a few days ago I was fortunate enough to try the whisky alongside notable peers in Becky Paskin of ScotchWhisky.com, Billy Abbot, Chris from The Whisky Exchange, Kristiane from The Spirits Business, amongst others.
We were guided through the new scotch by none other than John Campbell, Master Distiller at the Laphroaig Distillery, and a bloody lovely bloke, he later posed for a selfie with me on my way out.
He told us how six whiskies make up Laphroaig Lore; aged between seven and twenty-one, including a nine-year-old double matured in first fill European oak, a twenty-one-year-old matured in a first fill bourbon cask, a nine-year-old matured in a refill bourbon cask and another sherry-matured whisky too.
For him, the best Laphroaig whiskies are 'peaty, fruity, dry and floral'. With Laphroaig Lore being bottled at 48%, this thick, chewing dram packs a bit of a punch, whilst living up to what makes up his criteria for a good Laphroaig.
With that we toasted the room with John leading: "here's to us, all like us and god damned the rest".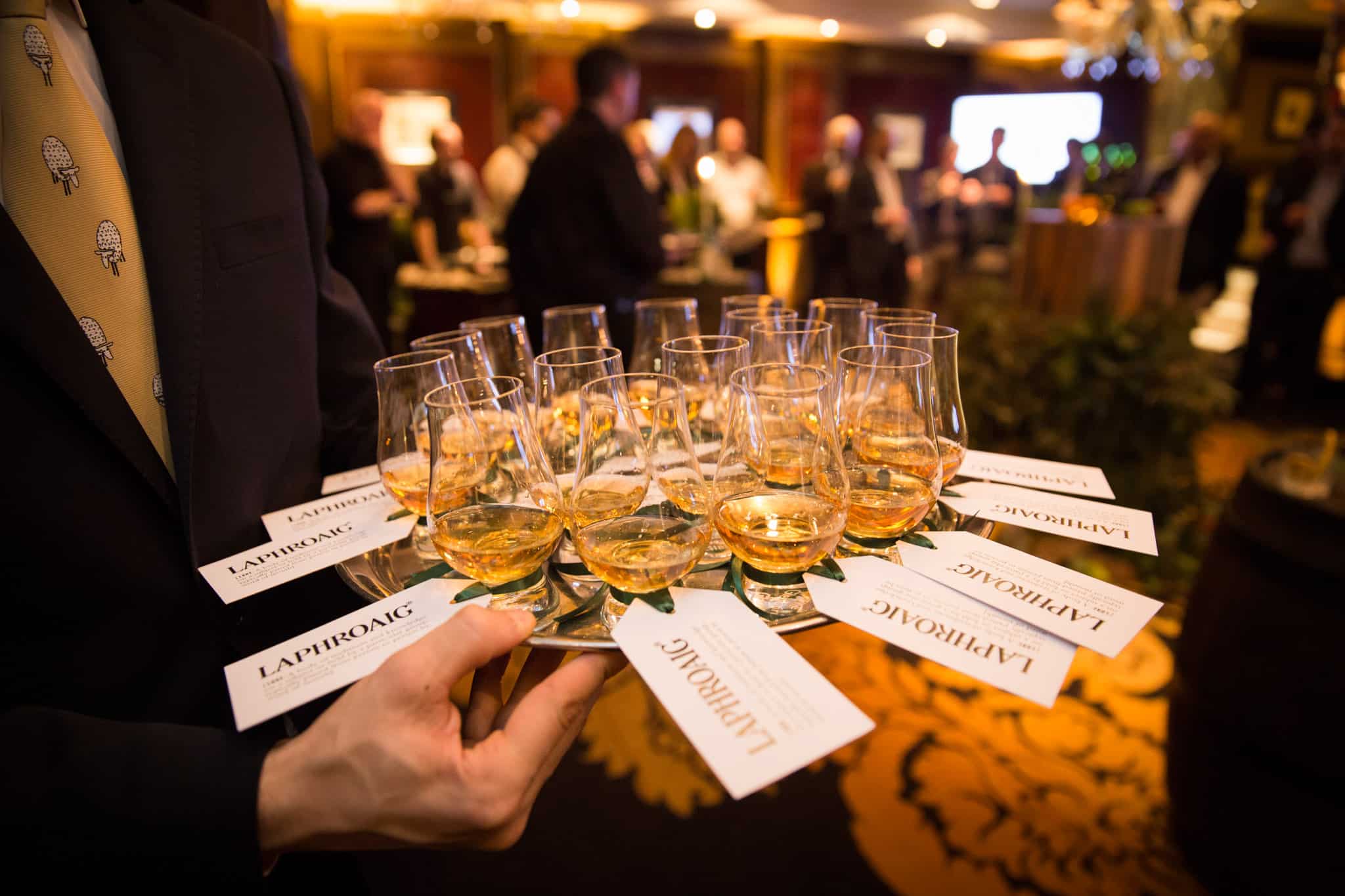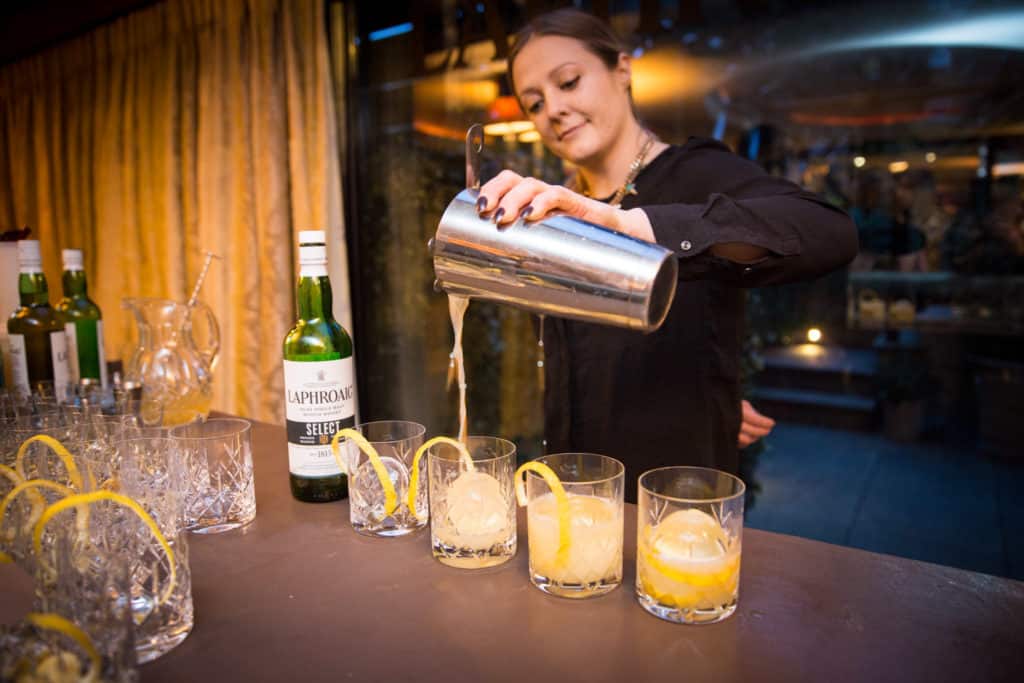 Laphroaig Lore Review Tasting Notes
Laphroaig Lore's nose gave away floral, dry notes, sweet cold-like sensation the more you take in whereas the palate was all about dry salt that lingered long in the throat with hints of cayenne peppers and liquorice, coating the mouth in an oily texture.
John, in his typically amusing way, told us with a wry smile:
"It would have been easier to chuck an age statement on there then throwing it out but we took 18 months to develop this to be the richest of the rich"
Personally, I think they have delivered. NAS will always get a bad rap from some in the industry, and at £85 it had to stand tall and, in all honesty, against some of the others that have been released without any numbers on the label recently, this is a great dram and one I will be looking forward to trying a few more of in the not too distant future.