Lagavulin have just released their newest addition to their core range, a wonderful 10 year old single malt Scotch.
The isle of Islay is well known for its smoky, heavily peated malts. Lagavulin is only one of eight working distilleries on the island (soon to be nine once Port Ellen opens).
The distillery itself has been around since 1816 but it has gone through a lot of changes in more recent years. It is owned by Diageo, who have recently invested £35 million to reopen Port Ellen. In doing so, they also hired Georgie Crawford, previously Distillery Manager at Lagavulin, to be Project Implementation Manager. We suspect that title will eventually change.
In her place, Colin Gordon has taken over as Distillery Manager at Lagavulin. So there's a lot of change going on at the distillery, and with that they're just produced a 10 Year Old to join their core range.
Lagavulin 10 Year Old Single Malt Scotch Whisky
This is an exciting addition to the Lagavulin family. It is a retail exclusive and has been matured in ex-Bourbon, refill and rejuvenated, newly charred casks. The mix of casks used brings out more of the character of the malt and introduces a little bit sweetness and heat.
Dr. Craig Wilson, Malt Master for Diageo said, "The different wood types used have helped create a whisky with a fiery yet light, and smoky yet smooth character – one that is filled with surprising contrasts."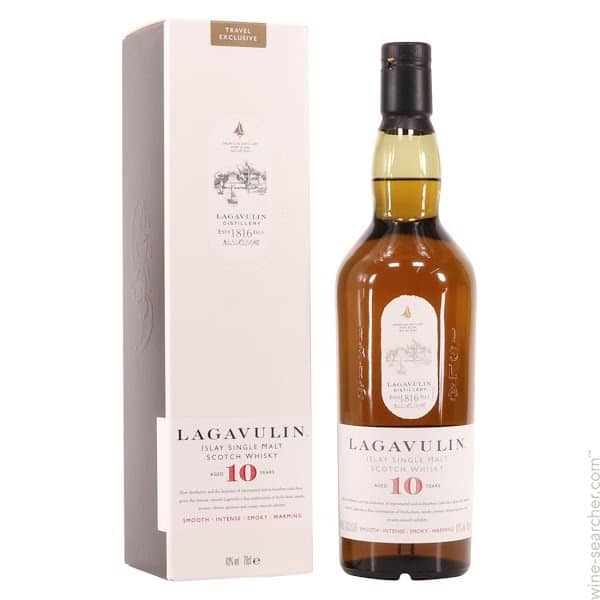 Tasting notes for Lagavulin 10 Year Old Single Malt Scotch Whisky
Bottle cost: £30.79
On the nose, the malt opens with lots of heat. The aroma is full of earthy peat with cinnamon, nutmeg and pepper spice. There is a definite quality to the flavour and spices are distinct and warming. They tie in perfectly with the earthy richness of the peat.
To taste, the flavour is sweeter but still spicy. Caramel and cinnamon honey make for a smooth and warming mouth feel. Peat smoke comes alive here and is backed by the spices. It is dense and aromatic.
A note of sea spray and brine appears, to add a little contrast to the sweetness. It ties in beautifully with the spices and the peat to make a well rounded dram.
The finish wraps up well with a lasting note of peat and smoke.
What do you think of this new addition to the Lagavulin line up? Let us know in the comments!