How did you get started in the whiskey industry?
I started my career in the drinks industry over 25 years ago. I worked in the small laboratory at The Old Bushmills Distillery as part of my food technology degree course at Northern Ireland's College of Agriculture, Food and Rural Enterprise.
I then got my Master's degree in Food Technology from the University of Reading on Whiskey Maturation and returned to Bushmills for a full-time post in the lab, testing ingredients at the very start of the distillation process. It was in the lab where I began my journey to the role of Master Blender. I've worked at The Old Bushmills Distillery for 27 years now, so I obviously like it! 
What is it like to be a female in the whiskey industry?
I have always found the industry to be incredibly friendly and welcoming. I've learned a lot from others and those who were senior in the industry by discussing new product innovations and best practice, so that has been a fantastic help to my progression in the industry.
In 2018 I was the first woman to be inducted into the Whiskey Hall of Fame and last year I was delighted to be recognised by Drinks Ireland | Irish Whiskey Association at their Chairman's Awards for outstanding contribution to the development of the Irish whiskey industry. I was also the first woman to receive a Chairman's Award so that was quite exciting! It is such an honour to be recognised among so many titans in our industry. I often say I have one of the best jobs in the world and it is fantastic to see my work recognised in this way. 
How do you describe what a master blender does?
As Master Blender at Bushmills Irish Whiskey I am responsible for selecting the casks we use and everything that goes into creating the perfect bottle of Bushmills.
My expertise is knowing the effect of wood on whiskeys so the selection of appropriate casks for ageing whiskey is a big part of my role. There's a lot that goes into choosing the rights casks as we have to make sure each cask brings out the harmony of aromas and rich flavours we need to craft our blends and aged single malts. Whiskey fans know Bushmills Irish whiskey for the brand's 400 years of quality and taste, so part of my job is ensuring we are always meeting that high standard. I often say I am simply a custodian of Bushmills Irish Whiskey as there have been so many who have come before me at The Old Bushmills Distillery.
The craftmanship and passion that goes into Irish whiskey is something that has truly captured my imagination. I have been steeped in the art of whiskey-making and blending for a number of years now and I love being a part of the rich history of Bushmills Irish Whiskey.
The Old Bushmills Distillery is a magical place where I get to explore my passion to develop new whiskeys and experiment with different casks and flavours.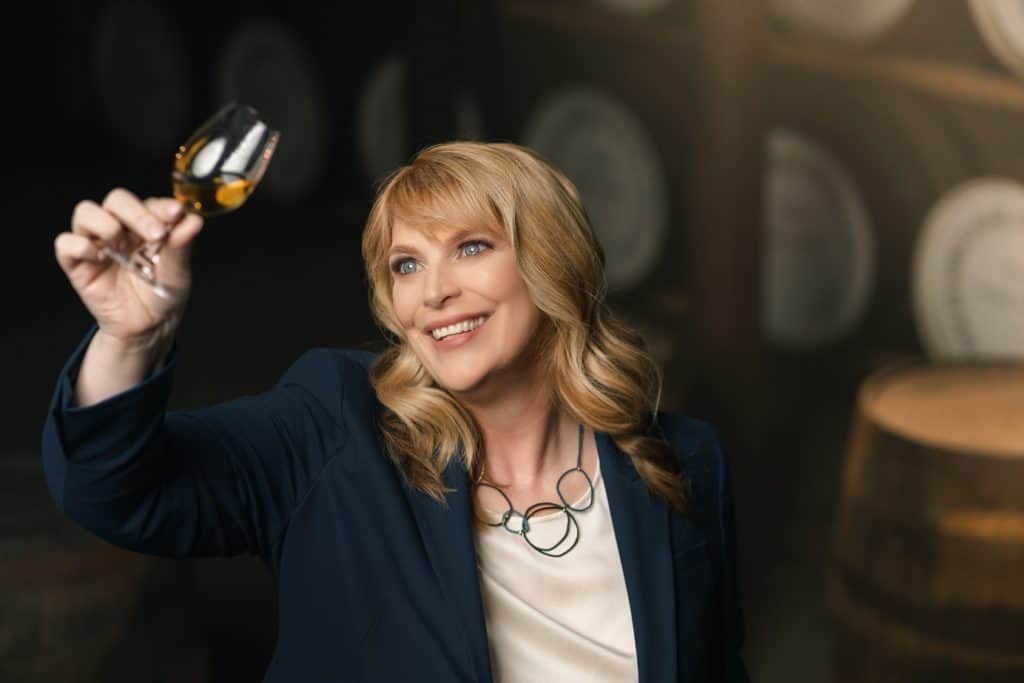 I know you released The Causeway Collection last year – can you tell me a bit more about it?
The Causeway Collection is a new series of extremely rare and unique cask finished single malt whiskeys from The Old Bushmills Distillery which has been inspired by the natural wonder of the Giant's Causeway.
A stone's throw from The Old Bushmills Distillery, the Giant's Causeway has been a source of inspiration to Bushmills' master blenders for centuries. Its extraordinary hexagonal basalt columns, each unique but perfectly locked together, form a series of steps, much like the expressions in The Causeway Collection. 
The Causeway Collection references vary in age from 9 to 30 years old and have launched to widespread acclaim in seven markets to date. At Bushmills we have allowed these uncommon casks unprecedented years of rest, decades in some cases, creating unique waves of flavour, every bit as dramatic as the Northern Irish coastline.
I have crafted and cared for all the whiskeys used in The Causeway Collection throughout my near 30-year career at The Old Bushmills Distillery. I even laid down several of the whiskeys during my internship at the distillery in the early 1990s.
What do you think is the future of the Irish whiskey industry?
The future for Irish whiskey is very exciting. The advent of new players is making the category more vibrant and we believe it can continue to grow strongly.
I believe that the future of Irish whiskey relies on innovation as it's important for the long-term success of both Bushmills and our category as a whole. 
At Bushmills, we continue to focus on new product development – it's all about continuing to give people a real experience when they're drinking Bushmills which is why premiumisation continues to be a trend and a focus for us. There's a lot happening here at Bushmills and I look forward to seeing what the future brings both here at The Distillery and in the industry as a whole. 
What do you think is the future of the Irish whiskey industry?
For me there's nothing better than introducing a new Irish whiskey to the market and demand continues to soar, especially for premium single malts, so here at The Old Bushmills Distillery we continue to innovate and create new expressions for whiskey drinkers around the world, like The Causeway Collection.
Looking ahead to the coming year, we are excited to continue with our commitment to craftmanship nd product innovation to support the long-term growth of Bushmills Irish Whiskey – watch this space!