Ah the International Spirits Competition 2018 after dinner whisky tasting. What's a guy to do? You've just had a lovely dinner, in possibly the hottest room in the world, and not only watched the whisky industry's great and good receive some of the top awards available in the category, as well as going up yourself to receive the Best Design Agency award alongside the awesome folk of Stranger & Stranger... Then two heavy oak doors open and you're presented with tables full of the best whiskies in the world, as decreed by the International Spirits Competition 2018, to try at your leisure.
Tough. I had an important appointment at Her Majesty's Passport Office the day after so picked a few priority drams that I wanted to try and took my time with them, these were to be savoured as experiences and events like this do not come round often. This was my first time at the International Spirits Competition 2018 awards dinner and tasting, and as incredible as the whiskies were, the highlight was being able to spend time with some of my favourite people in the industry including Brendan of
Ardbeg
/ Glenmorangie, Brian Kinsman – a true gent, and Malt Master for
Glenfiddich
, Raymond Davidson – founder of
Glencairn Crystal
, Sandy Hyslop – Master Blender for
Chivas Brothers
,
Alan Winchester
– Master Distiller of The Glenlivet, Jason Vaswani –
JasonWhiskyWise
and many more.
So, in no particular order, and because they were all awesome, here is a round-up of the whiskies I tried at the International Spirits Competition 2018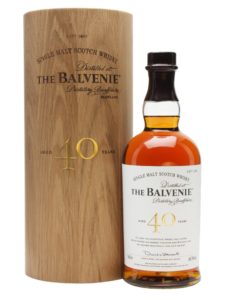 Balvenie 40 Year Old Cask Strength
Bottle cost: £3,575
The oldest vintage by Balvenie, this dram is packed with flavour. It is bottled at cask strength so you get more of the characteristics. This expression is also one of the most expensive in the world. The dram itself has lots of sweetness and spice, stemming from maturation in Sherry and Bourbon casks. The nose opened with lots of light floral notes and some oak wood coming through, developing into apple blossom and cinnamon on the palate, which is deep and refined. The body is smooth, almost like honey and it finishes strong, with more floral notes and a little hint of honey.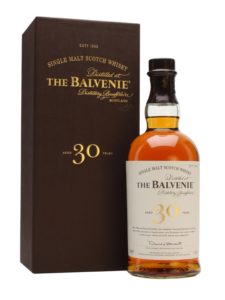 Bottle cost: £3,575
This gold medal award-winning dram is an excellent release from the Balvenie distillery. It has been created by David Stewart, Master Distiller at the brand, and has been matured in Sherry casks. It began with a floral, honeyed nose that develops into richer notes of oak wood and nutty cinnamon. The flavours are bold and strong, with a slight nod towards peat smoke. The finish lingered on floral tones, with a little hint of orchard fruit. Once you try it you'll agree that it deserved the many awards it's been given.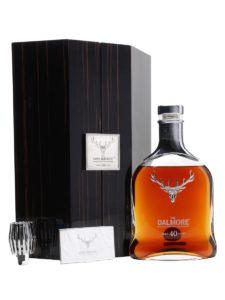 Bottle cost: £3,100
One of the most expensive Whiskies in the world, this exquisite release from the Highlands based Dalmore Distillery is a wonderful example of their malt. It has been crafted by Richard Patterson, the distillery's long serving Master Distiller and Whisky industry legend. The nose was slightly bitter, with a lovely scent of burnt coffee and dried fruits. The palate is packed with raisins, apricots and dates, and has a decidedly Christmas cake appeal, in time sweet pastries and breads also come through. The finish is big, with a citrus tang and more dried fruits.
Fettercairn Rare Vintage Single Highland Malt 40 Year Old
Bottle cost: £3,100
A rare release from the Highland distillery of Fettercairn, this expression is brilliant. It begins with a nose full of bold sherry notes and candied citrus peels. The flavours are rich and warming. The palate is spicy, with nutmeg and cinnamon especially coming through. Caramel and black treacle are also there, adding a lovely smooth mouth feel. The finish is soft, with a good bit of spice.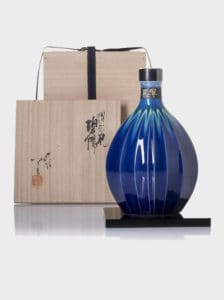 An unparalleled blend from Suntory, the Hibiki 35 Year Old is simply magnificent. It is the oldest blend to be made by the brand and is often presented in a porcelain decanter made by Tokuda Yasokichi III. The nose is light and floral, with some cedar notes. These grow on the palate, where apple and cherry blossom comes in, with some dew covered grass and oak wood. The finish is delicate, with a little hint of orchard fruit. Holy wow this was good… I may have had a couple of these ones.
Bottle cost: £67.68
Bottled for the Korean market, this is a 21 Year Old blend made by Chivas. It is one of their most premium spirits, with a bottle that looks really contemporary and cool. Very smooth, easy drinking this was a great whisky to finally get my hands on to try!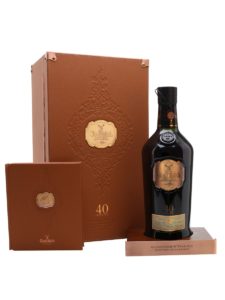 Bottle cost: £3,000
One of the distillery's most exclusive single malts, this dram is a marker for excellence. It has been created by marrying several different casks, each hand picked by Glenfiddich's Malt Master. There are only 600 bottles available each year. The nose opened with bitter chocolate and coffee, with a hint of dried fruits and smoke, the palate was moist and chewy, with more dried fruits and smoke. Oak wood appears and gives a sweet, vanilla edge to the overall flavour. The finish lingers, with more dried fruit and a hint of citrus zest.
Bottle cost: £4,388.99
Hailing from one of Japan's best distilleries, this malt is rare, being one of the only peated malts to come from Hakushu. Jim Murray awarded it 93 points out of 100 and described his reaction to it as being "blown away". The nose opened with a delicate hint of peat, floral notes, caramel and ginger, giving it a nice warmth. The palate was mellow and easy going, with a slight menthol and linseed note. Summer berries and a gentle nod towards toasted oak wood and peat alos come through. The finish is soft, with more smoke and little floral note.
What. A. Tasting. Never to be repeated and thoroughly enjoyed… thanks to the International Spirits Competition 2018!