Hailing from the Heaven Hill Distillery in Fairfax, Kentucky, Henry McKenna Single Barrel Bourbon that really shows how brilliant extra aged Bourbons can be.
Heaven Hill's Heavenly Whiskey
Heaven Hill Distillery is well known in Bourbon making. They actually have a history that goes back to 1934, when they were first founded. They have links to the Beam family whiskey dynasty and despite some bumps along the way, including a fire in the 90s that destroyed most of their stock, they have thrived.
Under the Heaven Hill Distillery banner comes a whole wide range of different brands of Bourbon and other types of whiskey. Some of these are well known for their incredibly high quality whiskey, including Elijah Craig, Larceny and Evan Williams. And as well as Bourbon, they also make corn whiskey, American whiskey and rye whiskey.
With that kind of variety and high standards it is easy to see why they are so well loved. Henry McKenna is another of their brands and is named for an Irish immigrant who used his family whiskey recipe to make some excellent malt using the grains that were available when he moved to Kentucky.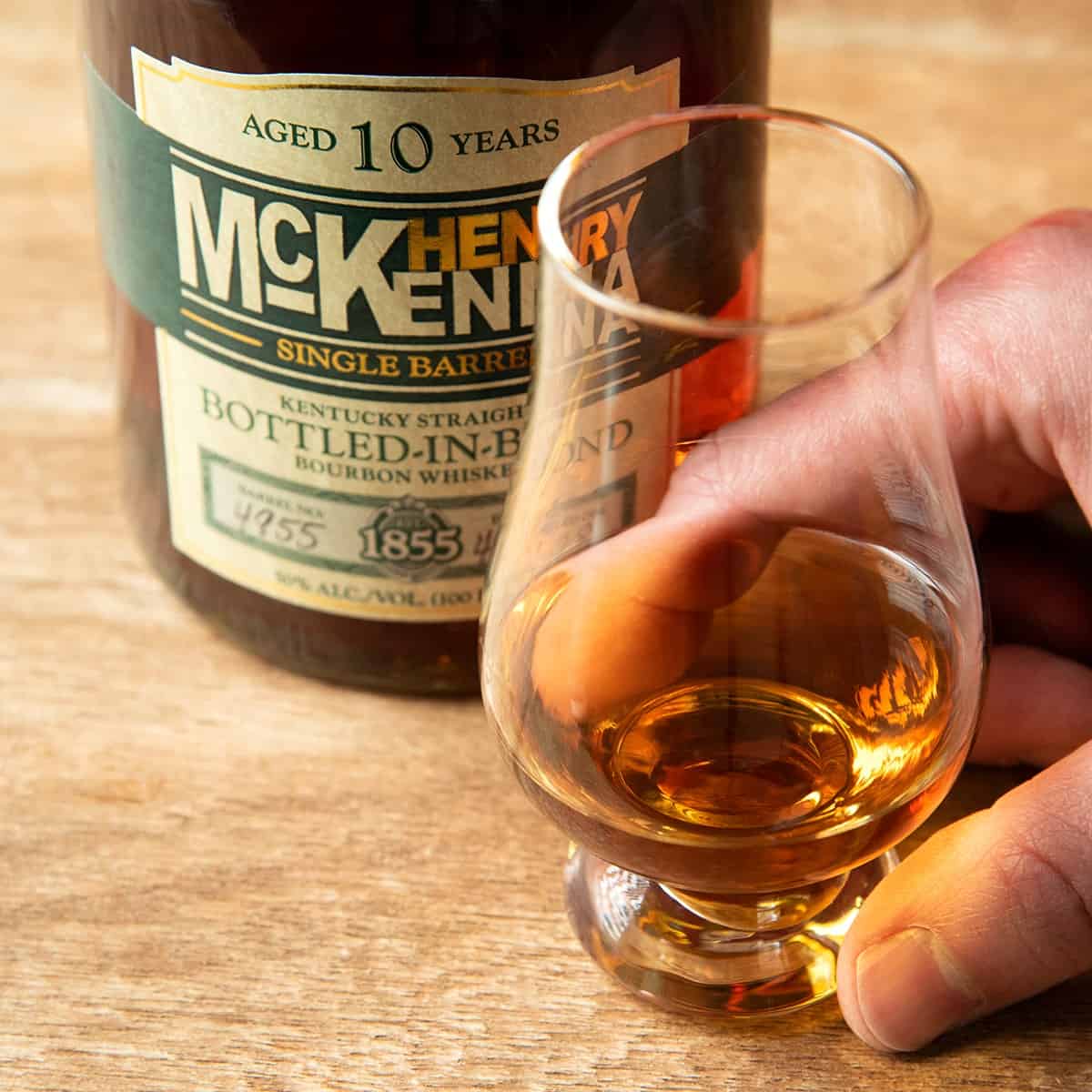 Unlike most Bourbons available on the market, Henry McKenna is aged to 10 years old before being bottled. This isn't standard practice but it does make for some super smooth whiskies and is known as extra ageing.
The nose begins with big notes of orchard fruit and cinnamon. Caramel and vanilla make it sweet and combine perfectly with the warming cinnamon notes. There is a delicate hint at charred oak.
The palate is full of oak wood, fire smoke and thick honey. It is incredibly smooth. The honey brings out more orchard notes and a lovely fruit flavour. Dark berries give it a slightly tart edge.
The finish is strong and lingers on cinnamon and honey, giving it a wonderfully sweet and spicy ending.
This extra aged Henry McKenna 10 Year Old Single Barrel Bourbon is a real treat and showcases the high quality and inventiveness of the creators at Heaven Hill Distillery.
What are your thoughts the Henry McKenna 10 Year Old Single Barrel Bourbon Whisky? Let us know in the comments!