The first in their new core range, Dingle have introduced a new triple distilled Single Malt Irish whiskey.
Dingle Distillery is well known for releasing malts in batches, favouring small batch single event bottlings over longer term expressions. With their new Single Malt, they are bucking their own trends and embracing a core range of whiskies.
Having focussed on batches previously, this is new territory for the brand and is a great way at establishing themselves as a real player in the Irish whiskey market. With new distilleries opening up in Ireland all the time, this is prime time for Dingle to change their own narrative and bring in new customers.
As Elliot Hughes, who is Managing Director of Dingle Distillery, says: "Quality has always been at the heart of our DNA at Dingle Distillery, and that remains the case with our Single Malt launch. We are one of the few distilleries in Ireland solely producing our own spirit – we don't buy or sell to other distilleries. When a customer buys from Dingle, they do so with the reassurance that the spirit is 100% Dingle."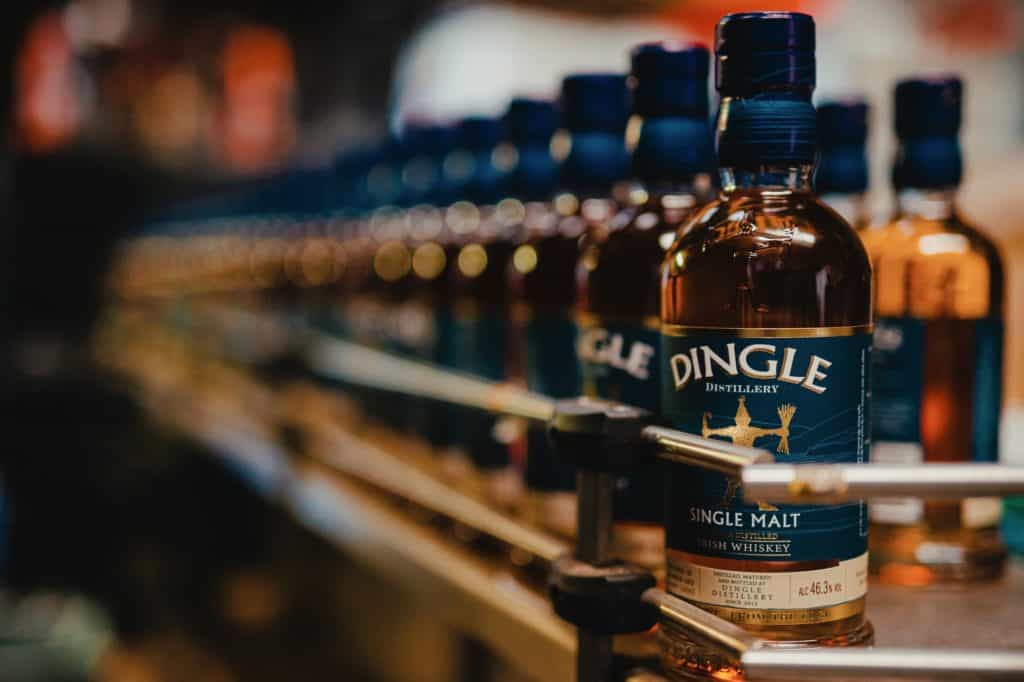 With that, their new Single Malt is leading the charge of what will eventually become a robust core range. This is an excellent release from Dingle and represents an exciting time in their journey.
This malt has been crafted from malt that has been matured in both bourbon and sherry casks. To be exact, 39% has been matured in bourbon casks and a further 61% in Pedro Ximenez sherry casks. Like most Irish malts, it has been triple distilled for extra smoothness.
Tasting notes for Dingle Distillery Single Malt Triple Distilled Irish Whiskey
The nose begins with notes of citrus, fresh herbs and orchard fruits. Crisp green apples and pears abound, with a lovely note of oak throughout.
The palate is well developed and excellently smooth. Caramel, dried fruits, cinnamon, apples and vanilla come through. It is sweet and rich.
The finish is strong and full of caramel, honey and spice.
We for one are very excited for the beginning of Dingle's core range. This Dingle Single Malt Triple Distilled Irish Whiskey is everything we hoped for the distillery and we can't wait to see what comes next.
Are you a fan of Dingle Distillery's new core range? Let us know what you think in the comments!