On a mild evening in the London flagship Selfridges store a gathering of journalists spent the evening in the presence of not only a showman but one of the most highly regarded whisky makers on the planet, Richard Paterson, for his latest release; The Dalmore Quintessence.
Describing the whisky as "a combination of two of my great passions, The Dalmore distillery and exceptional red wine", Paterson has put together a masterpiece that pushes boundaries of whisky maturation once more.
After "an extensive period of maturation in American white oak ex-bourbon barrels", five casks were specially chosen to be refilled to spend another half decade in Warehouse Two on the site of The Dalmore Distillery in one of five red wine casks ahead of being remarried over a twelve month period to create The Dalmore Quintessence.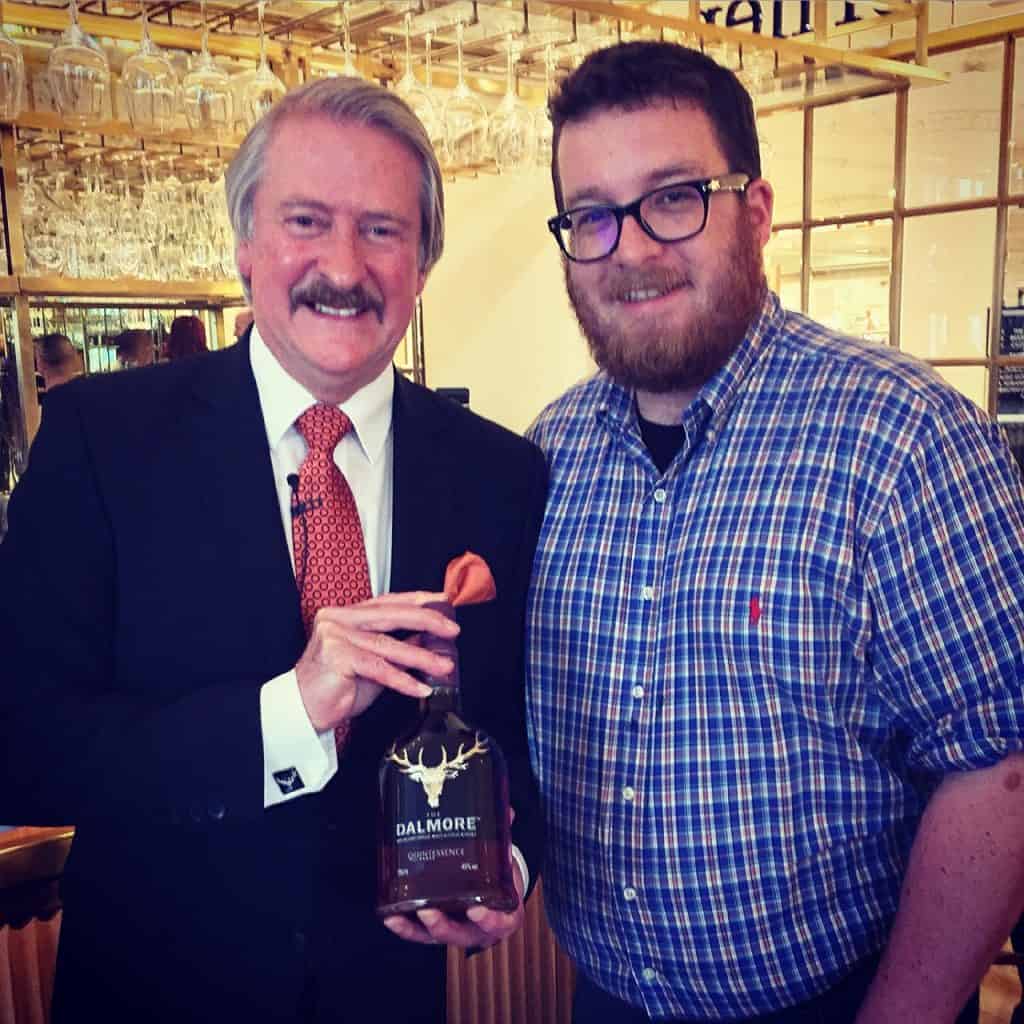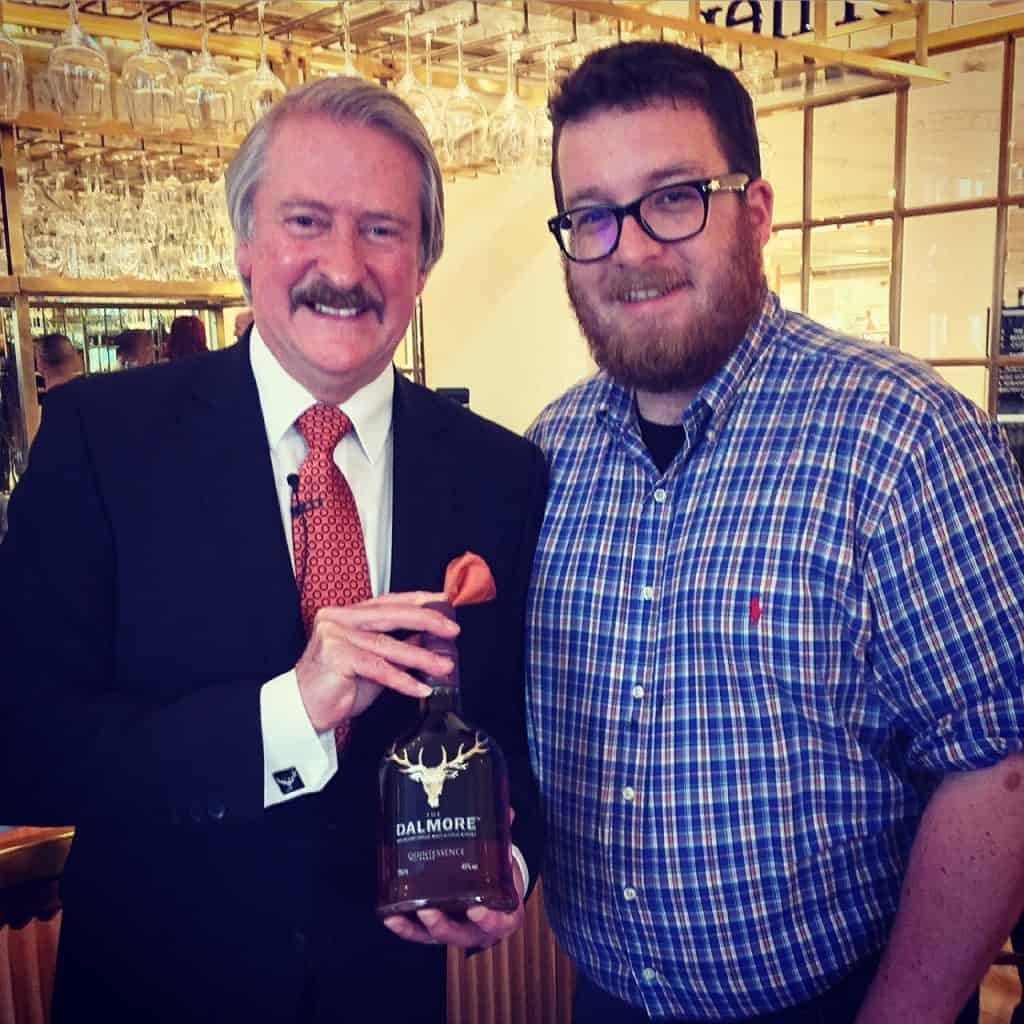 This is the only single malt whisky in the world to have been finished in five red wine casks, the casks being:
Zinfandel giving soft, delicate notes
Pinot Noir giving dark fruit notes
Syrah giving juicy fruit notes
Merlot giving mouthfeel and depth and
Cabernet Sauvignon giving a rich and intense profile to the overall flavour.
The launch itself was all centred around mindfulness; taking the time to truly appreciate every detail, nuance, aroma, feeling and flavour without rushing or shortcutting the overall experience.
We were introduced to the concept by using a humble raisin as an example of how something so small and otherwise unimposing can have a profound affect on the understanding of flavour.
We applied the same technique of calming ourselves, spending time understanding our breathing, taking a considered look at the whisky's colour, examining the nose, the sensation of the liquid on our lips, then our tongues, then under our tongues then finally when swallowing The Dalmore Quintessence.
Fascinating example of slowing things down, not rushing and enjoying every element of a whisky, and food, experience. 
This experience also allowed for a greater number of flavour notes being identified than usual on the first pass of tasting the whisky.
The colour was deep, burning gold wrapped in a light red hue. The nose brought about a plethora of wine and sweetness rounded off with a distinct burnt sugar note with hints of vanilla, dark fruits, juicy peaches and the classic chunky marmalade character of The Dalmore distillery's signature style.
On the palate silky caramel notes shone through as the liquid turned velvety and creamy with marzipan notes, only a light alcohol feeling and a chocolate orange character developed before being replaced by white peppers and spice.
Carrying a cool £1,000 price tag, The Dalmore Quintessence is clearly not a mass-market product, limited to an un-spcified number of bottles in the low hundreds, and having been bottled at 45% ABV to ensure the red wine flavour characteristics are not diminished through too much water being added, this is a very nice whisky indeed.
My one watch out would be that it is dangerously sippable; so smooth, so rich, so well rounded and velvety in character, you're going to love it; I certainly did.