Want to get the Whisky lover in your life something they will adore this Christmas? Or maybe it's high time you treated yourself to a little Whisky gift?
X Flasks actually started out life as wedding gift founder Markus Ganterer gave some friends.  When the recipient reported back just how popular the flask was, Ganterer realised he had to take the product further.  X Flasks are simply beautiful.  They are seamless to prevent leaks and made from stainless steel, so nothing can get into your liquid.  The range features several different colours as well as gift packs that include a union jack case or ones that come with a mini bottle of Jameson's and a matching funnel.  And you can even get them engraved to add that personal touch.  What could be more simple or perfect for Christmas?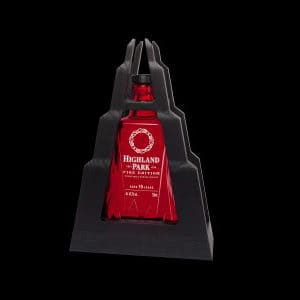 If you're looking for a gift that will keep someone warm all winter then look no further than Highland Park FIRE Edition.  FIRE is part of a two part series that also include ICE, celebrating different Norse myths and legends. This expression is completely new to the Orkney distillery as it has been matured entirely in refill Port wine casks.  The taste is incredible, filled with red fruits and spicy cinnamon, all rounded up with a wonderfully sweet vanilla smoothness.  Not only does FIRE taste great but it looks great too, meaning it will definitely stand out if your giftee receives a lot of Whisky bottles on Christmas Day.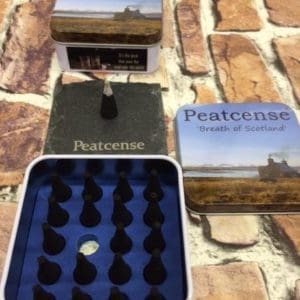 The tagline "Breath of Scotland" should really tell you a lot about this product.  It is a little cone that will give your home the wonderful aroma of peat, allowing you to lie back with your feet up and imagine you live on the wonderfully wild isles of the Highlands.  This is the perfect Christmas gift as there really is no better time of year than deep into winter to buy someone a gift they can only use by setting on fire.  Peatcense gives you or whoever you're buying for, a great way to relax with a dram and experience more of the peat that is so important to many Whisky distilleries.
This is a fantastic Christmas dram.  It has been matured for 15 years in a variation of Bourbon and Sherry casks and therefore has a well-rounded character.  the taste is filled with deep, warming spices that will keep you toasty through the Queen's Speech, and big, sweet fruits such as oranges and plums that will go perfectly with Gran's Sherry Trifle after.  The dram is smooth and easy gping as well, so if you're in the Christmas sharing mood, then it's perfect to show your family and friends just why Whisky is so good.
This is the Whisky gift to end all Whisky gifts, especially if you or your giftee is a Bourbon fan.  Jefferson's Wood Experiment saw their founder, Trey Zoeller take some of the finest Bourbon, and mature it in a range of 13 different environments, coming up with a different and exciting flavour each time.  Now you can have a flavour of each with the Jefferson's Wood Experiment Box Set.  This st includes five different drams, with 20cl of each.  Box Set No.1 includes expressions 1,4,5,10 and 11 and the second Box Set holds 2,6,9,12 and 13.  Get your paws on one of these gems for a real adventure in Whisky, and if Santa is really good, you might even get two!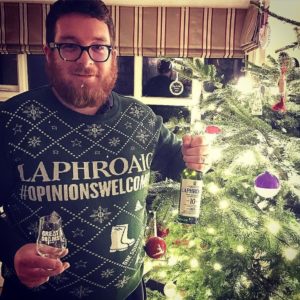 Embroidered with a seasonal Fair Isle pattern and the Laphroaig® #OpinionsWelcome™ slogan, this festive jumper is ideal for whisky enthusiasts who have an opinion and are not afraid to wear it
Available from the Laphroaig® online shop for £30, wear it with pride and express your opinion on this divisive single malt, however wild or wonderful, available in size S, M, L and XL.