If you're looking to invest a little bit of money in some quality Whisky, then look no further than our list of Top Whiskies Under £100.
These are the drams that are worth that little bit more. You will not regret any of these choices.
Bottle cost: £67.95
This is an outstanding malt, packed with flavour and a creamy mouth feel. The nose is full of pine needles and herbs, with thyme and heather really coming through. There is a wonderful medicinal quality to this dram that gives it depth and character. This shows itself in a saline flavour on the nose that expands on the palate, where it is full bodied and rich. It is complemented with oranges and nutmeg, giving it a lovely warmth. The mouth feel becomes evident here, with its creamy texture and buttery notes. The butter melts into a peat smoke that rises at the back of your throat. They are both equally smooth and mouth watering. The finish wraps these all up with one final dose of medicinal saline and smoke.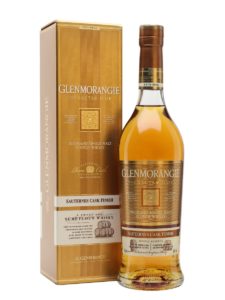 2. Glenmorangie Nectar D'or
Bottle cost: £54.95
The Whisky in this bottling has been matured in sauternes wine casks, which is probably where it gets its name. The sweetness of the wine can be tasted on every drop, and before that on the nose. It opens with a whiff of white sugar and grapes, mixing elegantly. These are joined by honey and barley that go hand in hand. On the palate, cereal notes appear with the honey and are a wonderful backdrop from this to become well defined. It moves into slightly more oaky territory as the dram grows and takes on some cinnamon spice. The finish is full of oak wood and barley, giving a smooth end to a fantastic malt.
Lagavulin 2001 Distillers Edition
Bottle cost: £87.95 
This expression has been matured in Pedro Ximenez casks and has a delicious smoky base. The nose is full of dried fruits and spices, with figs and dates taking the lead. Cinnamon, nutmeg and allspice warm the nose and are a strong hint of the casks used to mature this dram. these become a moist, rum soaked Christmas cake on the palate, with heat and dried fruits making it refined and well rounded. There is also a slight hint of marzipan and hazelnuts, recalling some of the oak wood from the barrels. The finish is heavy with dried fruit and spice and a slight hint of aniseed.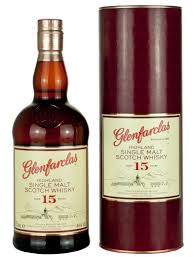 4. Glenfarclas 15 Year Old
Bottle cost: £43.25
This is a well sherried expression that bursts with fruit and spices. The nose is immediately warming and tells exactly what is to come. It holds raisin, spricots, glace cherries, all sprinkled with cinnamon and nutmeg. There is a hint of caramel and sweet nuts such as pecans and almonds. These grow on the palate to become a fully formed Christmas cake. It is moist and dark, with dense cake surrounding soft fruits and nuts. The sherry really takes the lead on this expression and gives it fantastic body and depth. It I complex from the beginning and has a finish that is dripping with dried fruits and cinnamon cake mix.
Bottle cost: Was sub-£100, now £120-ish but still worth including…
This was the expression that probably put Japan on the Whisky map more than anything else. It is simply incredible. The nose is earthy and floral, with hazelnuts and peanuts coming out of it. The floral notes are delicate and soft, and are joined by some amazing pineapple and melon flavours. On the palate these become citrusy and tangy, with orange and lemon peel appearing. The nuts take us back to the oak wood, which is sweet and spicy, with vanilla and cinnamon really growing here. The wood is smooth and thick and ties up the fruit flavours excellently. The finish is long, with a soft linger of apricots and lemon zest, all bound by the sweet oak wood.