On a sunny, summery day in London myself and one of my closest friends Anthony (affectionately known as Ant-Dog and co-author of this review) were invited to the iconic Athenaeum to review their 'house' whisky, The Athenaeum Speyside Blend, bottled at 46% with all malt used in the blend being 8 years old.
In case you're unaware, this is one of the 'top ten whisky bars in London' and has been for a while.
Found at the 5-Star Athenaeum Hotel, The Whisky Bar is the perfect setting for whisky appreciators and novices alike.  Easy going and chilled, with plenty of red velvet sofas to sit down and relax, The Whisky Bar provides a comfortable backdrop for customers to avail of the 300 or more whiskies served here.
The drinks served are complimented with the various selections of cheeses available.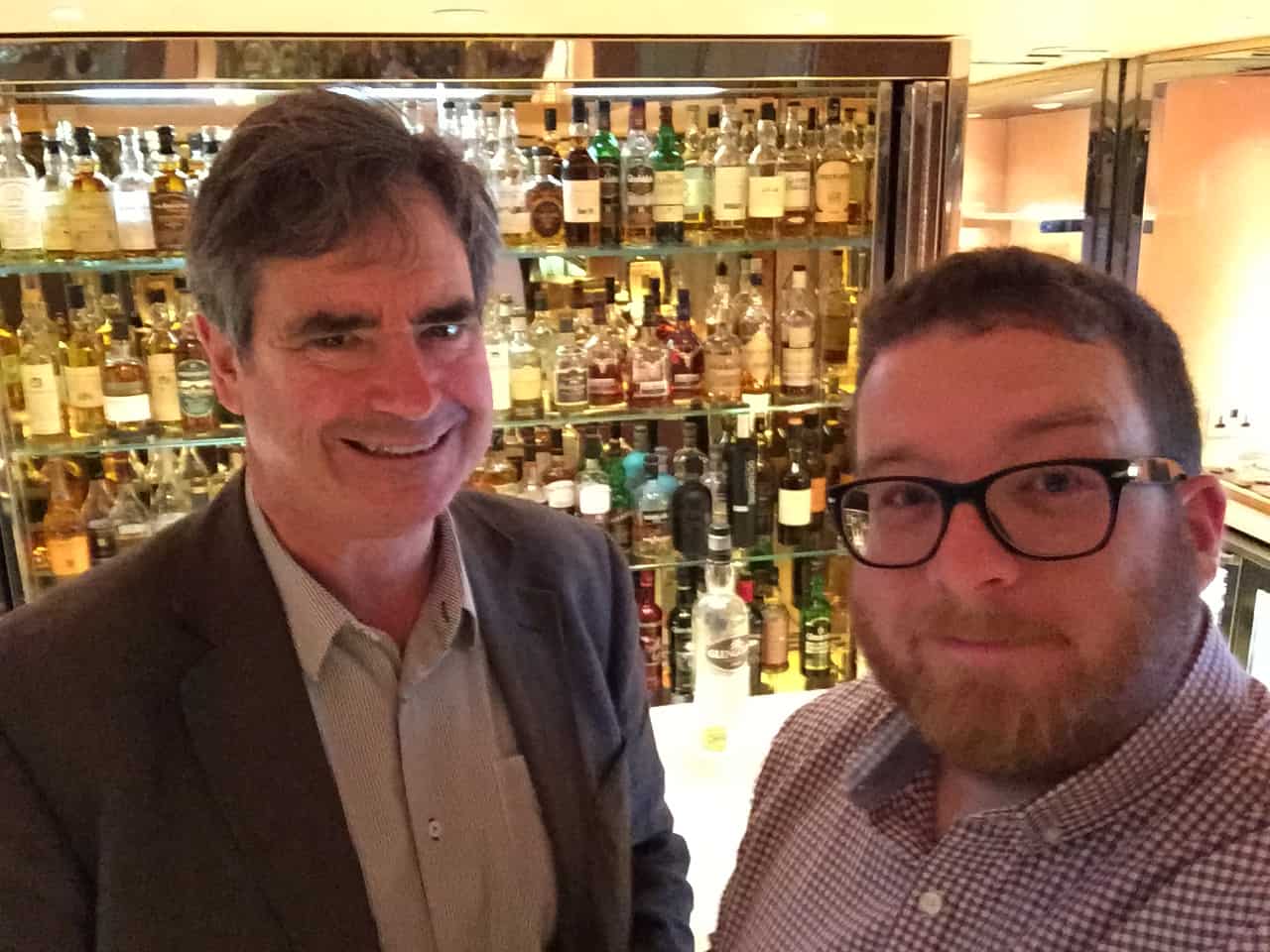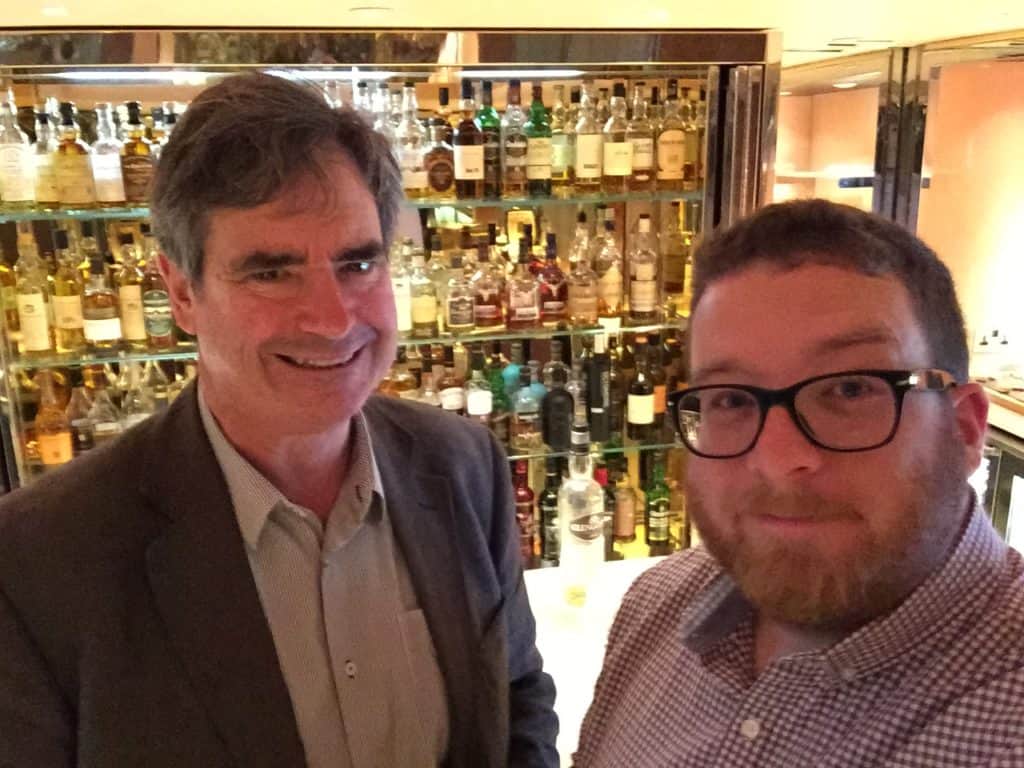 The Whisky Bar has created a menu that presents expertly chosen whisky and cheese pairings that are made to delight.  The Whisky Bar is a must for any one wishing to indulge their whisky sensibilities.
Our visit was not only about the whisky but both their Evergreen and Gentleman's champagne afternoon tea too.
To start our gentleman's afternoon tea we enjoyed a glass of a  Highland malt — "Aberfeldy 12". Nice and light.  Not too threatening for early afternoon.  Clean and easy-drinking … slightly reminded me of Springbank.
The tea itself comes highly recommended and on our visit included:
Boar Sausage Roll
Pork Terrine with onion marmalade (my favourite)
British Steak Pie
Crispy Cheese sticks
Cheese sauce
… all washed down with a glass or two of Lanson Black label Champagne served by the ever-smiling Laura.
The traditional sandwich tray followed with accompanying Sencha green and Formosa Lapsang speciality teas:
Lower tier:
Cucumber
Smoked Salmon
Haddock Paste
Ham
Egg and cress
Middle tier
home made (plain and orange-peel) scones,
Devonshire clotted cream and a
delicious runny raspberry jam.
Less successful were the accompanying savoury cheese scones … why mess with the winning cream tea formula?
Top tier:
Chocolate-dipped strawberries
Strawberry and Blueberry tart
etc … by this stage we were having to declare a truce …
And finally (!)
"Sticky toffee" pudding (actually more like a delicious carrot cake … not too sweet and delightfully moist)
Whisky (naturally) fruit cake .. very yummy
White, dark and milk chocolate truffles
We could do no more than look at the sweet trolley …
Once we were able to move ourself back to the whisky bar, we sampled the 'house' whisky, The Athenaeum Speyside Blend, bottled at 46% with all malt used in the blend being 8 years old.
Th whisky itself was aged in both sherry and bourbon casks, with a flavour profile specifically designed – "We wanted to create a blend which reflected the spirit of The Athenaeum Hotel – something warm, welcoming and surprising" says the press release.
On the nose I enjoyed both sweet and spicy notes, potentially a light sprinkling of fruit notes. The palate felt quite young, very oaky, Anthony describes it as 'spirited', likely a bit too soft for me personally but would make a good session whisky for Speyside fans. The dram had a medium finish with lingering spices.
They are planning to release one new expression per year but no further details were available at the time of visiting.
Thanks to Athenaeum for hosting us and for the exquisite service. I could not fault their staff, the afternoon tea or the experience at all.
All important contact information