You may not know this but despite many whisky brands being in existence for between two and four hundred years, the industry did not really find its feet, commercially at least, until around 1853 with one man, Andrew Usher II, being acclaimed as the father of the modern Scottish whisky industry. Here's the GreatDrams.com profile on Andrew Usher, the first Master Blender.
His dad, also called Andrew Usher, had began experimenting with the blending of whiskies in around 1840 but the process was flawed. His son, who would go on to be created as the first Master Blender, perfected his art and took whisky from being the plaything of monks, farmers and village folk in Ireland and Scotland to being the global phenomenon that we know, love and consume today.
Initially working together, they achieved their blending success by marrying malt and grain whisky together to create a smoother, more consumable product that could be enjoyed by many consumers, not just those who were interested in powerful (and oftentimes painful) primitive malts of the day.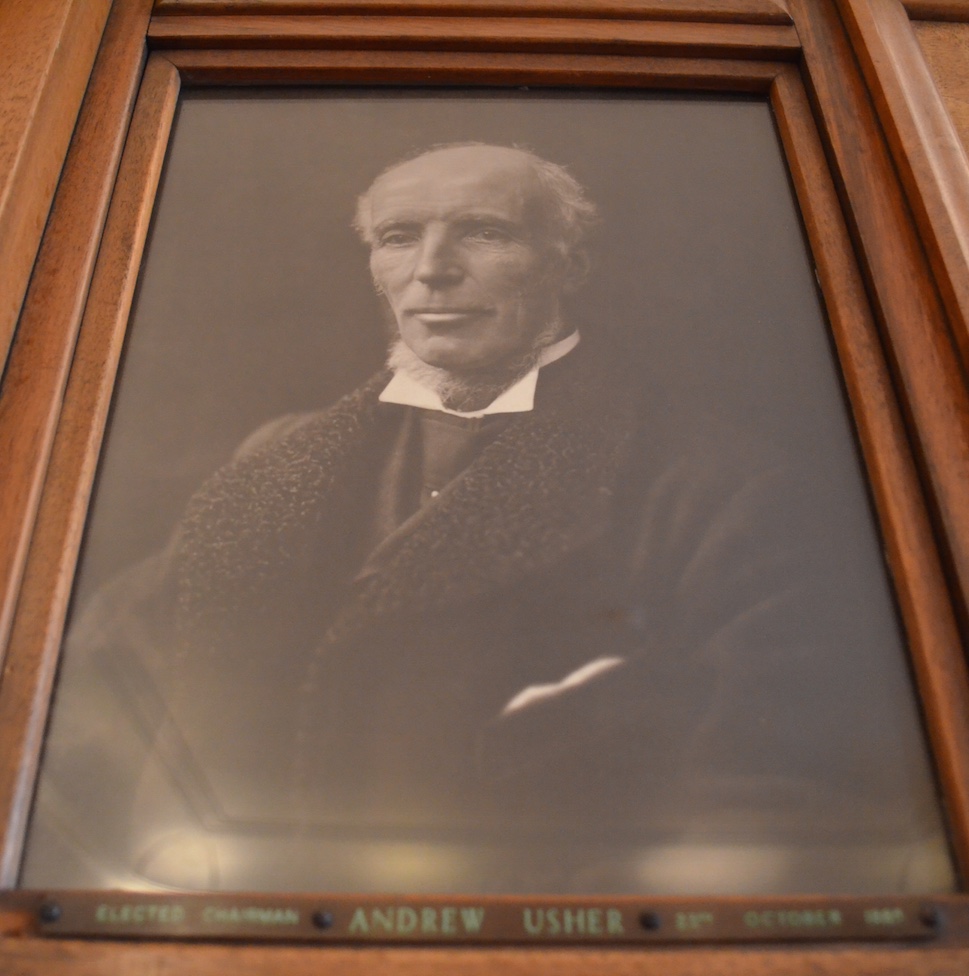 They actually ended up buying all the Glenlivet's output to create their blend as well as owning the Edinburgh Distillery.
This was the first time Scotch whisky had been marketed outside of Scotland. The key here is that whilst there have been blends recorded for decades before Usher's creation, this was the first time that a product had needed to, and managed to, be created consistently from batch to batch for commercial sales.
Others had been blending young with old and grain with malt already but there was almost no interest in creating repeatable products, instead producing whisky with varying degrees of quality and little consistency between each batch. The process itself was actually 'borrowed' from cognac who had been doing this for years with strikingly consistent results.
Why were they mixing grain with malt?
Simple and not that heroic in reality, most malts of the day were very peaty as peat was an integral part of the process, remember this was pre-gas-heated stills, so the smooth blandness of the grain whisky acted to tone down the rather powerful smoky character of the malt whiskies.
Does the business still exist?
Usher's business, a joint venture with William Sanderson and John Crabbie, along with a few other blenders who formed a sort of co-operative, became the North British Distillery Company, the Distillers' Company Ltd., United Distillers and Vintners (UDV) and eventually part of Diageo PLC.
We as whisky drinkers have a lot to thank Andrew Usher and his peers for, they brought a sense of pride, consistency and quality to the whisky industry and for brands going forward they got to ride the wave of scalable production techniques that facilitated widespread growth and international expansion.