If you're a fan of anagrams and Scotch, then this is the perfect dram for you – a 10 year old Islay Single Blend.
The Character of Islay Whisky Company is a new brand of malt that is seeking to reach out to new drinkers. Rather than focussing on small batch, single barrel releases, it will produce more "continuous liquid". This is a deviation from what has become a trend in the whisky world. Up until now, more and more brands have been releasing small batch offerings. The release of a new brand that focuses solely on continuity is an exciting twist in the market.
The brand is owned by Atom Brands, a drinks company that also owns the likes of That Boutique-y Whisky Company and Bathtub Gin. Alongside this brand, The Character of Islay Company, they have also revamped their Darkness brand to offer continuous malts but with a craft feel to them.
If you're wondering where the anagram comes in, Aerolite Lyndsay is an anagram of Ten Year Old Islay.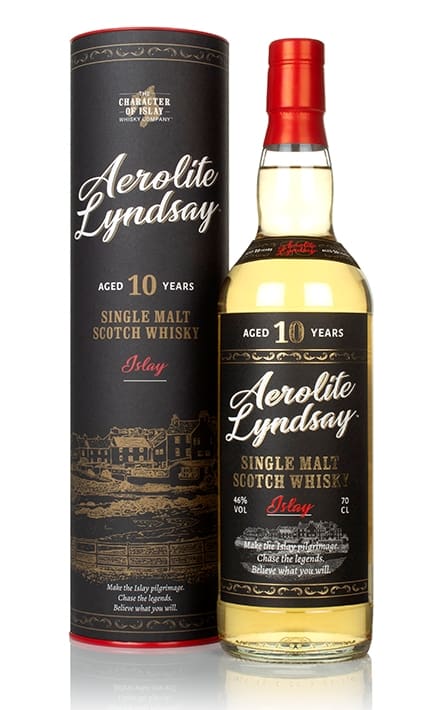 Bottle cost: £44.95
The distillery that crafted the Aerolite Lyndsay Single Malt has not be disclosed, so you'll have to do a bit of comparative tasting to work that one out. It is a heavily peated malt that has been matured in Spanish sherry casks and American oak casks.
It opens with a nose full of peat and seaside notes. Oily brine, sea air and salt combine with warming, earthy peat tones to make an exceptional malt from the get go. There is heat and spice, with a delicate hint of Christmas cake and caramel.
The palate is refined and elegant, with big notes of dark wood, peat smoke and cinnamon spice. honey, coffee and dark chocolate make for a hearty body. Dried fruits and iodine add a lovey backdrop as well. Salt and sea air really do come through and give this malt a wonderfully refreshing edge.
The finish is bold and lingers on peat smoke, cinnamon and oak wood.
We're already looking forward to what The character of Islay Company has in store for us next, and judging by this dram, it will certainly be impressive.
Have you tried Aerolite Lyndsay 10 Year Old Single Malt Scotch Whisky? Let us know what you think of it in the comments!