What's better than a good cocktail to keep you warm this winter? With this selection you won't even need to turn the heat on.
Nothing is more warming than a Hot Toddy. It's the answer to all your winter worries. A combination of whisky honey, lemon, cinnamon and topped up with hot water, it cures all ills and gives you that nice cosy feeling after. We highly recommend serving in front of an open fire for full effect.
Recipe:
60ml Whisky
2 tbsp honey
Juice of half a lemon (other half to garnish)
200ml boiling water
Cinnamon stick snapped in half
Hailing from 1880, the Manhattan is the ultimate cocktail. It is full of whisky flavours with a wonderful dash of orange bitters to bring out the citrus notes. A sherry matured malt would go really well in this and add a nice Christmassy feel.
60ml whisky
30ml vermouth
2 dashes of Angostura Bitters
1 dash orange bitters
Not a typical winter cocktail but it will certainly refresh you on the cold nights. A lowland or Irish whisky would be ideal in this recipe for their smoothness, although it is often served with Bourbon. The Whisky Smash is ideal as a pre-Christmas-dinner palate cleanser, with freshening mint and lemon notes.
4 Mint leaves (muddled)
25ml Simple syrup
60ml whisky
Lemon wedges to garnish
Similar to a traditional whisky sour, the New York Sour is topped off with red wine to give it that extra bit of winter warmth. It is usually made with Bourbon, but if you find a nice red wine cask matured malt, that is sure to go perfectly with it.
60ml whisky
20ml lemon juice
30 ml red wine
30ml simple syrup
Make sure to combine everything except the red wine first, then top it off with the wine to finish.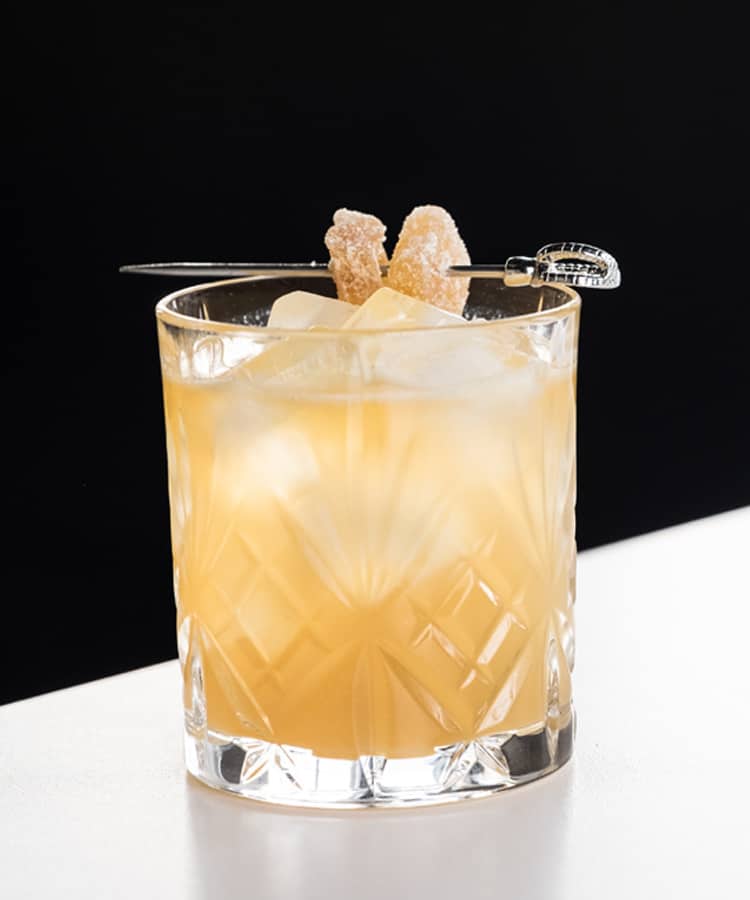 Like a Hot Toddy (and like its namesake) the Penicillin will cure your winter blues. It is warming and comforting, with a winning combination of peated and non-peated whisky. Obviously the best way to enjoy this is with an Islay malt, but there are other peated malts out there if you prefer peat that is more subtle. For the other whisky, a nice blend or something with a sweet flavour profile will work well.
2 tbsp honey
20ml Lemon juice
25ml Islay malt
25ml other whisky
Ginger to garnish