For holiday makers looking for a UK location that combines both unique and idyllic accommodation, with a plethora of activities to suit every taste, visiting Wales with Original Cottages represents a fantastic choice that offers everything from fine dining and relaxing breaks to stunning outdoor settings and sporting opportunities.
Indeed, as the home of the slightly eccentric pastime of Bog Snorkelling, Wales is able to boast a truly eclectic selection of holiday experiences. However, for travellers looking for a more genteel approach, there is no shortage of cosy accommodation and quiet escapes that provide the perfect opportunity for a re-charge.
Wales is a destination that offers wildly varied, but equally impressive natural surroundings that range from commanding mountain peaks to truly breath-taking beaches. These include CefnSidan, which is an 8-mile stretch of coast with safe water and easy access. The beach itself is part of Pembrey Country Park and home to a host of wildlife nestled amongst its dunes and marram grass that is it itching to be discovered by budding explorers. For those looking for an opportunity to engage is some exciting hiking and climbing activities, the region is also contrasted with some fantastic mountain ranges. Snowdown for example, has an elevation of 1,085 metres (3,560 ft.), which makes the mountain Wales' most towering summit and the third tallest within the UK.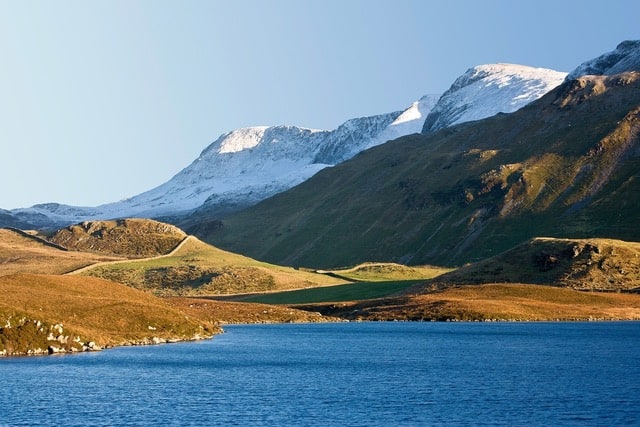 Also waiting to be explored is the impressive Brecon Beacons mountain range, where guests may enjoy a flurry of activities including adventures on horseback, which further allow enthusiast to discover the region's abundance of birds, butterfly's and aquatic wildlife.
With such a varied scope of natural features, it should come as no surprise that Wales is able to attract visitors from all walks of life. For thrill-seekers looking to embrace fresh challenges, the available activities include everything from bog snorkelling and zip-lining to fantastic surfing opportunities. Conwy Valley for example, is home to a £12m, 300-metreartificial wave lagoon that is managed by Surf Snowdonia and offers good surfing and lessons for all ages.
Alternatively, for holiday makers looking for an opportunity to unwind, there are a host of exclusive holiday cottages that stretch from Anglesey to the base of the Brecon Beacons and beyond. These include the picturesque, BwthynFelgaws cottage, situated close to Swansea in South Wales. This charming accommodation has been awarded a 5-star rating by Cymru Wales and is within walking distance of the Brecon Beacons.
In addition to a broad selection of attractive holiday cottages, visiting Wales provides a wealth of places to visit that allow visitors to enjoy at casual game of golf at one of more than 200 courses, discover various local towns and villages, as well as explore hundreds of local attractions. These include the Dr Who Experience, which arrived in Wales in 2012 and is sure to delight science fiction fans of all ages. In conjunction with big thrills and stunning views, Wales is home to Britain's smallest city, St David's, as well as Britain's smallest house – Quay House in Conwy.
The diversity of what Wales has to offer is fully matched by its selection of fine local cuisines and specialist beverages that are able to cater to even the most refined pallet. Succulent Welsh lamb is farmed across the country's lush valleys, while award-winning cheeses can be found in both local homes and restaurants. This richness of culinary experiences is also supported by a tempting selection of locally produced beers, wines and spirits.
And speaking of spirits, make sure you check out the Penderyn Distillery
Wales is also home to an award winning Whisky distillery, in the beautiful surroundings of the Breacon Beacons. Penderyn Distillery has been around since 2000, with their first malt released in 2004. It was set up by a group of friends who wanted to bring the art of distilling back to Wales. Penderyn is a beautiful distillery, found in the incredible Breacon Beacons.
Penderyn Distillery is a quaint place, a lot smaller than I thought it would be, and that's definitely not meant in a bad way, the design of the distillery itself is incredible with unique stills and even a glass spirit safe.
Upon arriving at the distillery you instantly get a sense that Penderyn is not looking to produce a Scotch whisky in Wales but to create something truly unique within the whisky category. This is reflected throughout their distillery's design as well as their leadership that includes, amongst others two ex-steel workers, a musician / writer and an ex-cabinet maker.
This is a place like no other.
There are many stories to tell about the distillery, the brand and the people but overall the best thing I can do here is urge you to take the trip to Penderyn and be prepared to learn many new things and see many new things.
Make sure you check out their Madeira, Rich Oak and Myth releases; great whisky all round.
They have a visitor centre that is ready to welcome you seven days a week and offer a range of tours and tastings. Whether you are a fan of Whisky or not, Penderyn is well worth a visit, not only for the brilliant malts, but also for the astounding Welsh countryside that surrounds it. Definitely one to do when visiting Wales, say hi to Jon from me whilst you're there.