"I knew when we tasted them, we had to share them"
The Wine Society has announced the latest release of its Reserve Cask series. This is the fifth release in the range of malts selected from stock built up over the past 30 years.
Up to 1992, The Wine Society sent empty sherry casks to distillers across Scotland, including Lagavulin, Tamdhu, Ardbeg, Mortlach, Glenrothes, Bowmore and Glengoyne, to fill with first-fill malt and grain spirit to mature and form the basis of Society whiskies. As sales of these blended whiskies slowed, coinciding with new EU legislation preventing The Wine Society from bottling sherry at its Stevenage headquarters, commissions of first fills were stopped. It is from this first fill stock that our Reserve Cask Selection has been sourced.
In 2019, Master of Wine, buyer and self-confessed spirits nerd, Sarah Knowles, and a team tasted through samples from the remaining barrels and hogsheads. They agreed that for samples rated as outstanding, they would be blended and bottled to offer as an exclusive series of cask releases to Society members.
Sarah Knowles MW, comments: "With the passing of the years, these precious stocks of whisky located in distilleries across Scotland had become too good to be blended into obscurity, and I knew when we tasted them, we had to share them. By offering these exclusive releases from our cask series to members at an accessible price, we hope they will open and enjoy the whisky."
This fifth release, The Society's Reserve Cask Selection No.5 Speyside Single Malt Scotch Whisky 1991, is available from 6pm Thursday 26 October, for £120.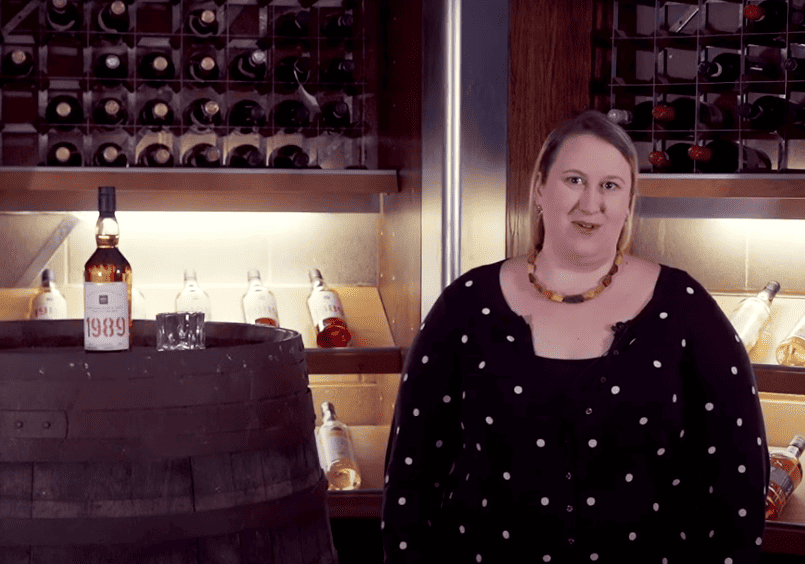 Tasting note:
With a typical sherried sweet note to the nose, this beautiful Speyside has elegance and charm. Apricot, almonds, wheat and caramel notes develop quickly on the nose, enhanced further by the addition of a small drop of water. The elegant palate has an oily texture but light touch, with bitter orange, marzipan and peach richness developing. 46%
Notes from Sarah Knowles MW
When I took on the spirits buying role, and discovered our whisky ledger, a genuinely dusty, leather-bound almanac detailing the movements of casks going back to the 1960's I knew that the last remaining limited barrels would need careful consideration. As a co-operative, we had invested in malt and grain whisky for members, getting our own sherry casks filled with new make spirit and aging these with the intention to make our own blended whiskies. As fashions changed and blended whisky and sherry sales slowed, we stopped bottling our own sherry in Stevenage and so also stopped sending the casks beyond the wall.
With finite, now fully mature malt whisky's remaining as a co-operative we have an opportunity to allow all members to try these rare malts at fair prices. This fifth release is from a single Speyside distillery still in production. Vatted and bottled in 2021, this was the from one hogshead and five butts, that were independently tasted before the blend to ensure that the finished bottle would be more than the sum of its parts. Once again, we bottled at natural colour, only adjusting the alcohol a little, by taste to present a more polished finish product.
Discover more about The Society's Cask Reserve Selection here.