Israel's first whisky distillery names award-winning Maverick Drinks exclusive UK distributor for its unique portfolio.
Tel Aviv – March 2019: The Milk and Honey Distillery (M&H Distillery) has named Maverick Drinks as the exclusive UK distributor for its collection of whiskies, gins and herbal liqueurs.
Founded in 2012, The Milk and Honey Distillery is the first whisky distillery to open in Israel. Dedicated to genuine artisanal processes and passionate about creating high-quality liquid, The M&H Distillery's team creates young single malt spirit, Levantine Gin and herbal liqueurs. They will be bringing Israel's first Single Malt Whisky to the UK market in late 2019.
The M&H Distillery is located in the vibrant city of Tel Aviv which, with a raft of cocktail bars and restaurants opening in recent years, has become a destination for discerning food and drink aficionados.
Due to Tel Aviv's hot and humid weather, The Milk and Honey Distillery's whisky matures and extracts barrel flavour quickly. This gives its young spirit plenty of flavour and characteristics of a whisky aged for much longer in a colder climate. Its current Young Single Malt is matured in three types of cask (bourbon, red wine and Islay). This provides intense notes of black cherry and red berry fruits with hints of vanilla, candyfloss and a subtle smokiness.
Also in The M&H Distillery's core range is its award-winning Levantine Gin, which features local botanicals like Za'atar (hyssop), lemon peel, orange and lemon verbena, and is also available oak aged. The distillery also makes an interesting herbal liqueur called ROOTS. This is filled with delicious regional ingredients such as cardamom, thyme, almonds, coriander and jasmine.
The final piece in the puzzle is the New Make. This is the base for all of the M&H Spirits, including the Young Single Malt and the Levantine Gin. All five spirits, alongside The M&H Distillery's burgeoning range of products, will join the Maverick Drinks portfolio and are available to UK partners now.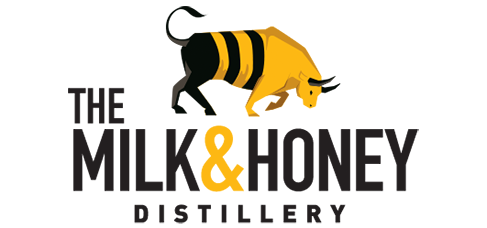 Michael Vachon, Maverick's Head of Brand Development, says; "The Mil and Honey Distillery is rightfully taking its place as a leader in the New World whisky category. Israel's Mediterranean climate, unique among significant whisky producers, coupled with the innovative production methods laid down by the late Dr Jim Swan, an expert on warm weather distilling, mean their spirits have a real depth and maturity to them that is on par with (or better than) many much older whiskies."
Eitan Attir, CEO of The M&H Distillery said: "The M&H Distillery is very enthusiastic about this future long term partnership with Maverick Drinks, who we believe is the best partner to develop and build the brand. The UK is one of our first markets outside of Israel and we are excited to bring to the country a bit of our Tel Avivian sun and fine spirit."
The M&H Distillery joins Maverick Drinks' growing roster of unique international craft spirits brands. These include Ableforth's, Balcones, Bluecoat Gin, Brenne, Darkness!, Drinks by the Dram. Empirical Spirits, FEW Spirits, Kyrö Distillery Company, Mr Lyan, New York Distilling Company. Oslo Distillery, Smooth Ambler, St George Spirits, Teeling, That Boutique-y Gin Company. That Boutique-y Rum Company, That Boutique-y Whisky Company, Widow Jane and Wolfburn.
For more information about The M&H distillery, visit mh-distillery.com.
About The Milk & Honey Distillery
Milk and Honey Distillery (M&H), established by entrepreneur and investor Gal Kalkstein, is Israel's first whisky distillery. The distillery produces high quality distillates and a commission on the first Israeli whisky. The first of which is being aged in casks and will be available at the end of 2019. All raw materials, equipment, casks and processes were selected to ensure that the final product – whether white distillates or aged whisky – meets the highest quality standards and taste. Milk and Honey received guidance and advice from Dr. Jim Swan, a world-renowned master distiller. All the products of the distillery are kosher.
Are you excited to try whisky from the Milk and Honey Distillery? Tell us what you think in the comments!