The Kraken Rum launches 'Unknown Deep', the first in a new series of limited edition bottles, hauled to the surface from The Beast's own clutches
The new series is themed around the story of a brave crew that discovered The Kraken's treasure during an ambitious deep-sea dive expedition to find the elusive Beast… And lived to tell the tale!
Hell-bent in his desire to protect its fellow sea creatures, the benevolent Beast has also locked tentacles with Project Aware: Dive Against Debris, donating £1 from every sale of its new bottle to the maritime conservation charity
'Unknown Deep' is available exclusively from Amazon for £36.75 
Not many have caught a glimpse of The Kraken, let alone lived to tell the tale, but now the dark rum brand has bought The Beast's finest treasure to the surface – launching the brand new 'Unknown Deep' bottle. 
In the first of a new series of limited edition bottles that The Beast will be unleashing regularly from here onward, the aptly named 'Unknown Deep' is hewn in glorious black and gold and embossed with The Beast's own tentacles crafted up the rum's unmistakable bottle neck. Symbolic of The Kraken's unquenchable desire for the treasure of mortals – it's an item fit for only the bravest of souls.
Themed around the story of a brave crew's deep-sea dive expedition to find the elusive Kraken and its formidable haul of treasure, 'Unknown Deep' is the first of a number of valuable bottles discovered by the diving team in which it was rumoured submerged to depths greater than 10,000 metres… a journey in which the darkness, danger and dastardly nature of their foe would be enough to terrify even the hardiest adventurer
Besides the breath-taking beauty of the vessel and the delicious black rum within, 'Unknown Deep' is helping to showcase The Mighty Beast's benevolent side, so for each bottle sold, The Kraken will donate £1 to marine conservation charity, Project Aware: Dive Against Debris.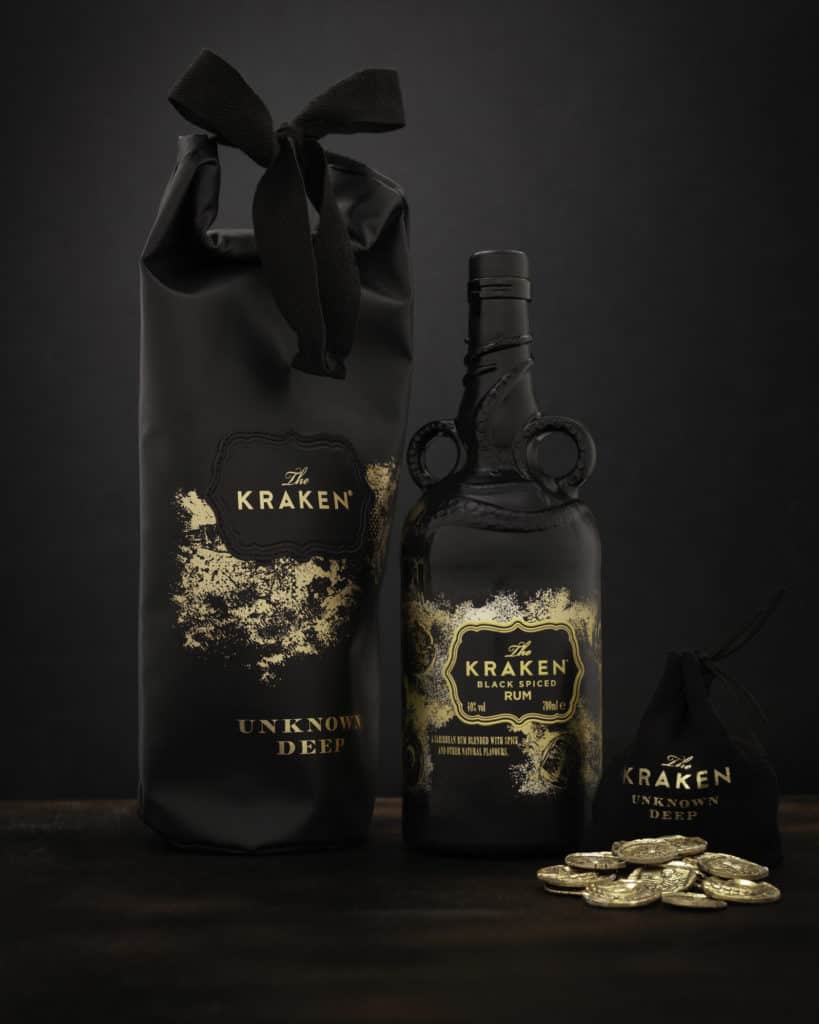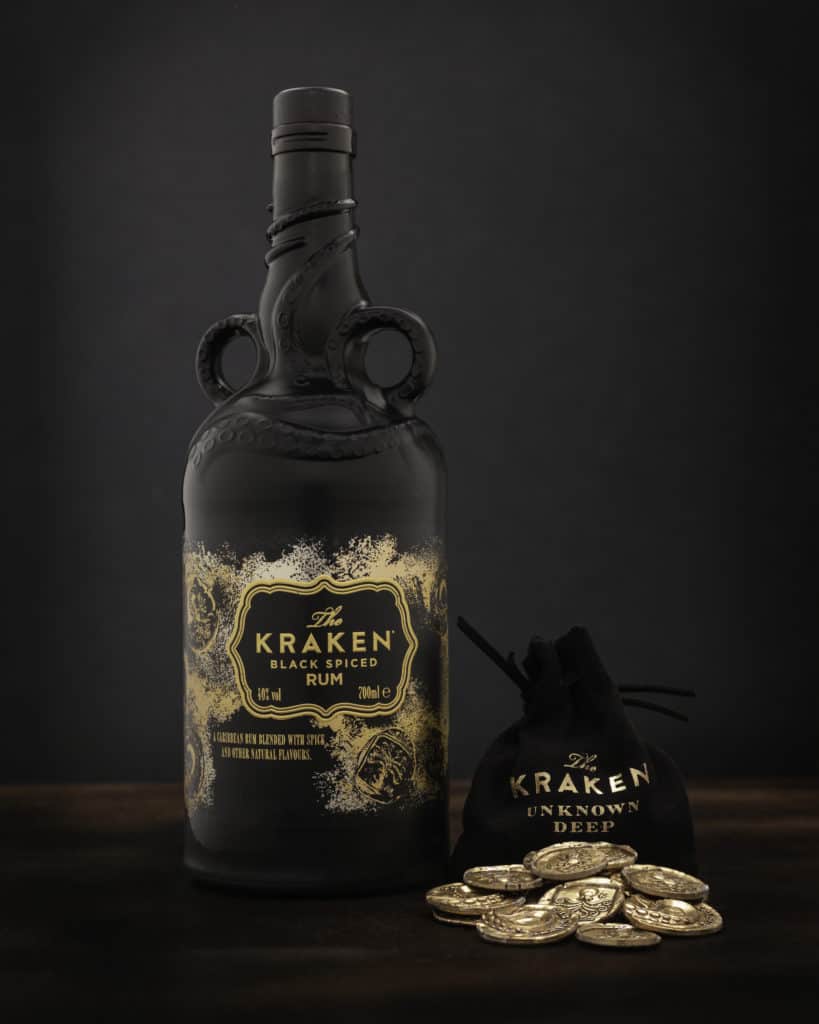 The charity is not only a global movement for ocean protection powered by a community of adventurers, but also empowers scuba divers to remove marine debris from the seafloor and report data on the types, quantities and locations of materials collected.
Running for over 25 years, Dive Against Debris has been educating and activating recreational and professional scuba divers into citizen scientists, supporting over 170,000 conservation actions in over 182 countries and removing more than one million pieces of debris from The Kraken's watery playground.
Danna Moore, Project AWARE's Global Operations Director said "Marine debris is a complex and vast issue to tackle. Partnerships, along with a groundswell of community support, are two critical ingredients necessary to drive change. Kraken Rum has a rich history of supporting marine life, so we're proud to join forces to raise funds and awareness for the plight of our ocean and its wildlife."
The Beast's dedication to protecting its habitat follows last year's partnership with Surfers Against Sewage, in which The Kraken helped to protect its fellow sea creatures by aiming to remove one-million tons of plastic from its ocean playground this year.
Traditionally only available direct from his terrifying lair, now his mighty legion of fans no longer need venture 10,000 metres below the depths of the dark ocean in order to enjoy its latest offering… They just need to pop to Amazon or The League of Darkness. No wetsuits or harpoon guns required!
The new 'Unknown Deep' bottle will be available from Wednesday 30th September. priced at £36.75. To get your tentacles on a bottle, head over to Amazon or for more information head to The Beast's online portal The League of Darkness: www.theleagueofdarkness.co.uk.